Whoopi Goldberg on Her Specific Gastronomic Preferences: 'I like My Food Naked'
Whoopi Goldberg has some specific tastes when it comes to her gastronomical choices, and it goes beyond the conventional, to being considered weird and a bit bizarre.
Whoopi Goldberg is the queen of American comedy, a renowned TV host, and an award-winning actress. What she is not, is a conventional woman, with traditional tastes, especially when it comes to her gastronomical choices.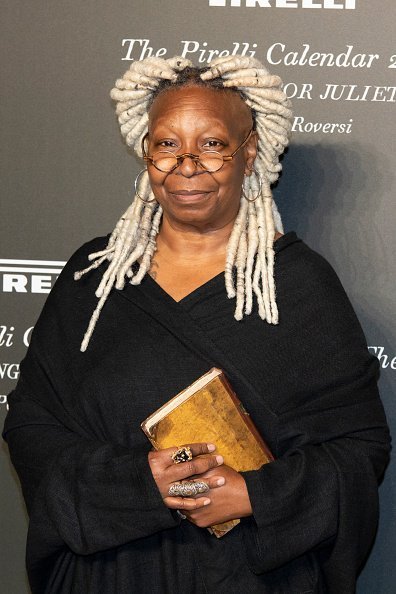 WHOOPI LIKES HER FOOD NAKED, COLORFUL, AND CLEAR
While most celebrities are into vegetables, as a healthier and calorie-free choice, Goldberg is anti-all-things green, especially spinach. She made this known during a sit-down interview with CNN's Piers Morgan. 
The actress revealed that she is more of a crispy potatoes-chips kind of girl, which in her words makes her happy, and when it comes to meat, she doesn't mind having some. Milk, though, is a no-no, as she's one of the few people who are lactose intolerant; that is, she is allergic to dairy.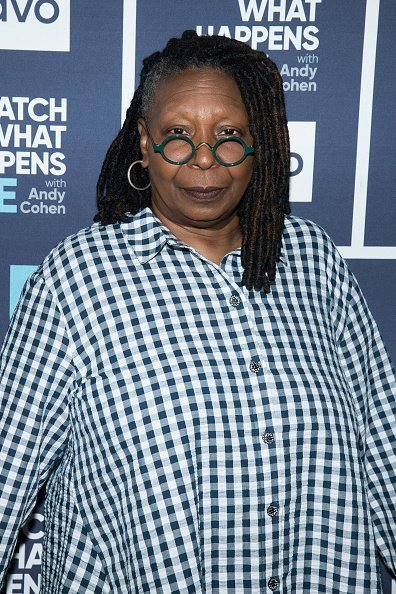 Goldberg also told a bewildered Morgan that nothing would make her eat cream corn. She made it clear that she eats corn and appreciates those who grow and can the grain crop, but she would not go near the one with the cream because there's a chance something is hidden in it. She said,
"I don't like certain foods that might have a weird consistency. I don't like anything that could be hiding something, like cream corn… I like my food naked."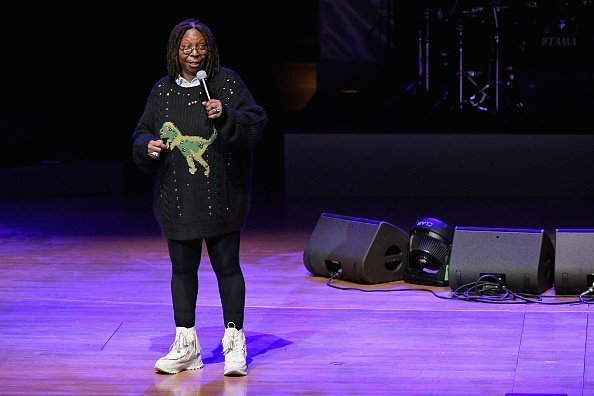 The actress and comedian added that sauce is another food that "things" get hidden in, so she ensures she stays away from it. The mom-of-one only eats foods that she can see through, and when Morgan commented on the weirdness of her preferences, she joked that it is indeed odd.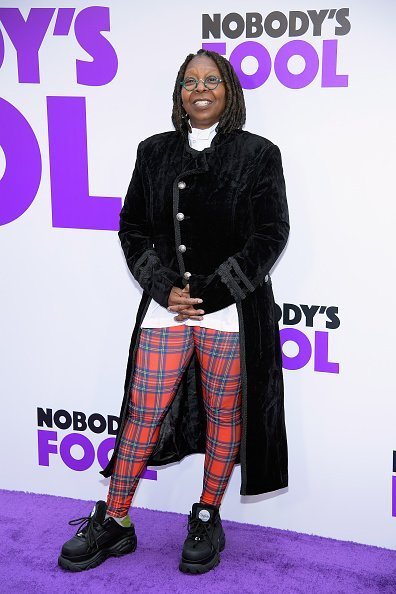 CONFORMING IS NOT AN OPTION FOR WHOOPI GOLDBERG
The TV colleagues moved the conversation to the existence, or rather, the non-existence of Goldberg's love-life. There is currently no Whoopi Goldberg spouse, but back in the day, she had three husbands, at different times, and she told Morgan, it wasn't a love match.
People expect you to have a boyfriend; they expect you to get married. So, I kept trying to do that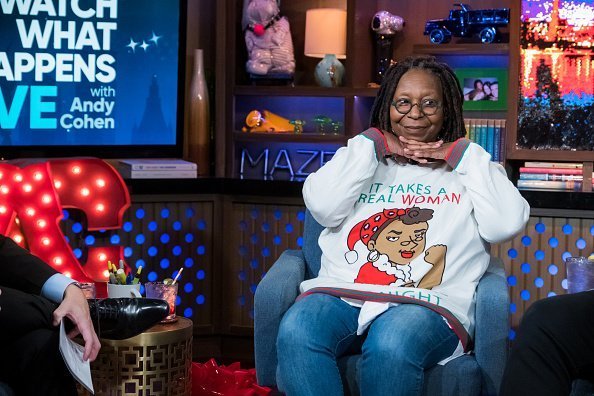 The actress got married to feel "normal" and be accepted by a society that defines the worth of a woman based on her marital status. Alvin Martin and Whoopi Goldberg's marriage lasted from '73 to '76, and they share the TV host's only child, Alex Martin.
In '86, the mom-of-one, married the cinematographer, David Hassen, but in '88, the two got divorced. Her next marriage was with the actor, Lyle Tretchenberg, in '94, and it ended in '95. In July, the "Seraphina" star told The New York Times that her marriages failed because she was unwilling to conform and share her life. She said,
"People expect you to have a boyfriend; they expect you to get married. So, I kept trying to do that. But I didn't want to share information with somebody else. I didn't want anybody asking me why I was doing what I was doing."
Goldberg gave up trying to please the world and chose instead to focus on her career and family. She rose to fame in the '90s, after winning an Oscar for the movie' Ghost." "Sister Act" cemented her A-lister status, and she will reprise her role as "Delores Van Cartier" in a musical version of the movie alongside Jennifer Saunders in London, in July 2020.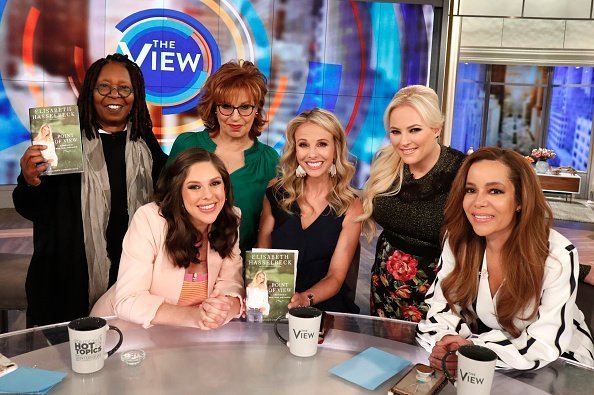 WHOOPI GOLDBERG VALUES FAMILY OVER EVERYTHING
Since 2007, the actress has been a moderator on a popular TV talk show, and Whoopi Goldberg "The View" today is one of the things her fans love to google about her. The TV host is also a businesswoman, with the Whoopi Goldberg clothing line, Dubgee. According to the website, it offers quality and comfortable clothing for everyone, irrespective of shape and size.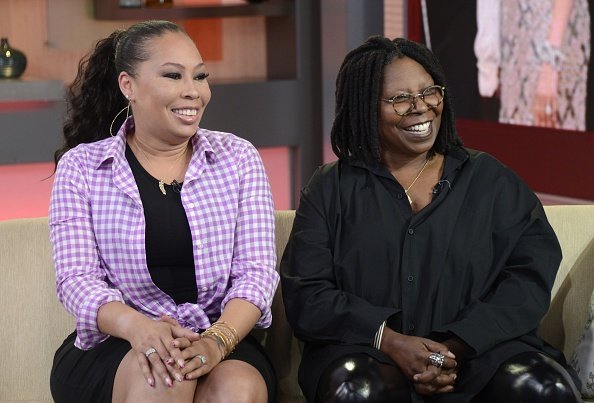 In addition to the above, the New York resident owns a cannabis-based product line, and has written three books, including, "The Unqualified Hostess." The latter is based on the comedian's years of hosting New York's elites, and she told People that she took up hosting to prove that she could do it, and be social. 
Amid all these, the TV host is a doting mother. Whoopi Goldberg's daughter made her a grandmother at 34, and in 2014, at 58, her granddaughter, Amara Skye, made the actress a great-grandmother with the arrival of Charli Rose.
While there are no more Whoopi Goldberg children, she has two more grandchildren, Jersey, and Mason, both born in the '90s. No matter what else is going on in the actress's life, or how weird her gastronomical preferences are, the one constant thing in her life is her family, and that means everything.