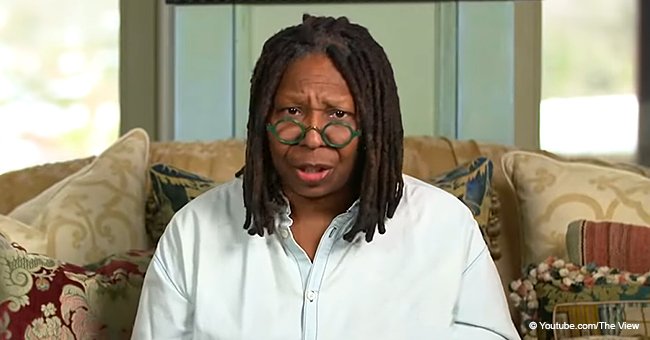 'I Came Very Close to Leaving the Earth,' Whoopi Goldberg Gives Health Update on 'The View'
Whoopi Goldberg made a shocking admission after being absent from her show for weeks. The comedian revealed in a health update that she was ill and almost died.
Whoopi Goldberg nearly died. This was the revelation she made when she updated fans on "The View" about her health.
Goldberg had taken a leave of absence from her show since February 6 with fans not knowing why. On the talk show's February 20 episode, co-host Joy Behar addressed their viewers' concerns when she gave a quick update about Goldberg's condition.
"She's not feeling well. She's actually recovering from pneumonia. I saw her last night and she's very funny still, and we had big laughs. She's getting there, she's on the mend."
Finally, on Friday, the comedian felt well enough to send out a video clip and share a health update herself.
"Hey, yes, it's me. I am here. I am up and moving around — not as fast as I'd like to be, but I am okay. I'm not dead. Here's what happened," she began before revealing her near-death episode.
"I had pneumonia, and I was septic. Pneumonia in both lungs, which meant there was fluid and all kinds of stuff going on, and yes, I came very, very close to leaving the Earth."
"Good news, I didn't. Thank you for all of your good wishes, all of the wonderful things that people have been saying. Even people who aren't huge fans of mine have actually been saying nice thing about me."
The 63-year-old then thanked her viewers for their support and promised she'd be back soon and would fill them in more upon her return.
"Ladies, I cannot wait to see y'all," she told her co-hosts Behar, Meghan McCain, Sunny Hostin, and Abby Huntsman."This has been interesting and I'll tell you about it when we're all at the table. To everybody, see you soon."
There were rumors prior to the revelation that she was ill that the reason the 63-year-old skipped episodes of her show was that she was secretly preparing to host the Oscars. The speculation was later silenced after the awards show went on without a host. Kevin Hart, it's original host backed out months earlier due to his controversial homophobic tweets. Goldberg, a four-time Oscars host offered to fill in for him but apparently was not considered.
Please fill in your e-mail so we can share with you our top stories!