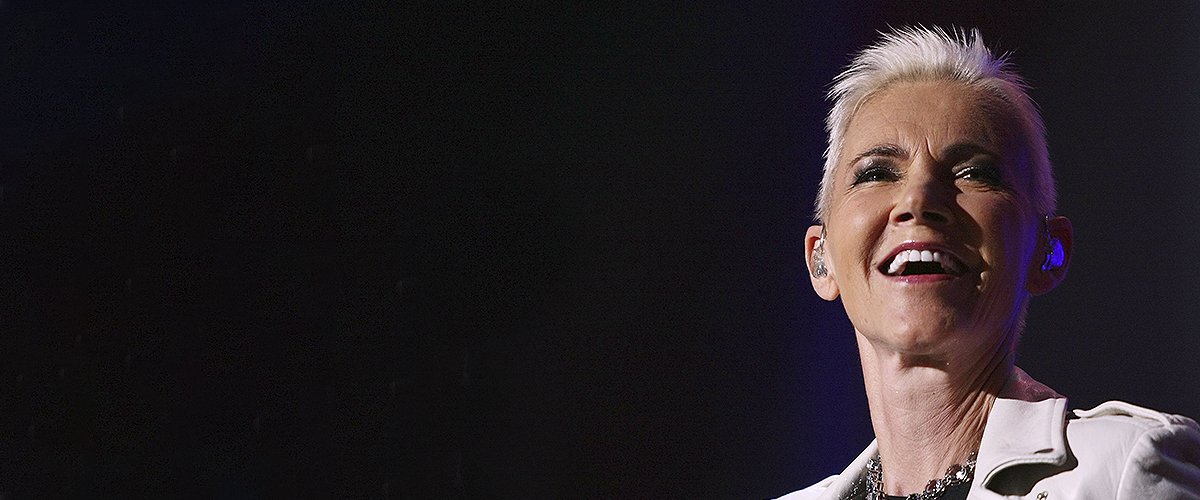 Getty Images
Inside Roxette Singer Marie Fredriksson's Battle with Cancer and Her 25-Year Marriage
Marie Fredriksson, one of the members of the Swedish pop rock and soft rock duo Roxette, passed away years after being diagnosed with brain cancer.
Born on May 30, 1958, Marie was a Swedish musician who rose to fame as the vocalist and keyboard player of Roxette, the duo that she and Per Gessle (vocalist and guitarist) formed in 1986.
Doctors discovered a small tumor in the back of her head.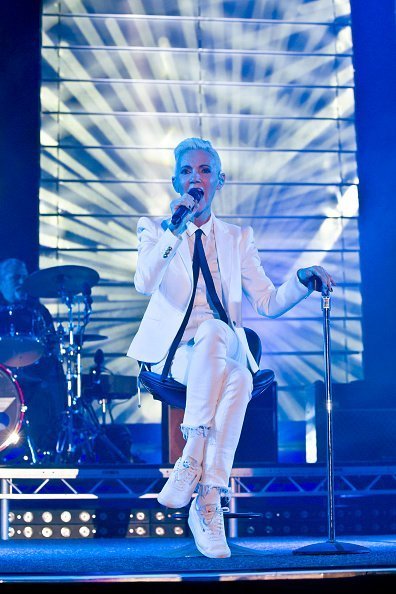 Marie Fredriksson of Roxette during a concert at the O2 World in Berlin, Germany | Photo: Getty Images
MARIE AND PER BEFORE ROXETTE
Even before teaming up, both artists were recognized musicians in Sweden. In Marie's case, she had already released a few solo albums that received good critics from her fans.
Per, on the other hand, had served as the lead singer and songwriter of the group Gyllene Tider, which had gotten three No. 1 albums.
ROXETTE'S BIGGEST HITS
Joining forces was definitely the best decision of their careers. Roxette's "It Must Have Been Love" is by far the most successful single released by the duo as it spent two weeks at No. 1 on the Hot 100 in June 1990.
Apart from that, it stayed at No. 2 for two more weeks. In total, the song was in the top 40 for 17 weeks. Billboard even named it the No. 2 Hot 100 single of 1990.
Roxette's "Listen to Your Heart" is also one of the duo's most famous songs as it is still being played on different radio stations worldwide.
Apart from the previously mentioned, Marie Fredriksson and Per Gessle's most popular songs are "The Look," "Joyride," "Dressed for Success," and "Dangerous."
MARIE FREDRIKSSON'S HUSBAND WAS CRUCIAL IN HER CAREER
Even though her career was very successful, Marie's personal life was a roller-coaster. In 1994, she married keyboardist Mikael Bolyos in a very private ceremony to which not even Pet and his wife were invited.
Throughout their 25-year marriage, the couple had two children: daughter Inez Josefin and son Oscar.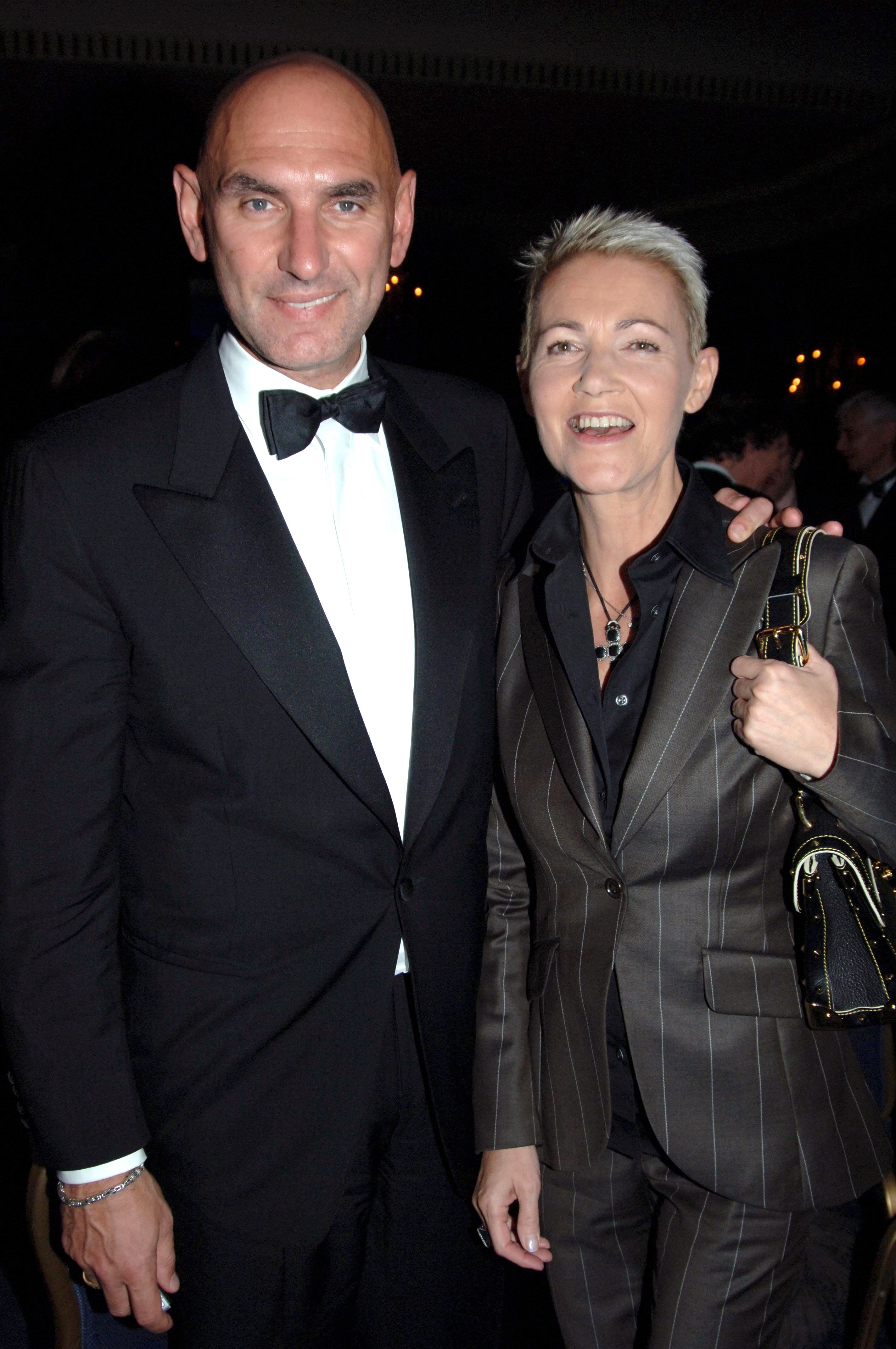 Marie Fredriksson of Roxette with husband Mikael Bolyos at the Dorchester Hotel, in England on November 29, 2005 | Photo: Getty Images
Before meeting Mikael, her life was troubled. In her book "Listen to My Heart," she admitted to being "sad all the time" and would hang out in bars drinking too much. Marie even credited her husband for helping her stay in Roxette all the years she did.
While Marie Fredriksson's husband deeply impacted her professional life, he couldn't do anything to prevent her health-related problems. In September 2002, the singer fainted and hit her head against the sink at her Stockholm house.
ROXETTE TOOK A HIATUS
After going to the Karolinska hospital, doctors discovered a small tumor in the back of her head. Weeks later, she underwent successful surgery to remove the mass, which was then found to be malignant.
From that point on, she received treatments to fight the disease. The process, however, was very challenging.
Marie Fredriksson of Roxette at The O2 Arena in London, England | Photo: Getty Images
Marie Fredriksson's health deteriorated so much that she had difficulties reading, writing, and counting for some time, and couldn't see through her right eye.
Three years later, the Roxette singer finally announced that she was in good shape as she was not receiving treatment anymore.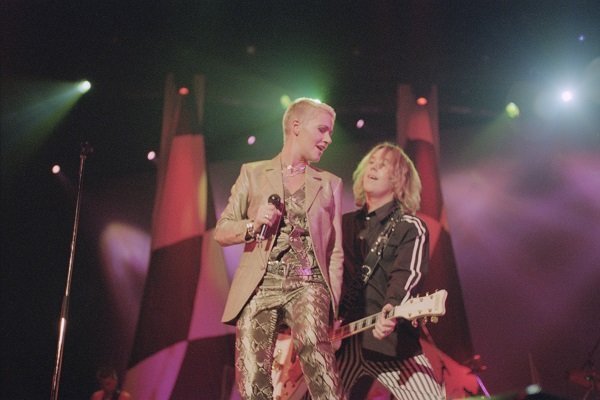 Marie Fredriksson and Per Gessle of Roxette at Wembley Arena in London on 8th November 1994 | Photo: Getty Images
MARIE FREDRIKSSON'S DEATH
Marie was in such a good condition that she returned to public life and even toured with Roxette between 2008 and 2016.
Unfortunately, cancer is a silent killer very difficult to get rid of. On December 9, 2019, Marie's manager announced that the singer passed away "following a 17-year long battle with cancer." She was 61 years old.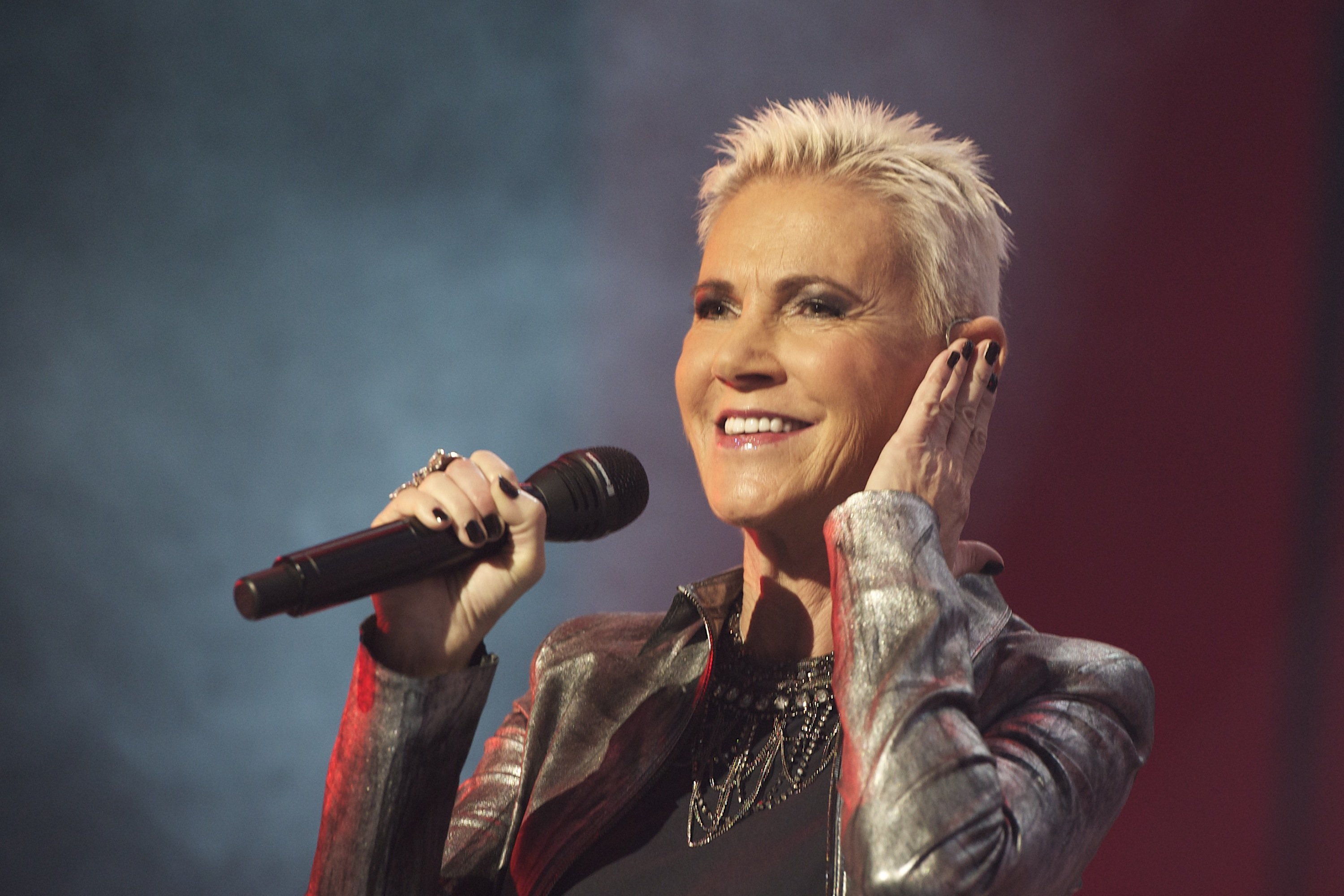 Marie Fredriksson of Roxette at Palacio de Vistalegre on November 18, 2011 in Madrid, Spain | Photo: Getty Images
In a statement, Per Gessle paid tribute to his late Roxette partner:
"Time goes by so fast. It feels like just recently when Marie and I were sitting in my little apartment in Halmstad sharing dreams. And what a fantastic dream we got to share! Thank you, Marie, thank you for everything."
Per finished saying that she was a one-of-a-kind musician and singer who "painted" his black-and-white songs with the "most beautiful colors."
Sadly, cancer has taken the life of more than one celebrity, including that of Michael Landon. On July 1, 1991, the actor best known for "Little House on the Prairie" passed away from pancreatic cancer.
His third wife and widow, Cindy Landon never remarried, and once revealed that moving from the home she and Michael shared was very challenging.
Roxette's fans are definitely grieving.
Please fill in your e-mail so we can share with you our top stories!