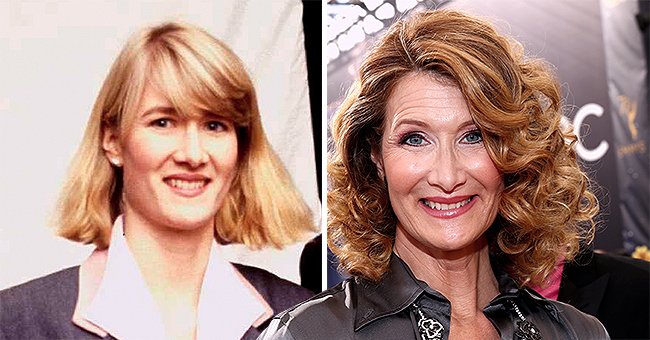 Getty Images
Laura Dern Has Faced Her Fair Share of Ups and Downs in Life before Joining the Cast of 'Big Little Lies'
She has been in blockbusters like "Star Wars" and "Jurassic Park," but is also a favorite for arthouse filmmakers like David Lynch and Paul Thomas Anderson. Her life story helped her become such an interesting performer.
52-year-old actress, director, and producer Laura Dern started in the industry at a very young age, born into a family of Hollywood stars. She has since led a prolific and successful career that has earned her two Academy Awards nominations.
Recently, Dern has become especially popular on TV for her role as Renata Klein in HBO's "Big Little Lies," being a member of the cast of the drama series since 2017. But before this, she worked with some of the most respected directors.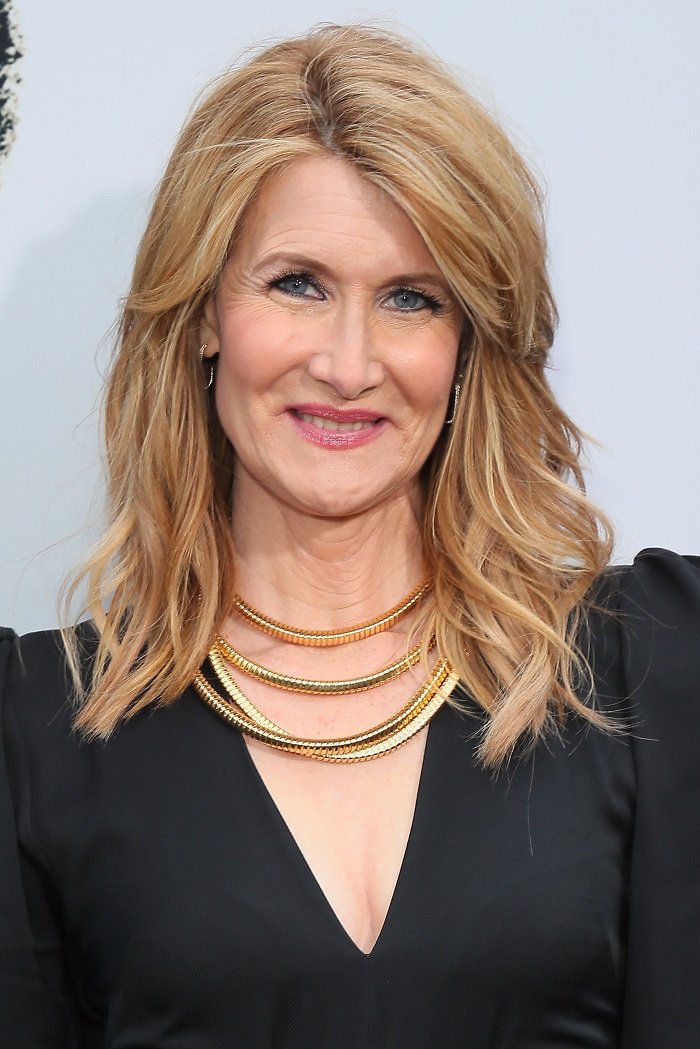 Laura Dern I Image: Getty Images
Here is a little look back at the personal and professional journey that brought this incredible actress to where she is today.
NEARLY LOST HER BREAKTHROUGH ROLE TO MOLLY RINGWALD
While Dern definitely became a household name in mainstream Hollywood by starring in Steven Spielberg's "Jurassic Park" in 1993, it was her role as Sandy Williams in David Lynch's neo-noir classic "Blue Velvet" what put her in the map.
But the director had intended to have another hot star of the moment play the leading role in his acclaimed 1985 film, and he actually sent the script to Molly Ringwald, who was 16 at the time, to consider it.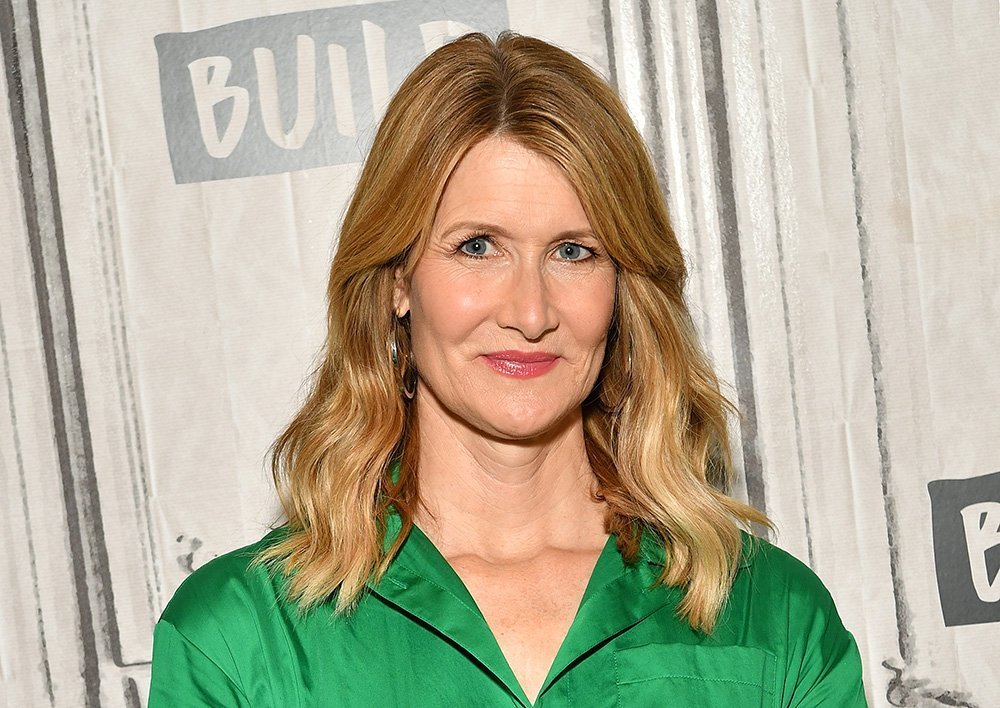 Laura Dern. I Image: Getty Images.
As the story goes, Ringwald's mother read the script and was so appalled by it that she didn't even show it to her daughter, leaving the opportunity open for Dern to take over the role, which she did brilliantly.
CONCEIVED ON A FILM SET
To say that film and acting runs through her vain is almost an understatement. Not only is she the daughter of two successful Hollywood veterans such as 83-year-old Bruce Dern and 84-year-old Diane Ladd, but apparently, she was also conceived on a film set.
Back in 1966, Bruce and Ladd, who were married at the time, both had roles in the drama film "The Wild Angels," starring Peter Fonda, and Laura was reportedly conceived while the movie was shooting.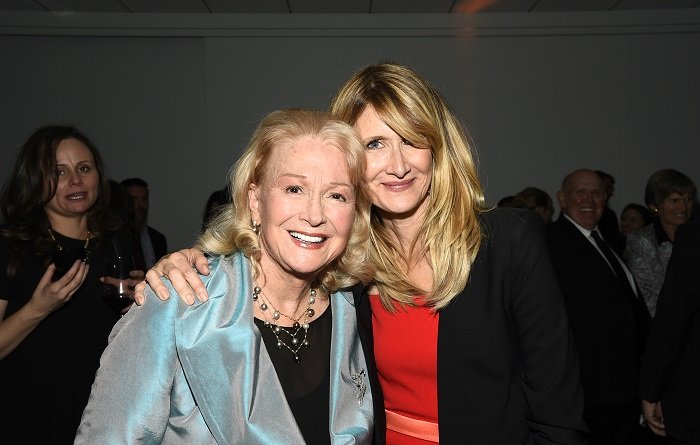 Laura Dern and mom I Image: Getty Images
Whether Laura knew about this or not as she grew up, it is said that she used to carry around a picture of both her parents dressed up as their biker characters in the film.
HER SISTER DROWNED
Before Laura was born, Bruce and Ladd had an older daughter named Diane, like her mother, who sadly died after falling into a pool in 1962, drowning at age 18 months. This was a few years before Laura was born in 1967.
As a consequence of this tragedy, her mother started to become overprotective of Laura, as Ladd admitted in 1992, but eventually, she decided to free Laura from the shadow of that past and allowed her daughter to become a strong woman.
Ladd also attributes the collapse of her marriage to Bruce to the loss of their first child together. "We suffered the tragedy of our daughter's death together and thought another child would help us, but we were so bruised," she told Deseret.
DAVID LYNCH CAMPAIGNED FOR HER
At age 19, Laura became associated with David Lynch when she was cast in the iconic film "Blue Velvet," released in 1986, on which she played the lead opposing Kyle McLachlan.
It was the beginning of a professional collaboration that included "Wild at Heart" (1990), "Industrial Symphony No. 1: The Dream of the Brokenhearted" (1990), and "Inland Empire" (2006).
"Inland Empire" remains Lynch's last feature film to date, and the director was so impressed with Laura's performance that he wanted to do something to catch the attention of the Academy, so Laura was nominated as Best Actress.
Lynch knew that his unorthodox and cryptic film was going to be overlooked by the Academy, so he used a live cow as a prop to campaign for the actress in the corner of Hollywood and La Brea, to no avail, if you were wondering.
BILLY BOB THORNTON
Laura was once involved in a romantic relationship with actor Billy Bob Thornton, 12 years her senior, and while it lasted only two years, the two had gone as far as becoming engaged to marry.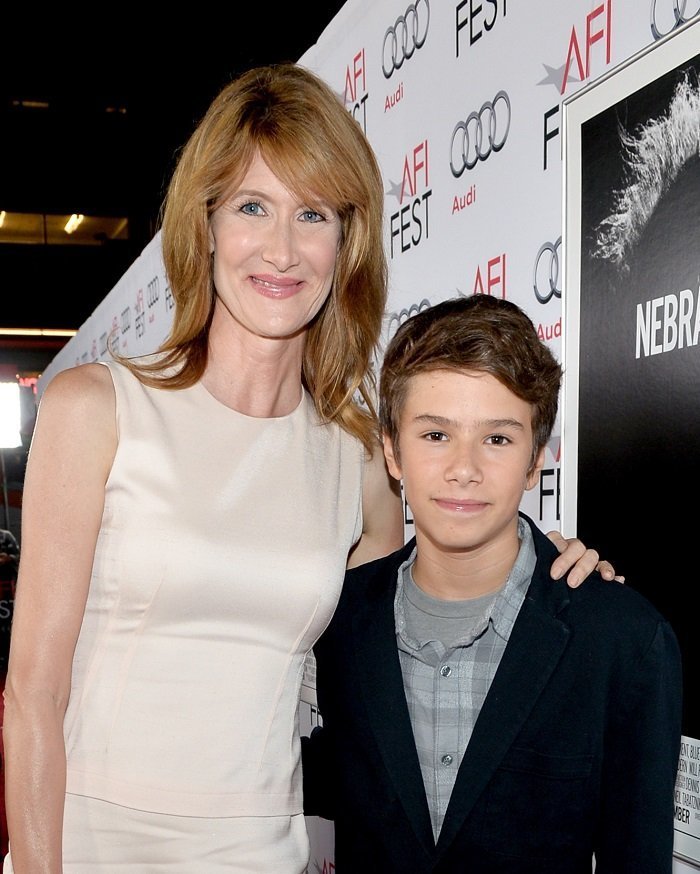 Laura Dern and son I Image: Getty Images
The romance started in 1997 when Laura and Thornton guest-starred on a historical episode of "Ellen," the one on which actress Ellen DeGeneres came out as gay. Laura and Thornton entered into the relationship after the two had gone through recent and messy breakups (his fourth divorce, in Thornton's case).
During the brief relationship, the two stars became a fixture in red carpet events, but everything ended in the worst way possible when Thornton surprised Laura by marrying Angelina Jolie in 2000.
"I left our home to work on a movie, and while I was away, my boyfriend got married, and I've never heard from him again. It's like a sudden death. For no one has there been any closure or clarity," Dern said about the experience.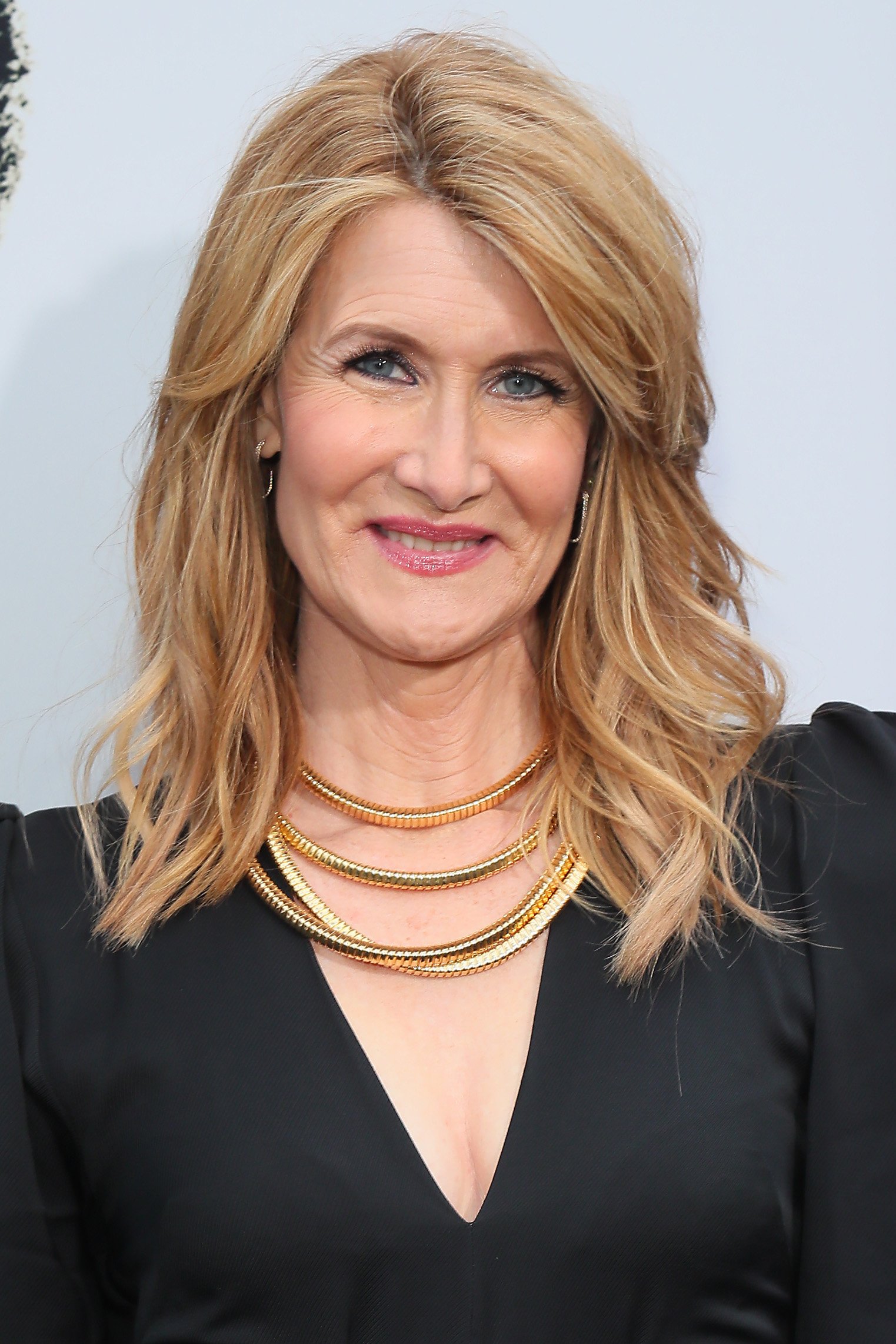 Laura Dern. I Image: Getty Images.
SHARING THE SCREEN WITH HER MOTHER
In "Wild at Heart," at age 24, Laura was cast by Lynch to play her real mother's fictional daughter. This was the first of three films to date on which Laura and Ladd shard the screen.
The second opportunity came a year after "Wild at Heart," with 1991's "Rambling Rose," on which they play fictional mother and daughter again.
More recently, in 2006, Lynch once again cast Laura and her mother for his film "Inland Empire." Their characters in this film are not related.
DATING HER LYNCH CO-STARS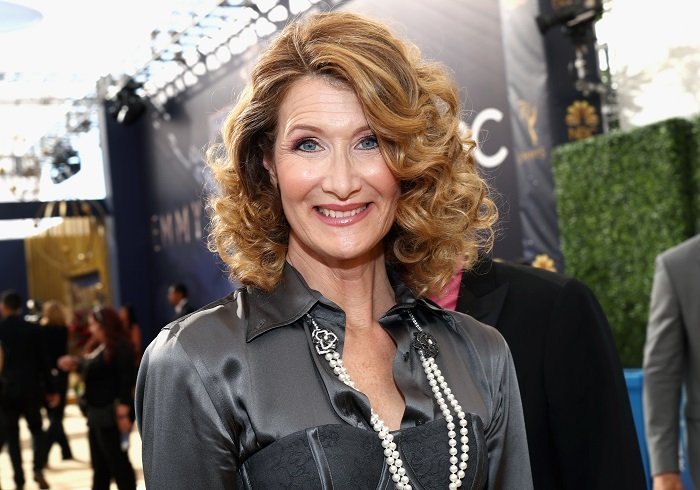 Laura Dern I Image: Getty Images
Lauras's love life includes two other high profile Hollywood actors, and curiously, both of them co-starred in Lynch's films with her.
First, she and her "Blue Velvet" onscreen romantic interest Kyle MacLachlan developed real-life feelings for each other and were in a relationship until 1989.
Then, five years after playing his lover in "Wild at Heart," Laura reportedly dated actor Nicholas Cage for a while.
Please fill in your e-mail so we can share with you our top stories!