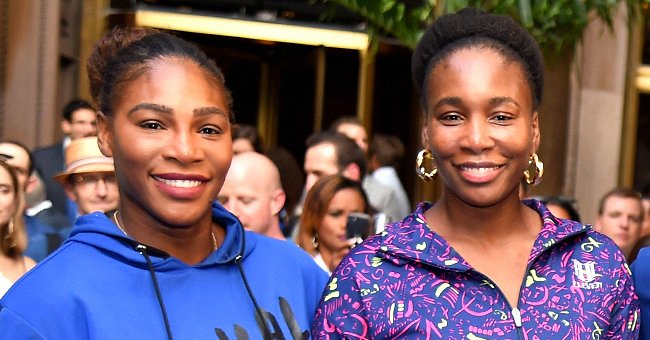 Getty Images
Serena Williams Shares Photo of Sister Venus in Green Polka Dot Sundress and Curly Hair on a Beach
Serena Williams shares a heartwarming appreciation post for her gorgeous sister Venus, whom she calls her "doubles partner, sister, and soulmate."
It's the holiday season, and the Williams family made sure to make the most out of it by taking a cruise on the Carribean.
Of course, enjoying their sister's time was Serena and Venus, who are both known to be partners-in-crime all thanks to their love for tennis.
As an appreciation post to Venus, Serena shared a solo portrait of her sister on the beach, and we had to do a double-take to see who it actually was.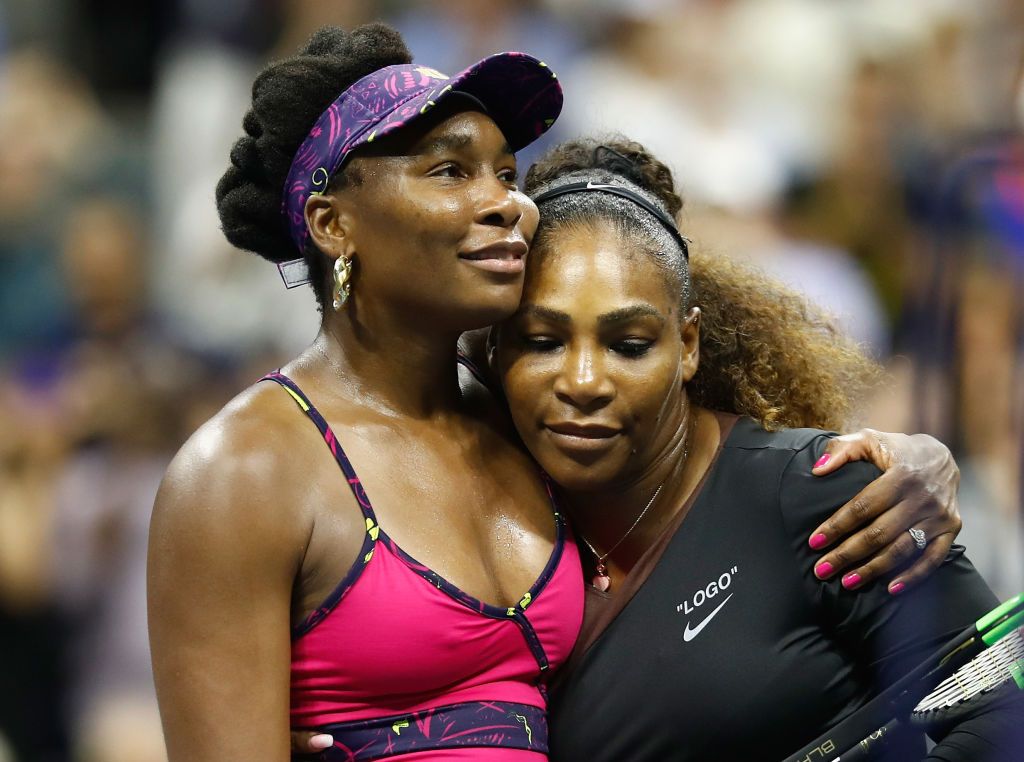 Serena and Venus Williams share an embrace on the tennis court | Source: Getty Images/GlobalImagesUkraine
SERENA'S APPRECIATION POST FOR VENUS
If it weren't for the caption of her photo, it would've been hard to recognize that it was actually Venus Williams whom Serena posted on her Instagram.
Serena and Venus Williams prove that their bond goes far beyond the tennis court, where they usually dominate together.
SHARING THE SAME PASSION MADE THEM INSEPARABLE
The sisters, who have been inseparable since they were children, look exactly alike, and share the same passion for tennis, too.
It's all thanks to this passion that they've gone through many unforgettable experiences together, be it on or off-court. That is why after some family time at the beach together, Serena made sure to give her sister a shout-out.
THEIR FAMILY TRIP IN THE CARRIBEAN
This time, Serena and Venus Williams embarked on a family vacation on a boat in the Carribean, where they soaked up the sun and had a good time by the pristine beaches in the area.
On the beach, Serena snapped a portrait of her sister looking gorgeous in a neon green polka-dotted dress.
"Doubles partner sister soulmate one of my fav sisters [Venus Williams]"
A BOND BEYOND THE TENNIS COURT
On another video, Serena and Venus are seen dancing together while onboard a luxury yacht, showing how much fun they have together.
Serena and Venus Williams prove that their bond goes far beyond the tennis court, where they usually dominate together. However, they don't always get to be together, especially with their respective relationships and business ventures.
THE WILLIAMS SISTERS AS TENNIS GREATS
While it's wonderful to see their bond so strong through the years, it's also important to recognize the greatness that they put while on the court.
In fact, all thanks to their dominance, both Serena and Venus may be considered as one of tennis' greatest athletes. After all, that can be proven by the number of Grand Slam titles they've won.
Please fill in your e-mail so we can share with you our top stories!