Salma Hayek Talks about How She Wanted to Achieve Her Outsize Look for 'Like a Boss' through Botox and Fillers
Actress Salma Hayek Pinault discussed the cosmetically altering lengths she was willing to go through to portray her "crazy character" in the recent film "Like a Boss." 
Salma Hayek wanted to do justice to her role as Claire Luna in the new comedy hitting cinemas in January, so the actress didn't hold back on her transformation. Initially, Salma's character started as an ambitious businesswoman, but she soon developed into a more over-the-top character.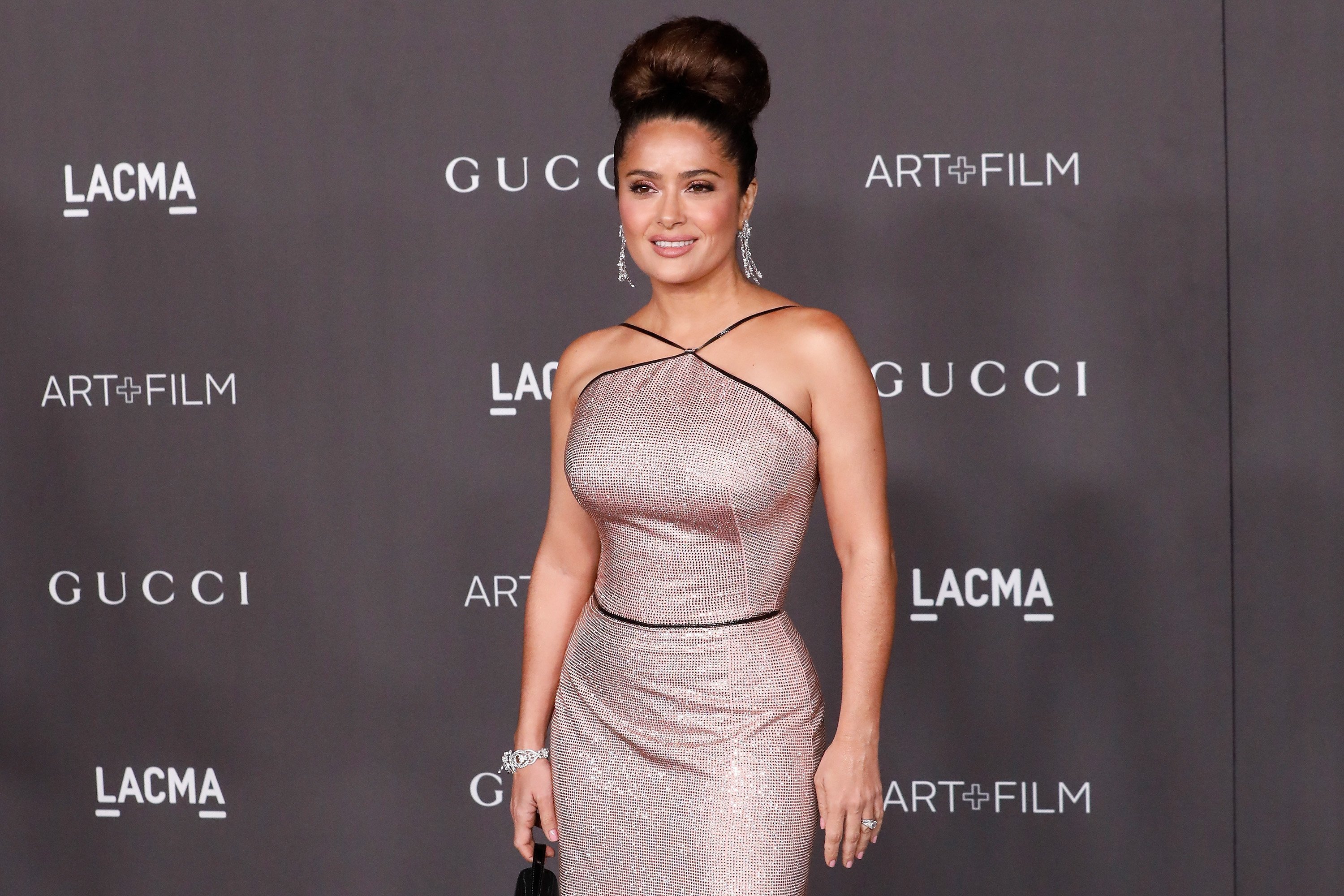 "At first, the part was a very straightforward, ambitious businesswoman. It was fun to work with Miguel and the writers to create an actually crazy character," Salma said during a recent InStyle interview.
Wanting a big and bold character to match an equally outsized exterior, Salma decided to try fillers in her lips and Botox for the first time in her life. Since Botox can't be reversed, she had to give up on that idea because her back-to-back schedule won't permit it. 
Free to experiment with fillers if she chose too, Sala decided to give it a try despite her destain for needles. Her friend and dermatologist, Dr. Maurice Dray, warned Salma that it would "hurt super bad," but her intentions stayed on course until the needle went into her mouth.
"He put the first needle in my mouth, and I immediately said, 'No! Forget it! I'm done!'" Salma recalled. 
After deliberating on how to mimic having had lip injections, the solution came in "huge teeth" Salma used during filming. The craziness of her character also filtered into her sense of style.
Salma wore "attention-seeking" clothes and colored her hair red. Adding to the "fake-looking" concept, the actress wore grey contact lenses.  "I thought it would be kind of interesting to have some gray eyes because I wanted her to be fake-looking," Salma added.
The actress celebrated her 53rd birthday in September, and she showed off her natural beauty with her latest makeup-free selfie while relaxing on the beach.
With flawless skin, Salma looks youthful in the beautiful beach shot with her hair naturally cascading over her shoulders and her face bare of any beauty products.
In November, Salma also drew attention to her physique, when she joked about her figure in a throwback video of herself dancing in 2004. The clip came from a scene in her thriller "After the Sunset," wherein she danced around Pierce Brosnan.
With her impressive abs in full display, Salma jiggled around in nothing but a hip-hugging black miniskirt and a black bikini top. "Once upon a time, when I was skinny," the actress jokingly captioned the video.
However, there was a time in Salma Hayek's life that she didn't have the body confidence she has now. During her twenties, the actress struggled with depression, weight issues, and adult acne.
She left Mexico for the US to pursue her dreams at the age of 25, but she could hardly get work as an extra on set because of her bad acne. Depression slowly crept in, and Salma found comfort in food.
The negative cycle continued until Salma's friend, and director Alfonso Cuaron helped her break the cycle with motivation and healthier approaches to day-to-day living like meditation and ways to relax.