Jonh Legend's Wife Chrissy Teigen Opens up about Ins & Outs of Her Life and Reveals She Has a House Manager
Chrissy Teigen gets candid with her fans about how she has a team of professionals that assist her and John Legend to run certain aspects of their household.
It is no secret that every A-lister has a team of professionals helping them handle some of their day-to-day tasks. Answering a few questions from her fans about her household, Chrissy Teigen said:
"We have a house manager who works at the house all day to handle our lives and day to day business, packages, scheduling for household staff etc."
Answering more questions about her private life, one fan wondered if celebrities like her worry about their bills and making sure things like their internet, electricity, and mortgage are paid.
The fan continued with their question and asked if she gets her assistant to handle the bills. Chrissy revealed that she has an accountant to manage her finances.
I have a business accountant who handles everything and sends me summaries of my spending/income. I don't get mail. https://t.co/xHqSC4qfZk

— chrissy teigen (@chrissyteigen) December 9, 2019
When it comes to raising her children, Chrissy also gets a little help, and she is not afraid to admit it. Speaking to Vanity Fair, she explained:
"I hate pretending that we do it on our own. We have daytime help, night time, weekend. I don't know how my mom did it."
Earlier in the week, Chrissy made a bombshell revelation when she answered a fan's question about how the rich and famous travel on planes and avoid the hassle of airport checkpoints.
The wife of "PEOPLE's Sexiest Man" said that celebrities pay membership to gain access to a separate terminal, where security is done privately and passengers are driven to their plane in a car.
It's not all hired help for Chrissy and John Legend, she is a master in the kitchen and enjoys spending a lot of time whipping up new recipes for her family and friends.
John, who learned how to take care of himself from an early age, because of his mother's drug addiction, has maintained the tradition of ironing his own clothes every morning, reports Vanity Fair.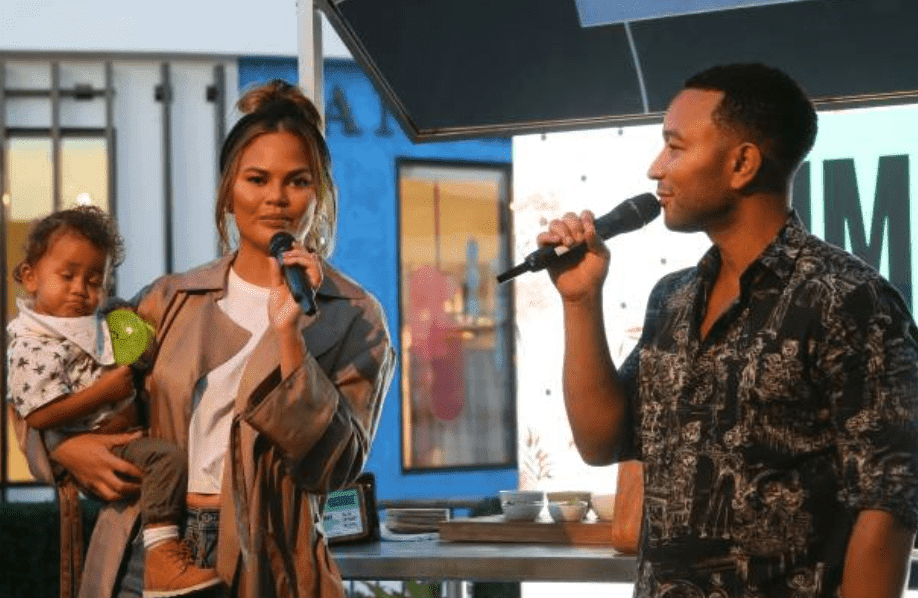 With all the perks of being a celebrity, she got very personal with a fan about what she misses doing since becoming famous.
Chrissy admits that the one normal thing that misses doing is being able to go to the grocery store without people noticing her, but she said she does try on occasion.