Magic Johnson's Son EJ Slays in Belted Black Leather Shirt & Thigh-High Boots in Photo
Magic Johnson's son EJ was oozing with confidence as he attended a GQ event wearing a belted black leather mini-dress and thigh-high boots. 
EJ Johnson has always been confident when it comes to flaunting his style, and that's something people admire about him. 
Now, in a recent GQ event, he made sure to make a statement by wearing a gorgeous black mini-dress which had a long frill accent, and thigh-high boots. The TV personality's makeup was on-point as usual, and it definitely completed his look. 
EJ Johnson acknowledges the love and understanding that his parents have shown him, especially when it comes to expressing himself.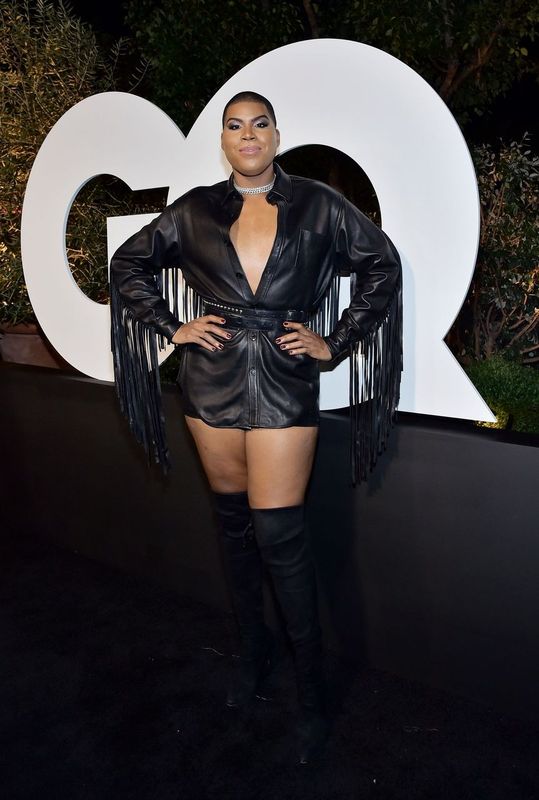 BEING THE SON OF MAGIC JOHNSON
During a recent interview with GQ, EJ shares how appreciative he is of his dad letting him be free to be who he wants to be. Growing up with such a masculine figure as your dad isn't easy, especially since people expect you to be that way as well.
That wasn't the case for EJ, though, as his dad allowed him to be free and let him be. In turn, he considers this the greatest gift that his dad ever gave him. 
EJ ON EMBRACING ONE'S FEMININE ENERGY
According to EJ, it makes him happy to see men experimenting with makeup and embracing their feminine energy nowadays. While it was something he used to hide, he is much happier now that he gets to express himself the way he does now. 
"I've always had an affinity for expressing myself in feminine ways. When I was growing up, it was something I was told to hide. Now I'm a much happier person, and more successful, when I'm expressing myself with my feminine energy."
ANOTHER ACTOR EMBRACING HIS FEMININE ENERGY
Another famous actor opened up about his feminine side recently, and that was Billy Dee Williams of the "Star Wars" franchise. 
Williams made headlines after he discloses that he sees himself as feminine as well as masculine, which was misinterpreted as being gender-fluid. 
BREAKING THE STIGMA ON BEING FEMININE AND MASCULINE
However, Williams, who plays Lando Calrissian in the fan-favorite saga, clarified that he is heterosexual, except he would catch himself saying "himself" or "herself" to identify himself. 
 "I say 'himself' and 'herself,' because I also see myself as feminine as well as masculine."
The same way Billy Dee-Williams is trying to open up the idea of embracing one's feminine side, EJ Johnson has been doing the same. To them, they are one step closer to breaking the stigma entirely.