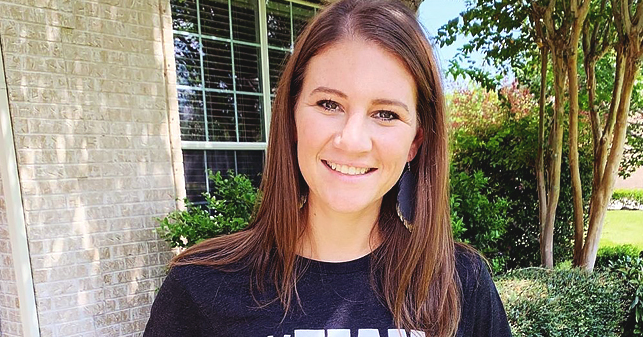 instagram.com/dbusby
Danielle Busby's Quintuplets Support Big Sister Blayke at Her 1st Choir Recital in Cute Photos
The Bubsy children turned up in their best outfits as they showed support for their elder sister, Blakye, during her first choir recital.
Whoever watches reality TV shows is not only familiar with the Busbys of "Outdaughtered," but, no doubt, also loves the entire family.
Luckily, fans got another chance to gush over the clan when Danielle and Adam Bubsy shared photos of the family at Blayke's first choir recital.
While Danielle shared one selfie that included members of the large family, Adam shared three new images.
While two of the pictures Adam uploaded showed Blayke's passionate performance, the last snap featured the family of six standing in the hall.
"The Bubsy family was "under attack" after a post from Adam raised concerns from fans."
The family's official Instagram page also posted a picture that showed a smiling Blakye as she performed.
The photos have collectively garnered over 100,000likes since they got uploaded some hours ago.
Before the posts went public, Cheat Sheet reported that "OutDaughtered" first aired in 2016, when the quintuplets were toddlers. Their age, at that time, made it difficult for fans – and sometimes, their parents – to tell them apart.
Now that they are 4 years old, they have begun growing into their own persons.
In fact, fans have already noted which quint is the bossiest, the most playful, or even the most anxious.
While all appears to be well in the Bubsy household, Good Housekeeping reported that Adam and his wife were unhappy with the producers of "OutDaughtered."
According to the site, Adam had shared a photo of him and his wife on a ranch. The picture was reportedly snapped at an outing that occurred in the fifth episode of season 6.
Although fans flocked to the post to drop positive reactions, one aggrieved fan pointed out that Danielle was making the father-of-six look like a fool.
Adam, who took offense with the allegation, responded:
"That is something we have seen in the editing more over the last couple seasons, and it isn't true to our relationship. It WILL stop."
A former Good Housekeeping report explained that the Bubsy family was "under attack" after a post from Adam raised concerns from fans.
In the picture, Danielle and their couple friends and family have their heads bowed. The sad image was made worse when fans sighted the caption which stated that their "support system of friends and family aren't afraid to go to battle" for them when they are under attack.
Although no one is sure what the problem was, Adam did reveal tin the comments section hat their problem was more profound than fending off the occasional internet troll.
Please fill in your e-mail so we can share with you our top stories!