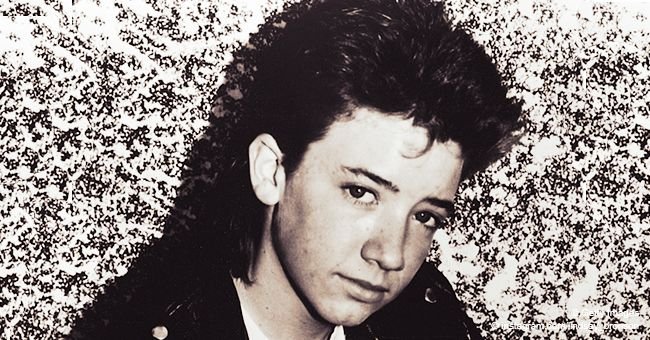 Getty Images
David Faustino's Daughter Ava Is All Smiles in Christmas Photo with Santa
"Married with Children" star, David Faustino's daughter smiles with Santa Claus in a holiday picture shared by his wife, Lindsay Bronson.
Television's infamous teenage son on "Married with Children" is now married and has a child of his own. Playing the role of Bud Buddy on the show, David Faustino and his wife, Lindsay Bronson, have a daughter, Ava Marie.
Ahead of the holiday season, Lindsay shared a picture of their daughter smiling from ear to ear, as she sat on Santa Claus' lap and gave him a big embrace.
Dressed for winter in a pink beanie with matching boots, the holiday picture had many fans commenting on how adorable Ava Marie looks, one fan said:
"She is so cute!! She's turning into quite the sweet little lady! Love her hat too."
Faustino's daughter was born in 2015, just months after the couple got engaged. Sharing the exciting news of their first child, Faustino said:
"The birth of our baby girl, Ava, has been an incredible experience. Lindsay and I are extremely grateful and thrilled to bring another life into the world."
According to Daily Mail, Faustino and Bronson got engaged just nine months before welcoming their daughter. His marriage to Lindsay is his second time tying the knot.
He was previously married to Andrea Elmer, in 2007. They eventually divorced after two years together.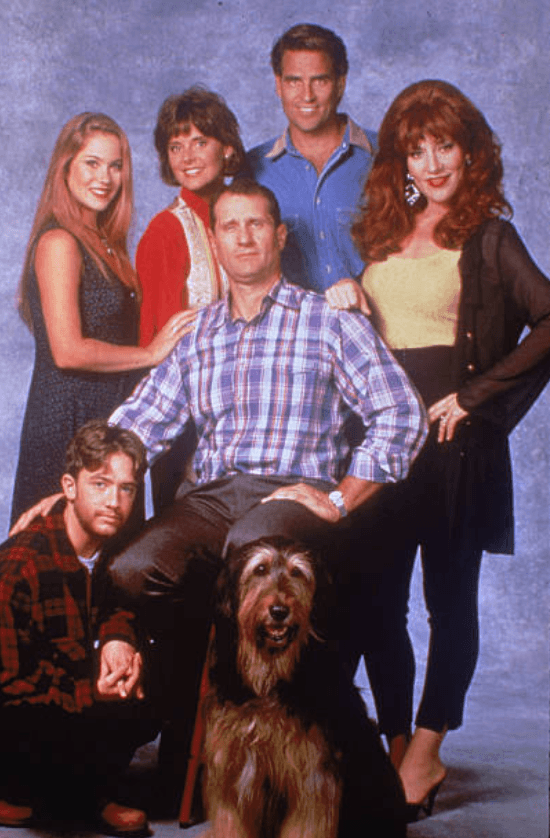 David Faustino, Christina Applegate, Amanda Bearse, Ed O'Neill, Ted McGinley and Katey Sagal pose for a promotional portrait for the television series, "Married...With Children," on January 1, 1994 | Source: Columbia Tristar/Fotos International/Getty Images
It is reported that a month before his daughter arrived, he invited his "Married with Children" co-stars over to his house for a "pre-baby gathering." Both Christina Applegate and Ed O'Neill attended.
The cast's reunion in 2015, sparked rumors about a reboot for the show. However, in interviews over the years, Applegate and O'Neill have been adamant that they have no interest in reprising their roles on the show.
Faustino, on the other hand, is completely on board for a reboot. It is reported, that he revealed there is rumor about a reboot and mentions that people are interested in getting involved in the show.
However, the former child star says while there is little preventing producers from doing the show, there is a legal issue that has to be worked out first.
Please fill in your e-mail so we can share with you our top stories!