Terra Jolé from 'Little Women: LA' Melts Hearts with Pic of Daughter Penny Smiling in a Green & White Dress
Terra Jolé is giving off some cute festive vibes! The mother-of-two shared an adorable picture of her daughter wearing a green dress with a pop of red from the chair she sat on the background and fans couldn't stop gushing about how precious she looked.
Reality star Terra Jolé and her husband, Joe Gnoddo, welcomed their first child, Penelope Charlevoix Gnoffo on March 16, 2015. The little one is a bundle of joy! 
Recently, Terra took to Instagram to share a picture of her daughter smiling as she sat on a red chair. The little one looked cute in a white and green dress that stood out against the red background of the chair. 
FANS GUSH OVER PENNY
"Penny is ready for the holidays!" Terra wrote alongside the post that gives off Christmas vibes with Penny's cute smile and the pop of green and red. 
Fans couldn't help but gush over the little one, saying that she looks absolutely adorable in the snapshot. They showered her with sweet compliments and well wishes. 



PENNY'S HEALTH ISSUES
Back when she was 3-years-old, Penny was diagnosed with hydrocephalus, a condition marked by the excess fluid build-up within the skull. The family has been making frequent trips to the hospital ever since.
Despite all the challenges, Joe and Terra don't show how much they are struggling in front of their children. They are well aware that their children will suffer if they understand what's going on. 
In an interview with "Pop Culture," Terra opened up about how she and her husband are trying their best to care for their precious daughter. 
"She's getting the best care that doctors could possibly give her by specialists that know everything about dwarfism and hydrocephalus. So I know that we're doing everything possible to give her a normal life."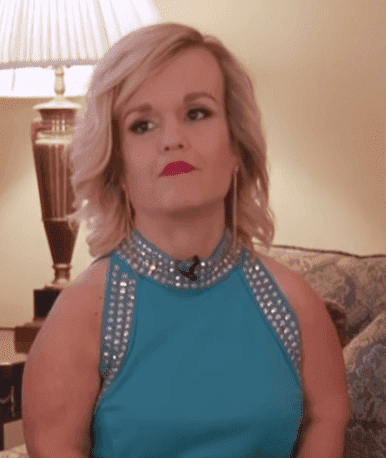 TERRA'S "REAL FRIENDS"
Following her daughter's diagnosis, Terry has figured out which of her co-stars are really there for her and who isn't. She shared how the whole situation has enlightened her with "Pop Culture."
"Dealing with those situations with Penelope, it really ... has affected my relationship with some of the girls. You find out who is real with you."
Amid all the struggle, Joe and Terra are trying their best to stay strong. They have been raising their daughter with nothing but love ever since they had her. 
The couple is expecting their third child in March. According to Terra, they are also planning to renew their vows in Italy. The couple walked down the aisle back in 2015 when Penny was 3 months old. 
Terra was ecstatic to walk down the aisle with the man of her dreams. She thought that the wedding was magical. Their wedding was chronicled in the second season of "Little Women: Terra's Little Family."