Neil Patrick Harris Facts That Makes Him One of the Most Interesting Guys in Hollywood
As much as an icon as he has grown to be, the Hollywood star prefers to be himself as much as he can as a hugely popular celebrity, and keeping it real has taken him far. Here is a little about the man behind the myth.
46-year-old Neil Patrick Harris is mainly known for his unforgettable roles in "Doogie Howser, M.D." as a teenager and the fan-favorite womanizer Barney in the hit sitcom "How I Met Your Mother," but there is much more to him than this.
Apart from pursuing many different creative and entertaining interests in addition to acting, like writing novels, producing, singing, and performing magic tricks, his own life journey is as exciting as the stories he surrounds with as a professional.
PROFESSIONAL DEBUT
Harris appeared on the big screen for the first time at age 15, when he starred in "Clara's Heart" (1988) alongside Whoopi Goldberg. His performance not only earned him his first Golden Globe nomination, but also put him on the map.
Following this impressive debut, the young actor was ready to take over American television with his breakthrough role in the series "Doogie Howser, M.D." (1989-1993), playing a precocious, teenage medical doctor.
But Harris didn't burn out after his childhood success, like many young stars, and today he has a hundred acting credits to be proud of, not counting his acclaimed stage work.
LOVES MAGIC
Besides acting, Harris has a lifelong passion for stage magic and illusionism, and he has showcased his talent as a magician in different public opportunities, including talk shows and even works of fiction.
Harris has made it to the top of the trade, serving as President of the Board of Directors of Hollywood's Magic Castle, a sort of shrine for all kinds of magicians in the entertainment business.
"There's a big connection between magic and acting. And I think similarly there's magic in a lot of the things that we just do in our in our day-to-day interactions," Harris told WBUR recently.
ELTON JOHN PERFORMED AT HIS WEDDING
Harris married his partner of many years David Burtka in 2014, in an intimate ceremony in Italy, as People confirmed at the time. The ceremony was officiated by "How I Met Your Mother" director and Harris' personal friend Pam Fryman.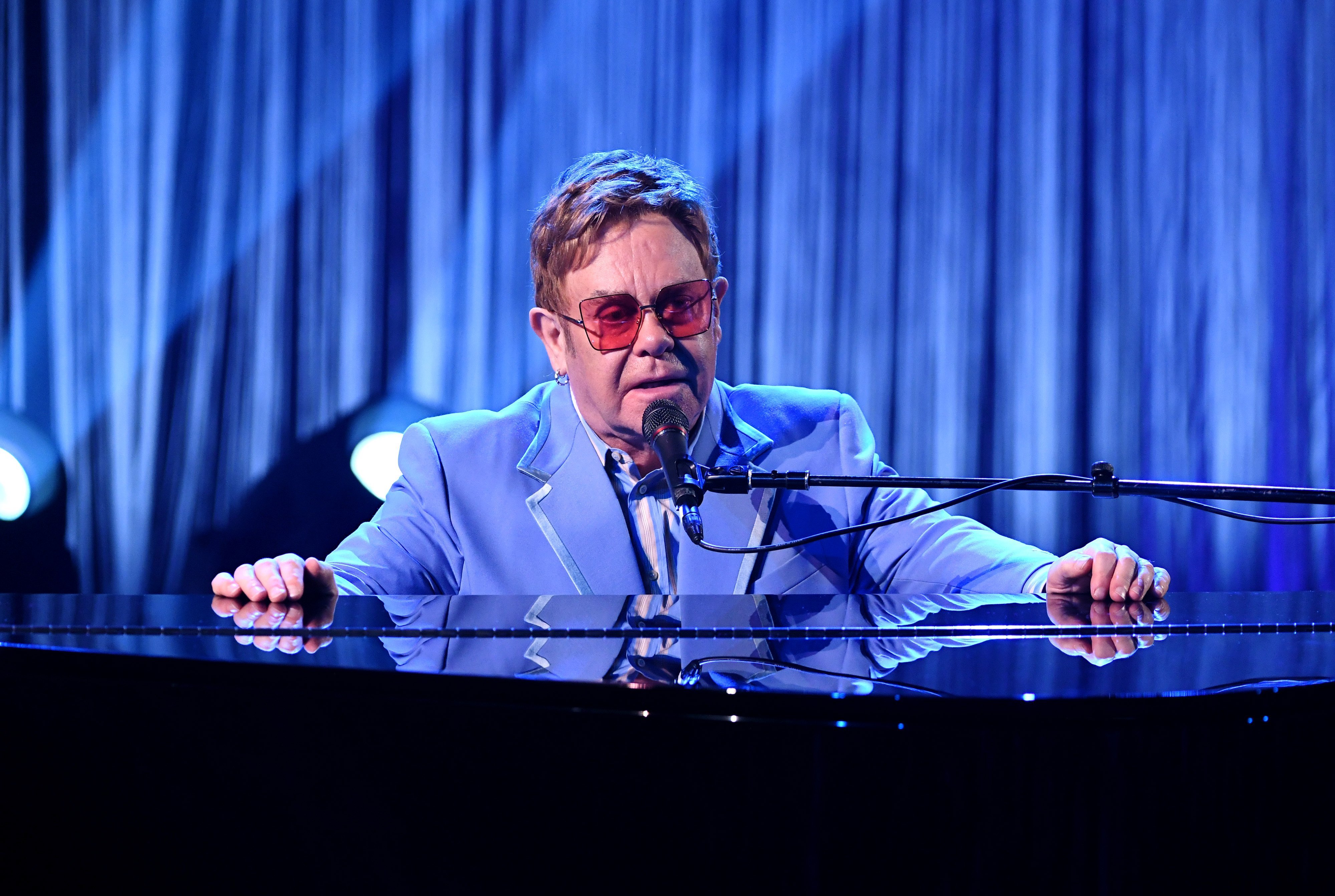 During the reception, the guests, consisting exclusively of close friends and family, had the pleasure to enjoy a special performance by no other than rock and roll legend Elton John. 
Harris and Burtka made their relationship of ten years (at the time) official four years after same-sex marriage was legalized in New York.   
BURT REYNOLDS
Since his early teenage years, Harris was struggling with his sexuality, as he doubted about his incipient attraction toward males, and by age 13, he had a life-changing moment with a veteran actor.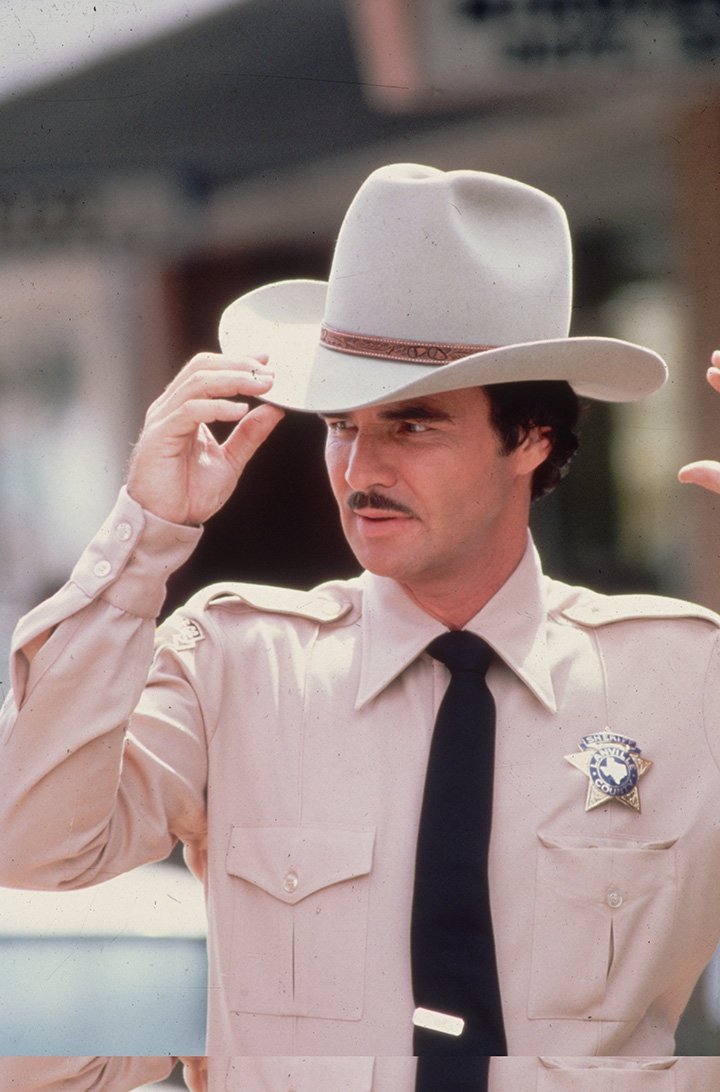 In 1989, Harris guest-starred in an episode of the mystery TV series "B.L. Stryker," and in one moment behind the cameras, the show's star Burt Reynolds did something that made Harris feel convinced that he was actually gay.
As Harris writes in his 2014 memoir "Choose Your Own Autobiography," a playful and innocent kiss on the mouth by Reynolds to celebrate a shot well done, made him better come to terms with his orientation.
HALLOWEEN
Halloween is a very serious business at Harris and Burtka's household, and the two really put an effort to come up with great costumes for the family of four, as the actor has shown in social media over the years.
Not only the two men and their twin children nail the chosen characters they are portraying to the littlest detail, but they go to fitting locations to take their yearly Halloween family picture, as in their Classic Hollywood tribute.
Among the themes they have chosen for their coordinated costumes on past years are the "Batman" characters, classic horror movie monsters, "Star Wars," and "The Wizard of Oz."
COMING OUT
In 2014, "Rolling Stone" called Harris the "biggest openly gay male star in Hollywood history," and while he certainly seems to lead a wonderful life as a family man with nothing to hide, it took him a while to get there.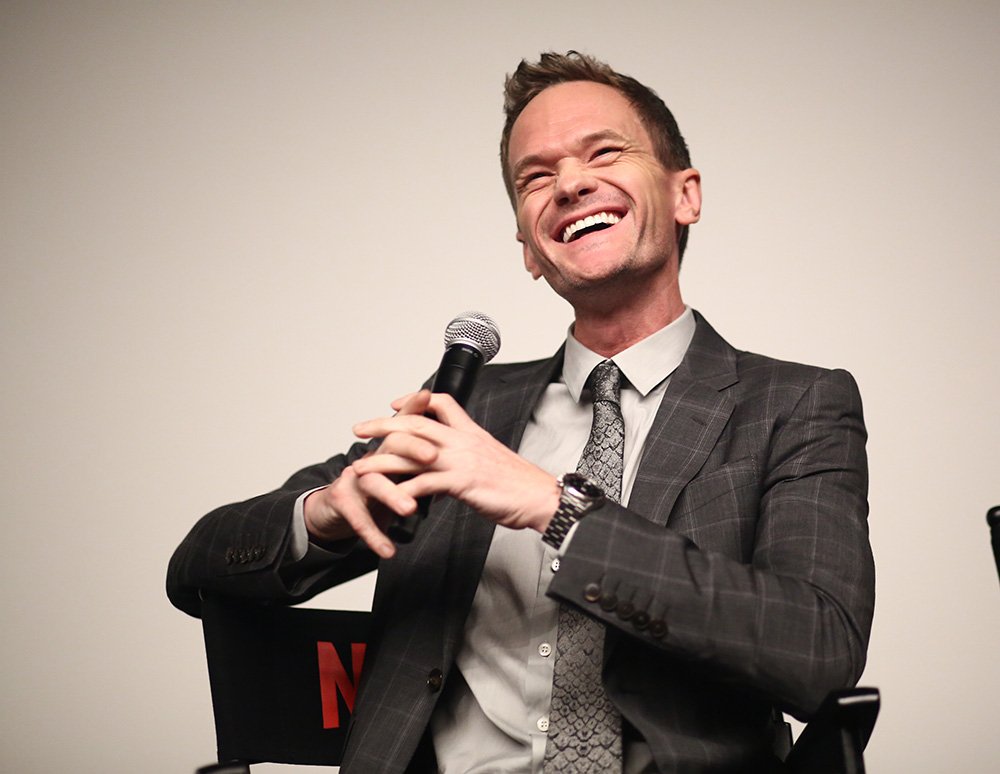 Like millions of LGBTQA teenagers, Harris once struggled to let his own family know that he was gay, and according to his brother Brian, Harris sat down with his folks in three different occasions to gradually reveal his sexual identity.
"First he goes, 'I just don't think I'm going to date, really, for a while.' And he had some bad luck with the girls he dated early on. Probably because he was gay!" Brian recalled. 
"And then we had a different conversation about how he likes girls, but he kind of likes guys too. And we had another conversation after that: He likes guys," the star's sibling added.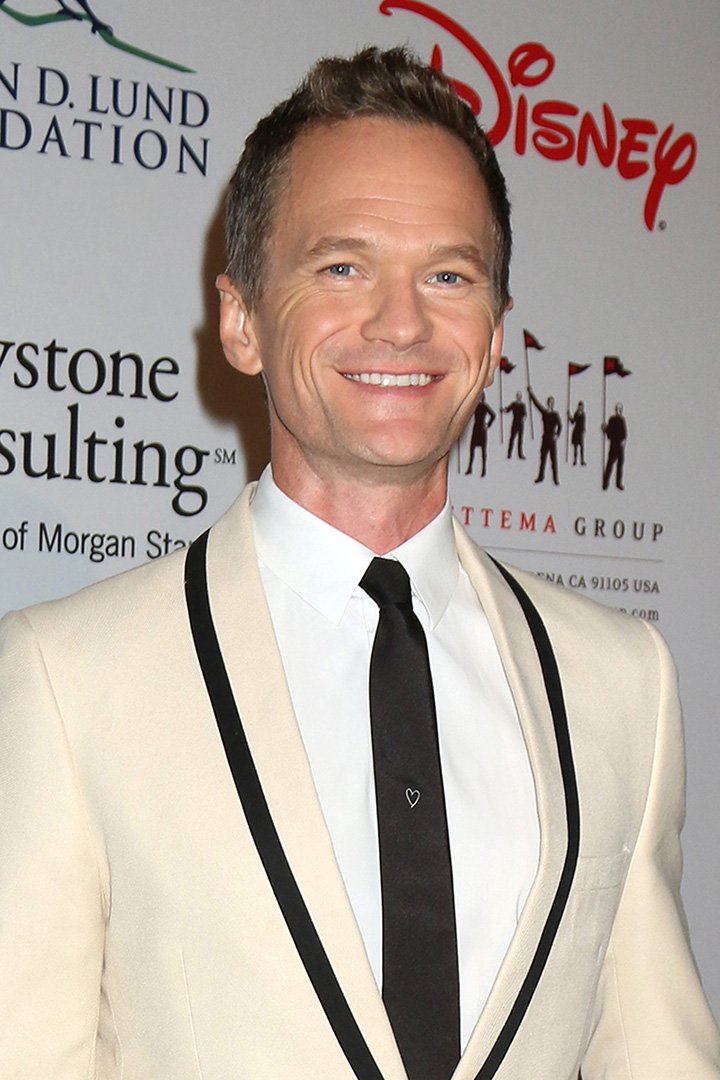 Having checked that out of the list, Harris was ready to come out in public, which he did in 2006, something that he acknowledges to have helped his career and not the other way around.
"Once all the cards were on the table, I got more opportunities than ever. Some actors don't get hired because you can't look into their soul and see what they're like, because they're kept guarded," Harris shared.
RED BULL
One thing which Harris has been also open about for a long time now is his love for the energy drink Red Bull, and he has been so insisting in his praise of the product that the company eventually felt drawn to offer him a gesture of appreciation.
Considering the amount of free advertising that the brand had been enjoying from the Hollywood star, they responded by granting him a life-long supply of the drink.
Not only he reportedly drinks a can of the beverage before every live show, but his love for the drink made it into "How I Met Your Mother," with his character Barney Stinson is frequently seen with a can of Red Bull on him.
A RELATIONSHIP OF 15 YEARS
While his coming of age years were a little chaotic as he made his way into adulthood exploring his sexuality in a series of sporadic and unsatisfying encounters that he kept hidden, he was lucky enough to find a lasting love.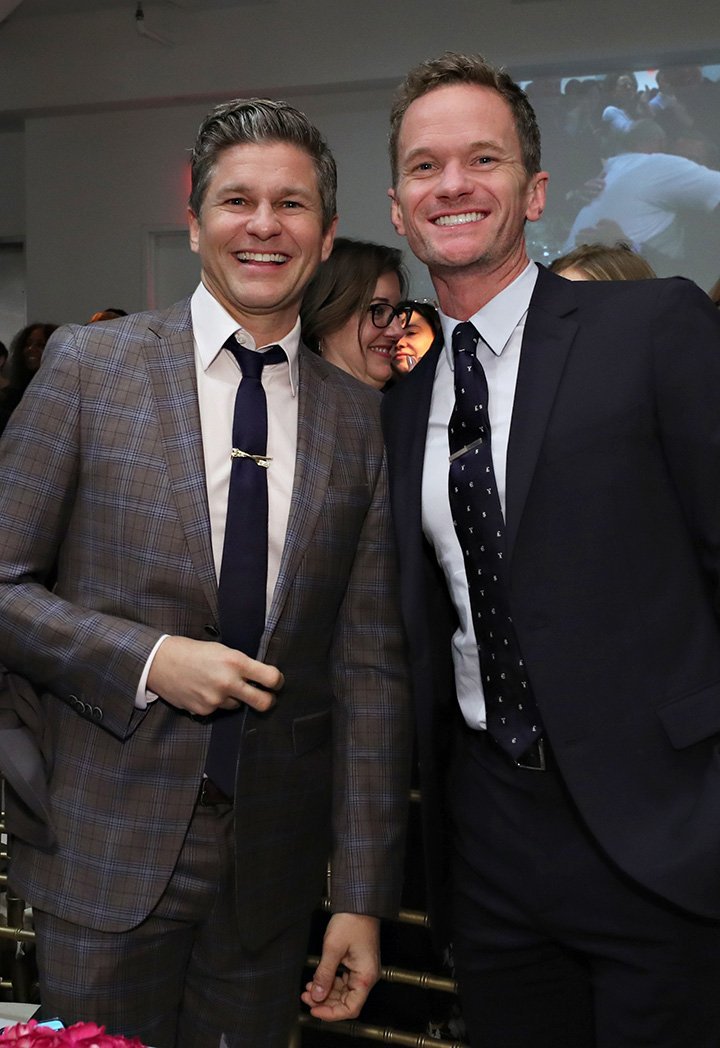 "I remember being in my mid-twenties, lying in bed thinking... that the rest of my life would be solo," Harris told Bustle in 2015. Luckily for him, life had someone in storage to make his ideal companion.
Harris and his husband have been in a committed relationship since 2004, and in 2010 they started their own family when they welcomed twins Harper and Gideon via surrogate.
BROADWAY
Apart from his TV and film acting career, Harris has been a regular performer on Broadway since at least 2001, famously debuting in "Cabaret."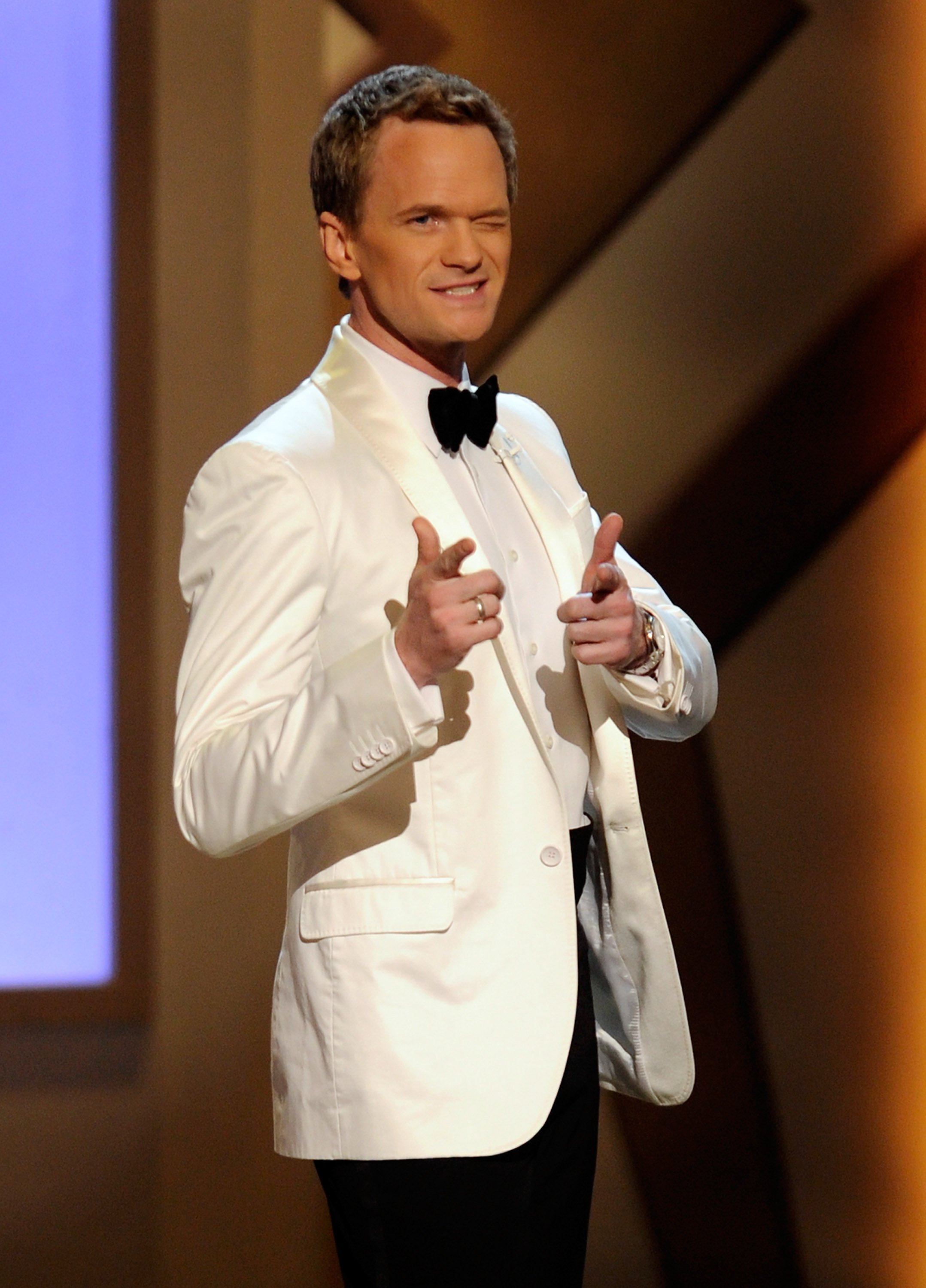 In 2014, he played the lead in "Hedwig and the Angry Inch," for which he won Best Lead Actor in Musical Tony Award. "This is crazypants," Harris simply said at the award ceremony back them.
His links with the Tony's don't end there, since he has also hosted the award show in several opportunities.