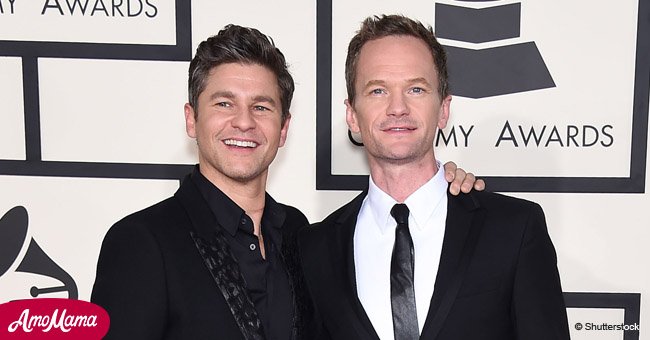 People: Neil Patrick Harris takes a break to spend more time with kids and partner
The How I Met Your Mother star announced that he will take some time off his work as he wants to be a constant presence in his children's lives for a change, after years of being a 'long distance' parent.
After finishing his duties on Netflix's A Series of Unfortunate Events, with the show's final season's filming behind, the 45-year-old, who plays the evil Count Olaf in the series, wants to save some time for his family, People reported.
The news outlet talked to the actor and comedian in an interview they did with him the evening of June 27, when he hosted a live-streamed improv show in New York City, and he shared some details of his life with his husband and two children.
Harris, who has been married to 43-year-old fellow actor David Burtka since 2014, and the two are parents to twins via a surrogate mother. Their children, a boy and a girl, were born in 2010 and are named Gideon and Harper. Read more on our Twitter account @amomama_usa
Six weeks after finishing filming, Harris seems to be enjoying his spare time with his loved ones, and he is not planning to get back to work any time soon, as his parenting duties require him at home.
'My upcoming project is not working. It's gleefully not working. [I'm] just getting back into the routine of being a dad all the time, not just being a dad who's there for a few days until I have to leave again,' he told the online magazine.
'Long distance is difficult. Necessary sometimes, but a challenge,' the Doogie Howser, M.D. star added.
Harris shared that his children are going through a very exciting phase of their development, as the two 7-year-olds are learning how to read and write, and no parent would want to miss that.
He also revealed that the little ones are starting to show a great sense of humor giving him and Burtka many laughs.
Please fill in your e-mail so we can share with you our top stories!