Jennifer Lopez Gets Emotional over Her First SAG Award Nomination in a Touching Video
In a recent video she shared on Instagram, Jennifer Lopez is feeling emotional while sharing her reaction to news of her first-ever Screen Actors Guild Award nomination.
Lopez, 50, received an outstanding performance by a female actor in a supporting role nod for her part as Ramona in the thriller film "Hustlers."
"I don't think I've ever been nominated for a SAG Award before," the multi-talented artist says in the clip. "I am so excited and so humbled to be recognized by my fellow actors out there."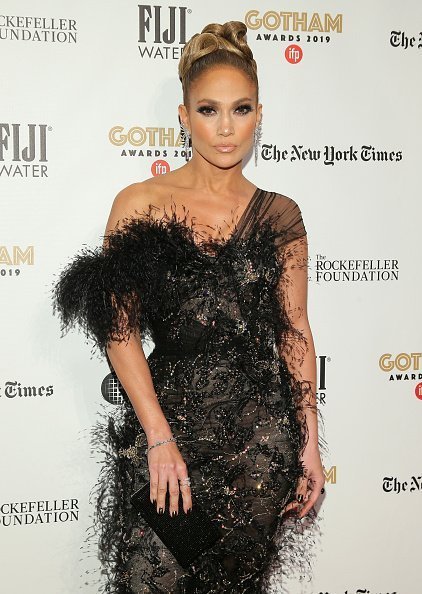 Lopez, who seems to be working out on an elliptical machine at the gym, added:
"Acting was my first love along with dancing and I just can't believe all this is happening."
Lopez then advised aspiring actors not to give up. Referring to her own success story, she said that it could happen and that it's happening to her.
Lopez continued that she feels like she already won. She then thanked the SAG Awards for her nomination.
As reported by People, Lopez also got a Golden Globes nomination for best-supporting actress for her performance in "Hustlers."
Lopez said that she must remember what a halftime show is really about. 
The nomination for "Hustlers" denotes her second Golden Globes nod.
She received her first nomination for her spectacular performance as singer Selena in the biopic of the Latin performer in 1997.
Lopez, who is currently engaged to former New York Yankees baseball player Alex Rodriguez, is also preparing for her upcoming halftime show with Shakira.
In a recent interview with ET, the "On the Floor" singer was asked about the forthcoming preparations for her Super Bowl halftime show, to which she replied that she doesn't have that much time and that they're starting.
During the interview, Lopez said that she must remember what a halftime show is really about. 
According to the superstar, she's going to put together the best show that she can. However, the Super Bowl halftime show is likewise about having a great time. 
Meanwhile, Lopez, who became the first Latin actress to earn over US$1 million for a film, is additionally getting ready to host "Saturday Night Live" for the third time. She previously hosted the show in 2001 and 2010.