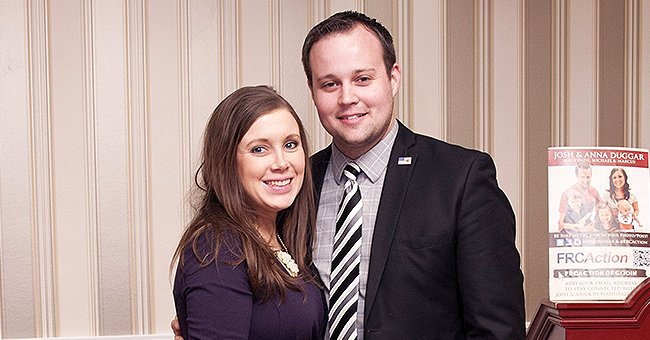 Getty Images
Anna & Josh Duggar Pose in Christmas Photos with Their Six Children
Mom of six, Anna Duggar recently took to social media site Instagram to share a sweet glimpse of the family's Christmas photo, shown below, compared to last year's.
Anna Duggar is married to the oldest of Duggar and former "19 Kids and Counting" star Josh Duggar. The pair share six sweet children together.
The reality star regularly shares sweet glimpses of her family on social media. She keeps fans up to date about all the important milestones of the family and Christmas is no different.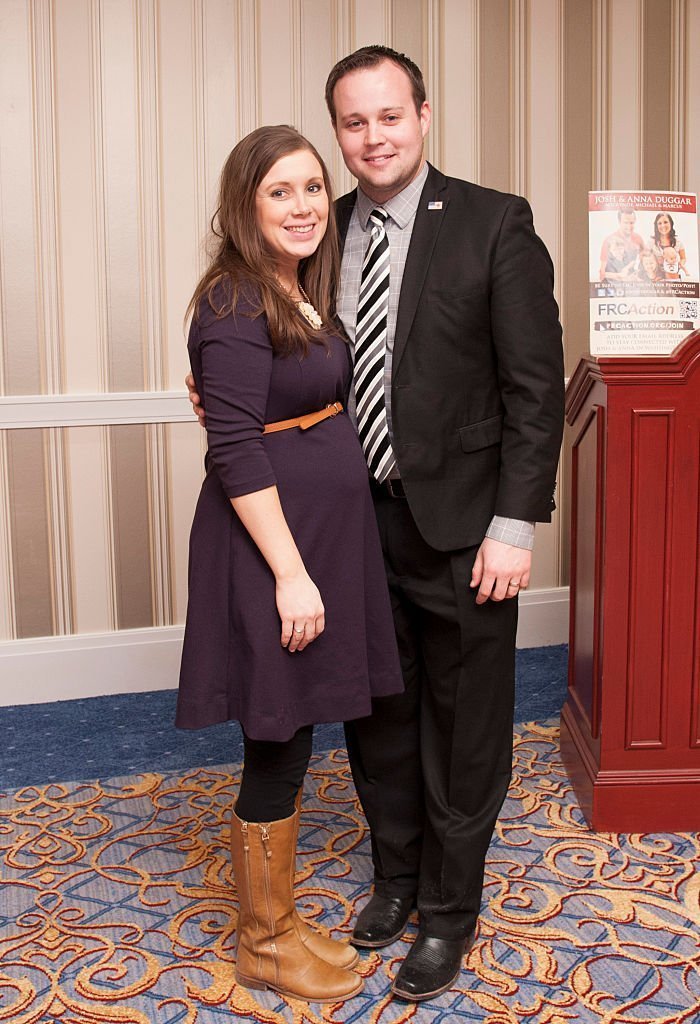 Anna Duggar and Josh Duggar pose during the 42nd annual Conservative Political Action Conference | Getty Images
She recently took to Instagram to share the family's Christmas picture for this year. She compared last year's picture to this year's, writing:
"Everyone had a great time at our 2nd annual @duggarfam #UglySweaterParty! We reflected on last year when Great-Grandma Mary Duggar was here with us and all the precious memories we made then."
The heartwarming post went on to remind fans that life is short and "we don't always know what a year may hold..." and that they should "cherish every moment this CHRISTmas season!" Fans were blown away by the sweet message with one writing:
"How true! My father in law just had a stroke and is going home to be with God tomorrow when all the family has arrived. So grateful for the mementos made on Thanksgiving day with him!"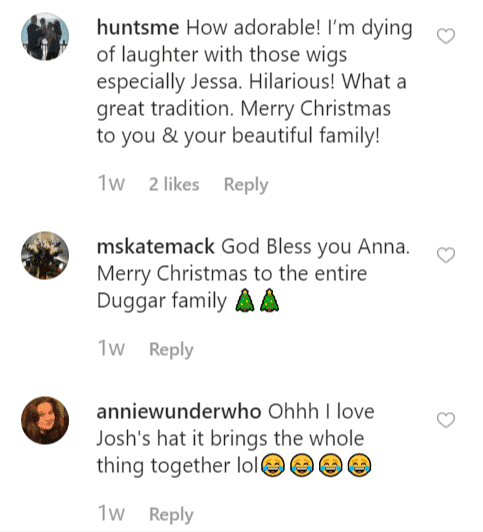 Fan comments on Anna Duggar's post | Instagram: @annaduggar
Aside from remembering Grandma Mary, the post was also iconic as it was Maryella's first family night. Anna went on in the caption to write:
"Little Maryella Hope made her debut (at 5 days old) for her first #familynight with the big family...and she seemed to enjoy it so much! "
Anna concluded by saying the children had a "blast getting dressed up and spending time together with everyone while enjoying good fellowship, food, and fun!" and thanked the entire family for making it a special night.
Maryella was born on Thanksgiving evening.
Maryella is the latest addition to the Duggar clan. She was named after Grandma Mary Duggar, who passed away earlier this year.
Maryella was born on Thanksgiving evening this year. She arrived in the morning at 9:12 a.m. weighing 8 pounds and 2 ounces; measuring at 20 inches long.
Please fill in your e-mail so we can share with you our top stories!