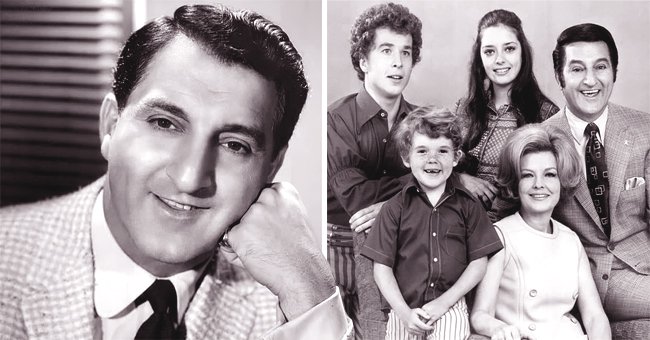 wikipedia.com
Danny Thomas' Final Years after Playing Danny Williams in 'Make Room for Daddy'
One of the best comedians who is best remembered as the star of "Make Room for Danny," Danny Thomas passed away on February 7, 1991, after suffering a heart attack.
On January 6, 1912, a Lebanese immigrant couple welcomed a baby boy on their horse farm. The little one who would go on to become one of the most prominent names in Hollywood was none other than Danny Thomas.
Thomas was named Muzyad Yakhoob when he was born. Later on, his parents changed his name to Amos Jacobs. He grew up in Toledo, Ohio with his eight brothers and one sister.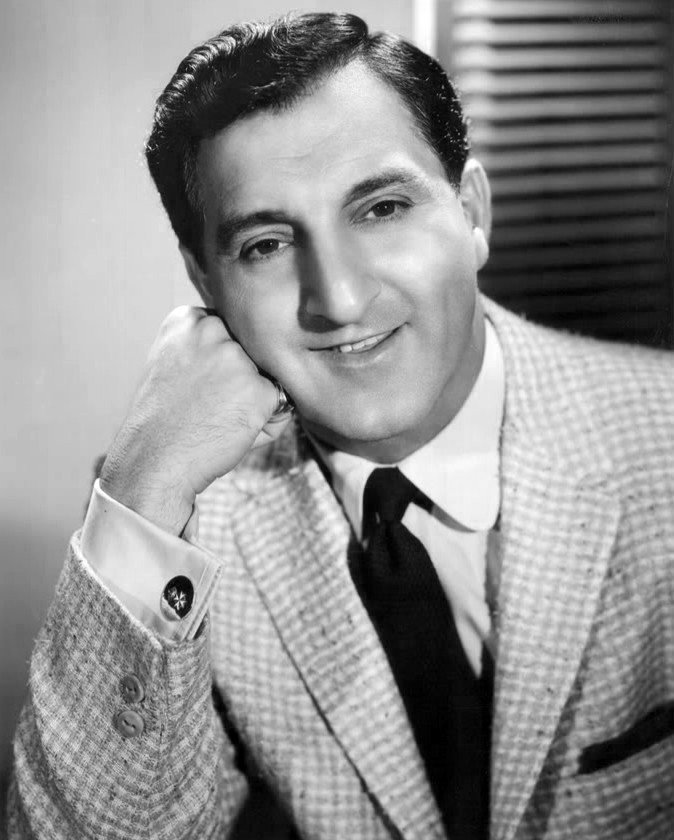 Danny Thomas smiles for the camera in this publicity photo circa 1957. | Source: Wikimedia Commons
At the age of 11, Thomas sold candy and ice-cream in the aisle of a burlesque house, but it wasn't until 1932 that he made his official showbiz debut in an amateur show on WMBC Radio in Detroit called "The Happy Hour Club."
DISCOVERING HIS FORTE
After adopting the name Danny Thomas on August 12, 1940, he took a job at the 5100 Club in Chicago. Since he didn't want his radio friends or family to find out that he worked in the club, he adopted the pseudonym.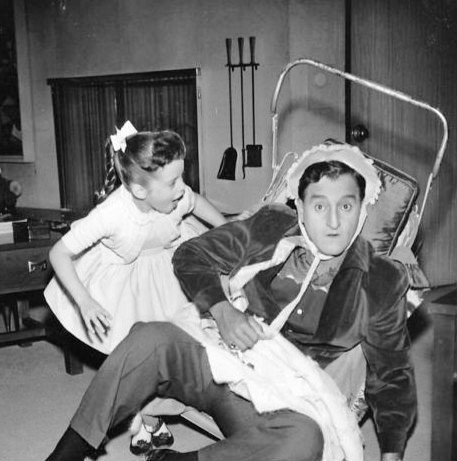 Danny Thomas and his television daughter, Angela Cartwright, play house in this publicity photo from the television program "Make Room for Daddy." | Source: Wikimedia Commons
It took no time for Thomas to figure out that comedy was what he wanted to do professionally. The then head of William Morris Agency, Abe Lastfogel, discovered him and guided his career for years to come.
Thomas had a rather interesting take on what comedy meant. He wasn't the one to limit himself in one-liners. In fact, he perceived comedy as an art of storytelling, a gift that his mother had.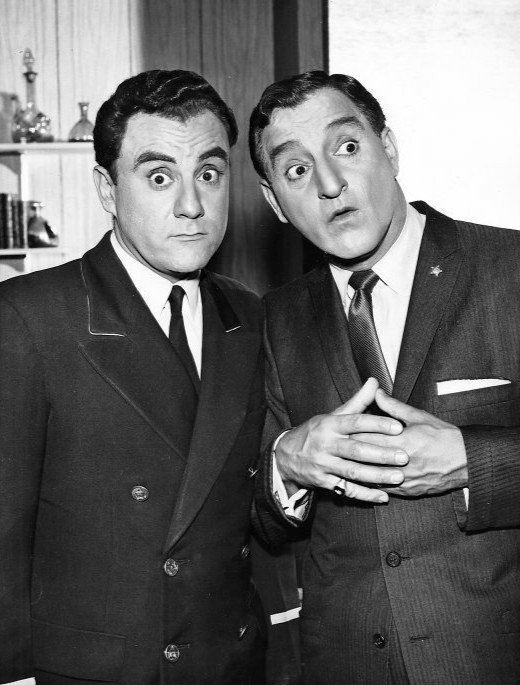 Bill Dana and Danny Thomas in a scene from the television program "The Danny Thomas Show" circa 1961. | Source: Wikimedia Commons
HE LIVED AN INTERESTING LIFE
During the 1940s, Thomas was given his own program called "The Danny Thomas Show" on CBS radio. The show ran from 1944 to 1949 and he went on to entertain the North American, Italian, and Phillipino troops during World War II.
The comedian acted in movies after the war. His film credits include "The Unfinished Dance," "The Big City," "Call Me Mister," "The Jazz Singer," and "I'll See You in My Dreams."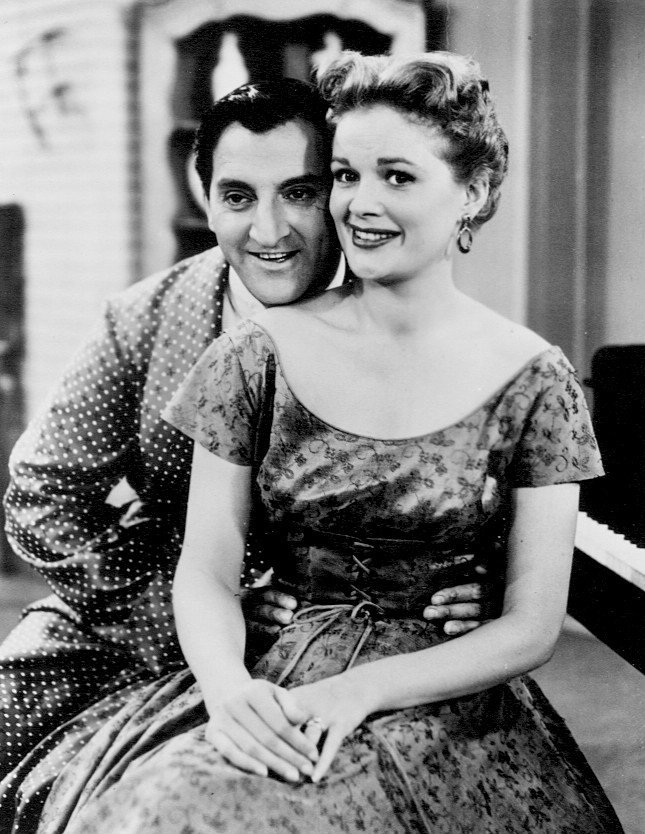 Danny Thomas and Jean Hagen in a scene from the television comedy series "The Danny Thomas Show" circa 1955. | Source: Wikimedia Commons
Thomas won five Emmys for his CBS radio show which was previously called "The Danny Thomas Shoe." His talents were not limited to acting only.
He was also a producer who was an executive producer of several TV shows including "The Dick Van Dyke Show," "The Andy Griffith Show," "The Real McCoys," and "The Mod Squad."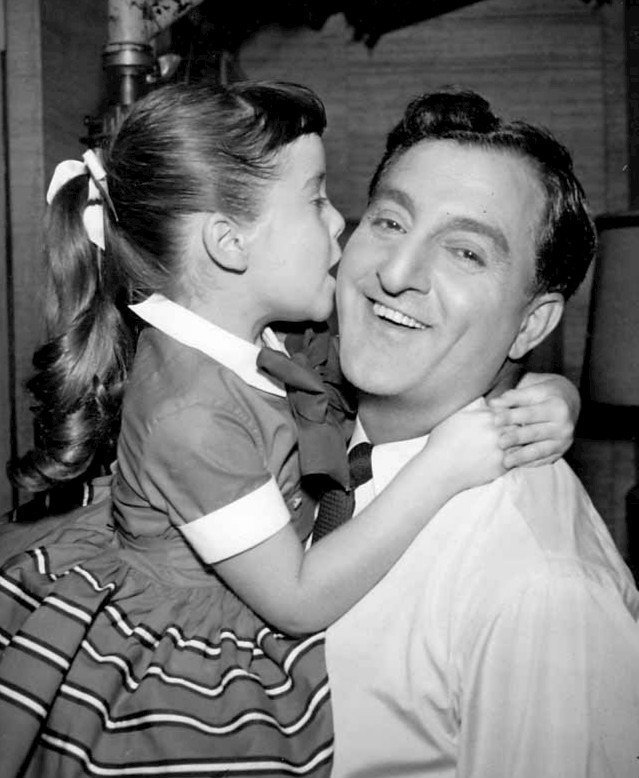 Danny Thomas and Angela Cartwright in a scene from "Make Room for Daddy." | Source: Wikimedia Commons
HIS FINAL DAYS
According to Thomas, his greatest accomplishment in life wasn't being an actor or a comedian, but the philanthropic work he did for St. Jude's Hospital was. He founded the hospital in 1962 and was dedicated to building it ever since.
Before his death, the actor had completed a series of coast-to-coast interviews about his autobiography. He also helped celebrate the 29th anniversary of St. Jude's Hospital.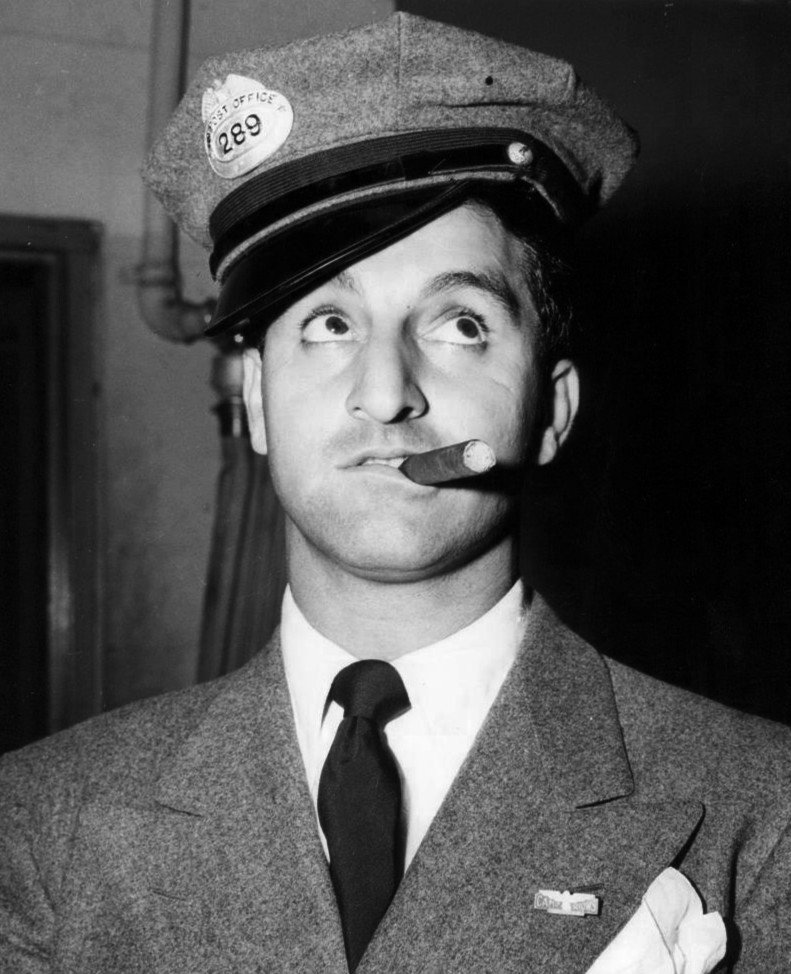 Danny Thomas as Jerry Dingle from the "Baby Snooks" radio show. | Source: Wikimedia Commons
A spokesperson at the hospital fondly recalled how the actor was cutting a cake and having a great time with kids and parents during his last visit to the hospital. "It's a terrific final memory--he was having such a great time when he was here," they said.
Please fill in your e-mail so we can share with you our top stories!