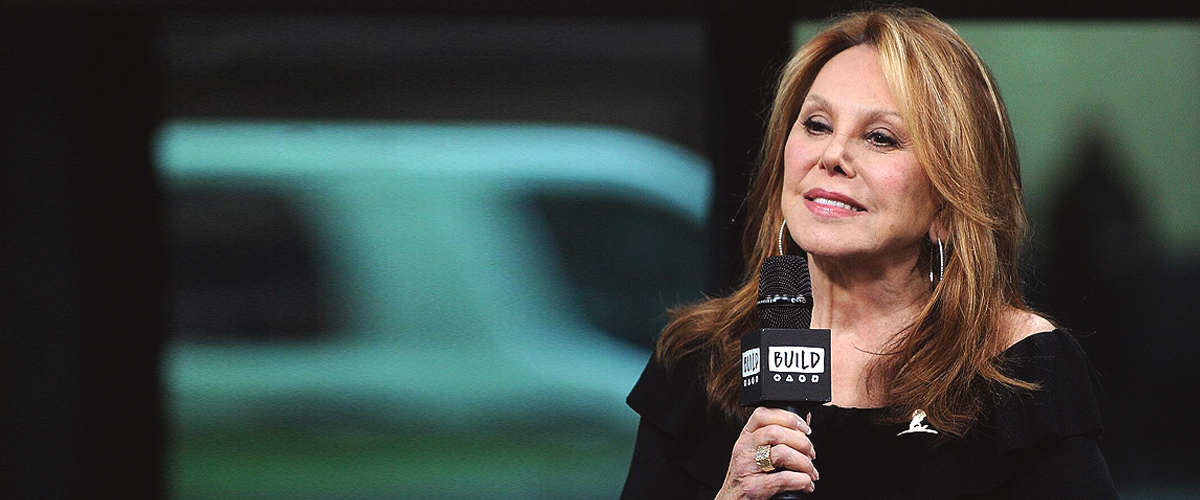 Getty Images
Marlo Thomas' Father Danny Thomas Gave Her Life Lessons Involving Self-Love and Work Ethics

Marlo Thomas grew up with all the love and encouragement that every little girl should have. It's all thanks to her father who worked on hit shows but made sure to treat his daughter like a princess.
Marlo Thomas, 81, is the proud daughter of the late actor, producer, and director, Danny Thomas. His biggest show, "Make Room for Daddy," was later renamed to "The Danny Thomas Show."
Danny Thomas was behind a lot of your favorite shows
Danny produced several popular sitcoms and variety shows during the 60s, including "The Dick Van Dyke Show," "Mod Squad," and "The Guns of Will Sonnett."
He also appeared in all of them, plus held roles in shows like "Make Room For Granddaddy," "The Practice," "One Big Family," and, before his death, "Empty Nest."
He passed on February 6, 1991. His achievements included two TV Land Awards, six Primetime Emmy nominations, two Emmy wins, and one Golden Globe nomination.
One of his children followed in his footsteps
Danny's greatest achievement was by far his children, daughters Terre and Marlo and son Tony, whom he shared with wife Rose Marie Mantell Thomas.
It was Marlo who followed in his father's footsteps, however, appearing on her father's show early on. She later got her big break in 1965 as Ann Marie on "That Girl."
She remained active in the film and television industry, mostly appearing in small-screen productions. However, Marlo's pride and joy is in continuing her father's humanitarian legacy — and it has nothing to do with tv.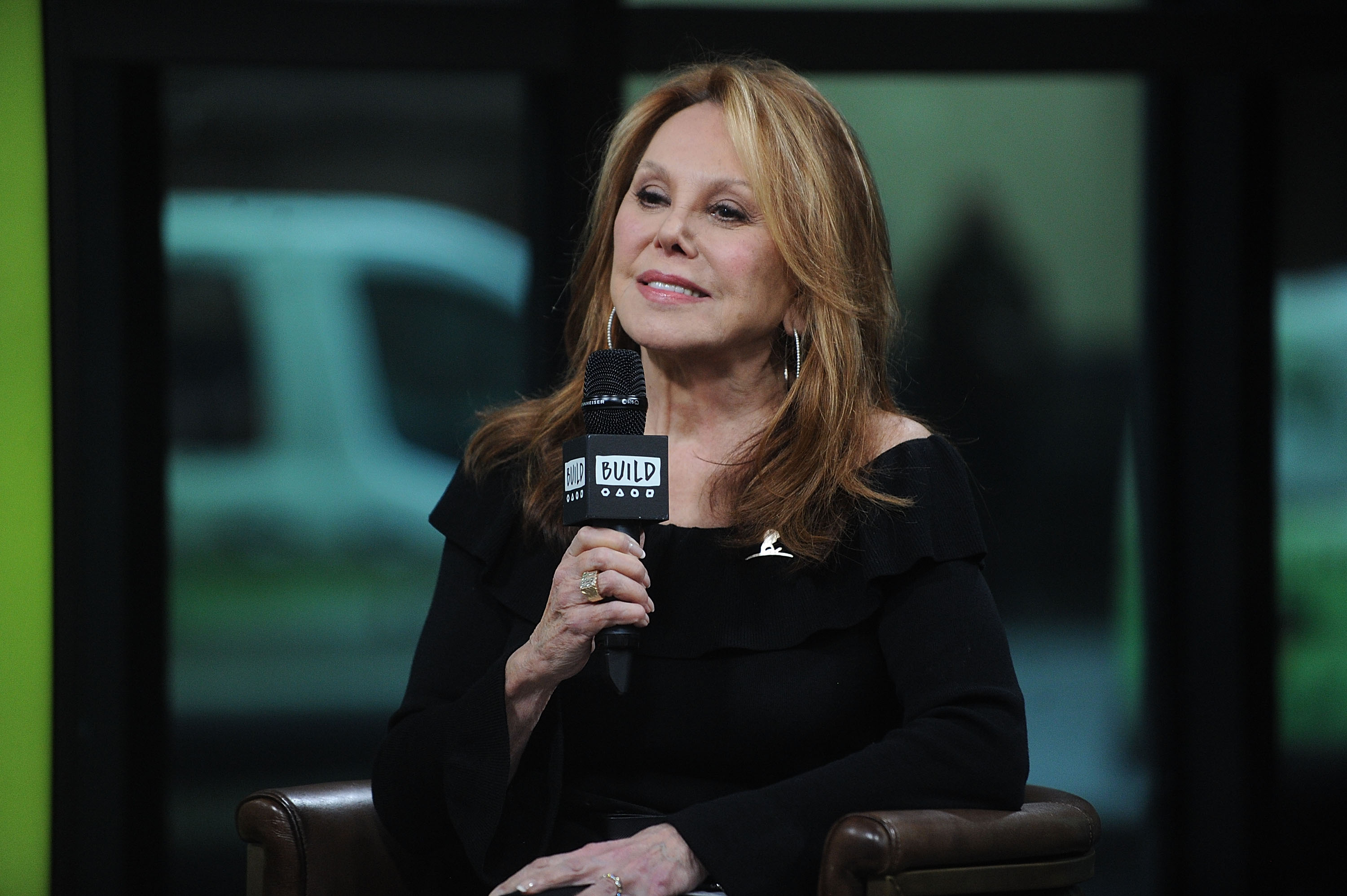 Marlo Thomas attends a Build session in New York City on December 12, 2017 | Photo: Getty Images
He laid out a roadmap for his kids
Marlo's father stuck to a principle of giving back to his community if he got successful. After accomplishing just that, he and his wife raised funds and founded the St. Jude Children's Research Hospital in 1962.
The institution would provide free cancer treatment to kids and house research for curing diseases. When her father died, Marlo continued to promote St. Jude's.
She regularly visits the hospital, presumably giving the children there the same encouragement that her father gave her. She told Closer Weekly how he used to tell her she was the smartest and prettiest girl ever born.
She explained:
"He was a very affirmative dad to me, my sister and my brother. I would call him on the phone and he would say, 'Hello, my beauty.' "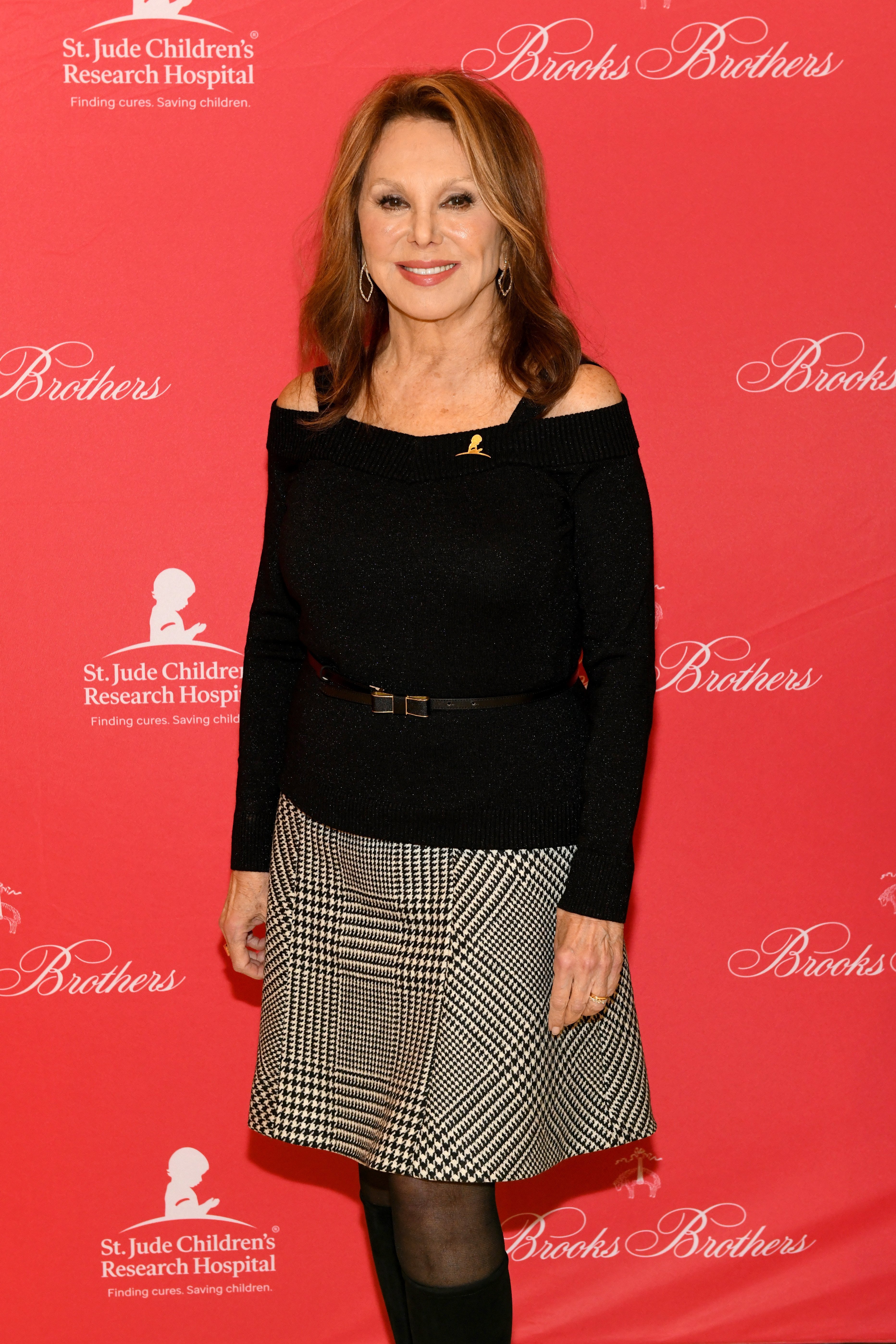 Marlo Thomas attends the St. Jude Children's Research Hospital Annual Holiday Celebration in New York City on December 18, 2018 | Photo: Getty Images
Danny's lessons touched his daughter
Additionally, Danny bestowed gems of wisdom upon his daughter. Marlo shared how he advised her to be observant, take action for things like bullying, and not just wander through life.
In terms of action, Marlo's done a lot. She reportedly raised millions for the hospital. There, she says she "always feels [her] father's presence." Danny would often visit the hospital in his time.
He left his daughter a ring which she always wears although she clearly needs nothing to keep her beloved father in mind. Danny's lessons play a central role in Marlo's life.
The words of wisdom guided her in life and in her career.
She said his greatest lesson was this:
"That I should wear blinders in life and not look at any of the other horses and just run my own race. It's being true to yourself and knowing that your destiny is something only you can figure out.
She added that if you try to be someone else, you won't get what was meant for you. Marlo is the winner of three Primetime Emmy Awards, one Daytime Emmy Award, a Grammy, and a Golden Globe.
Regarding her career, she told the Television Academy that from a young age she paid attention to his "work ethic and his love of that work." She now considers those two things highly significant for children.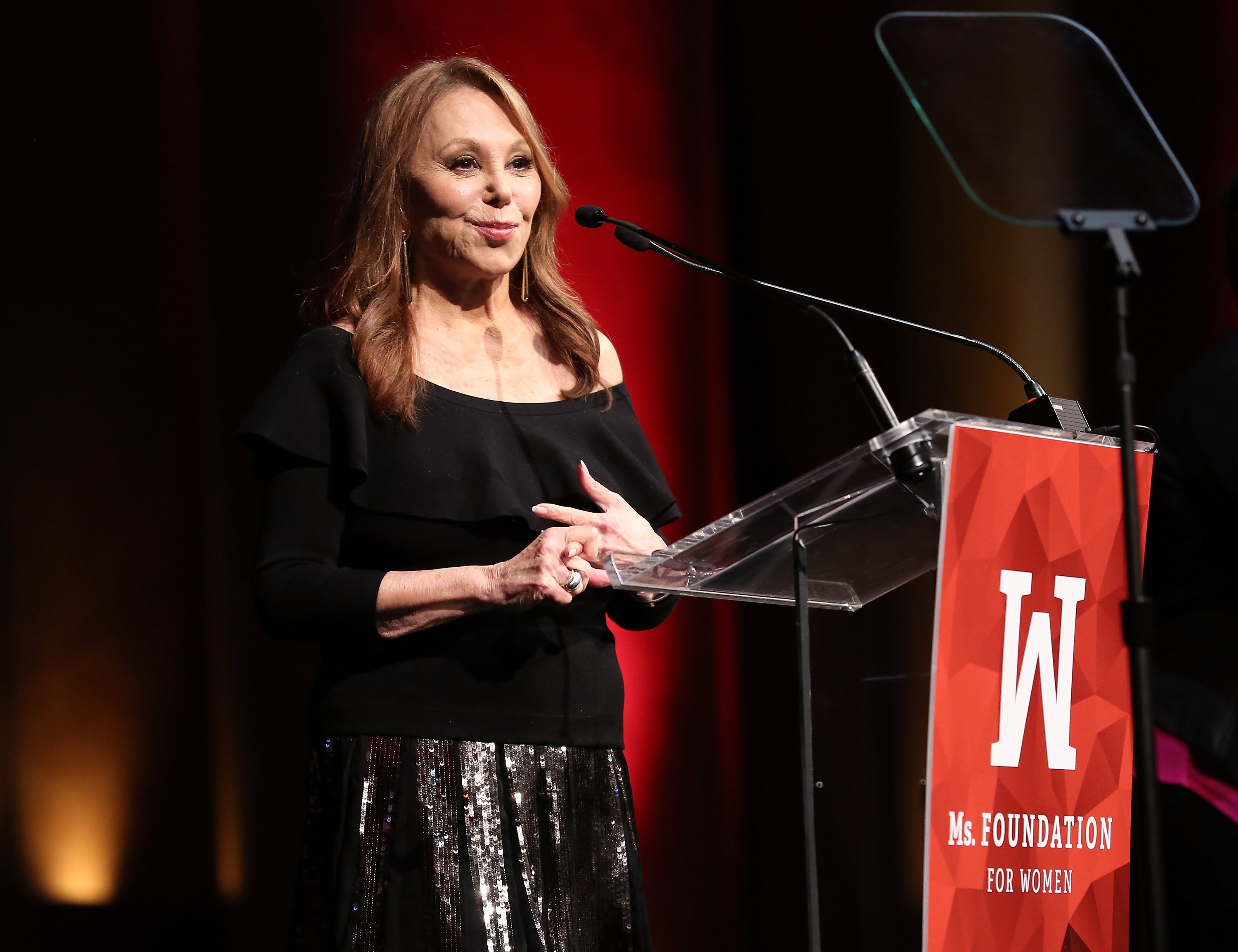 Marlo Thomas speaks at the Ms Foundation 30th Annual Gloria Awards in New York City on May 3, 2018 | Photo: Getty Images
She also learned directly from sitting in during her father's work
Marlo revealed that she would often sit in on meetings her father held at home and noticed that he made sure to stick to the truth in his stories.
Honesty is what keeps the audience on your side. Furthermore, Danny's unbridled passion for his craft and for being onstage was a joy to witness and an inspiration to Marlo.
The actress stayed close to the entertainment industry, marrying talk show mogul Phil Donahue in 1980. Donahue has also done a lot for himself and has supported his wife with St. Jude's.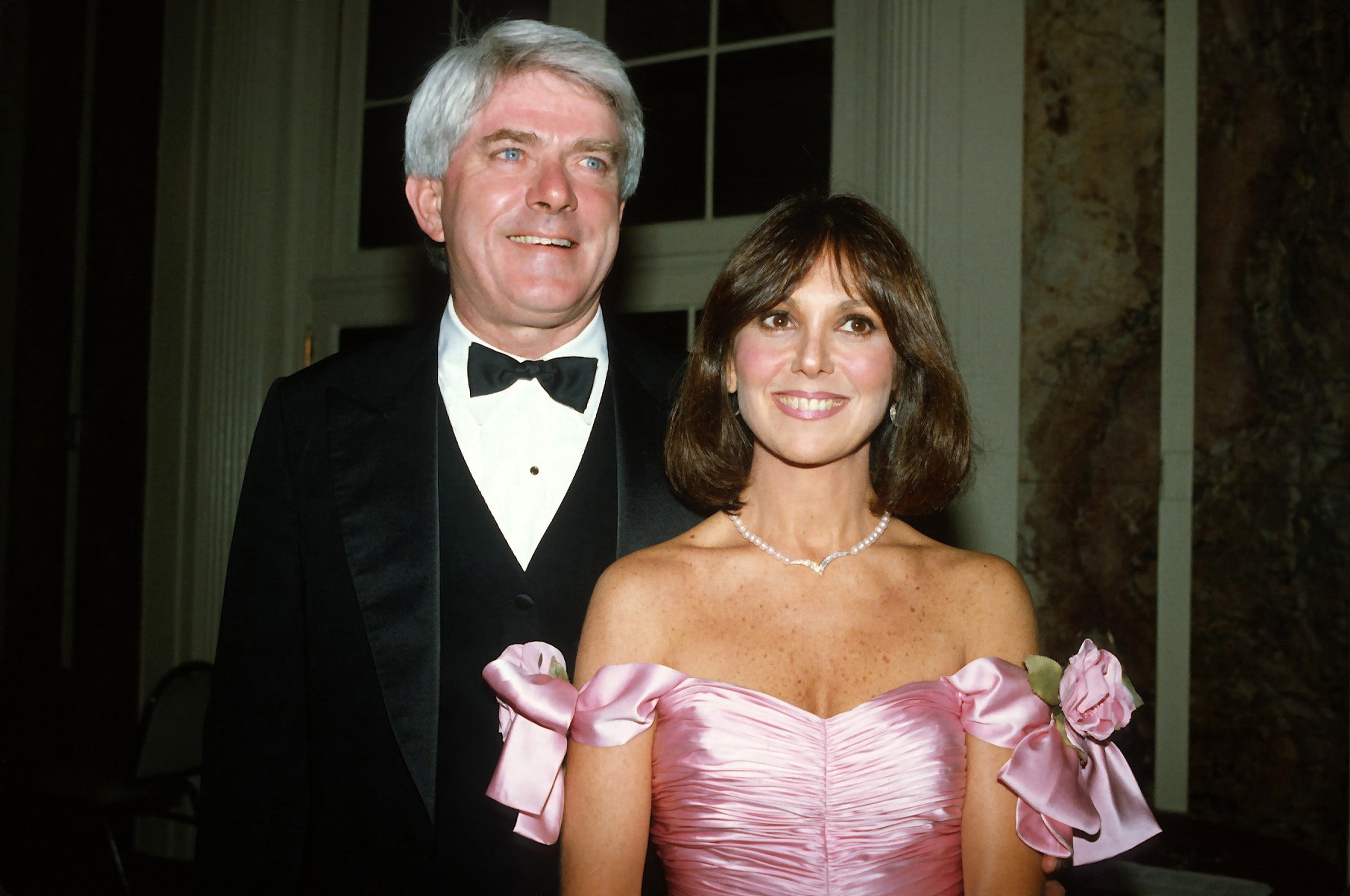 Phil Donahue and Marlo Thomas pose for a photo at Gloria Steinem's 50th birthday party in New York City on May 23, 1984 | Photo: Getty Images
She was also heavily influenced by her late mother
Sadly, Marlo's mother Rose passed away in 2000, but she also left her mark on her daughter. Rose sacrificed her music career to become a single mother to her children.
From this, Marlo learned humility, sacrifice, and the importance of family. She and her husband have been married nearly 40 years now. Marlo has no biological children but has five stepchildren.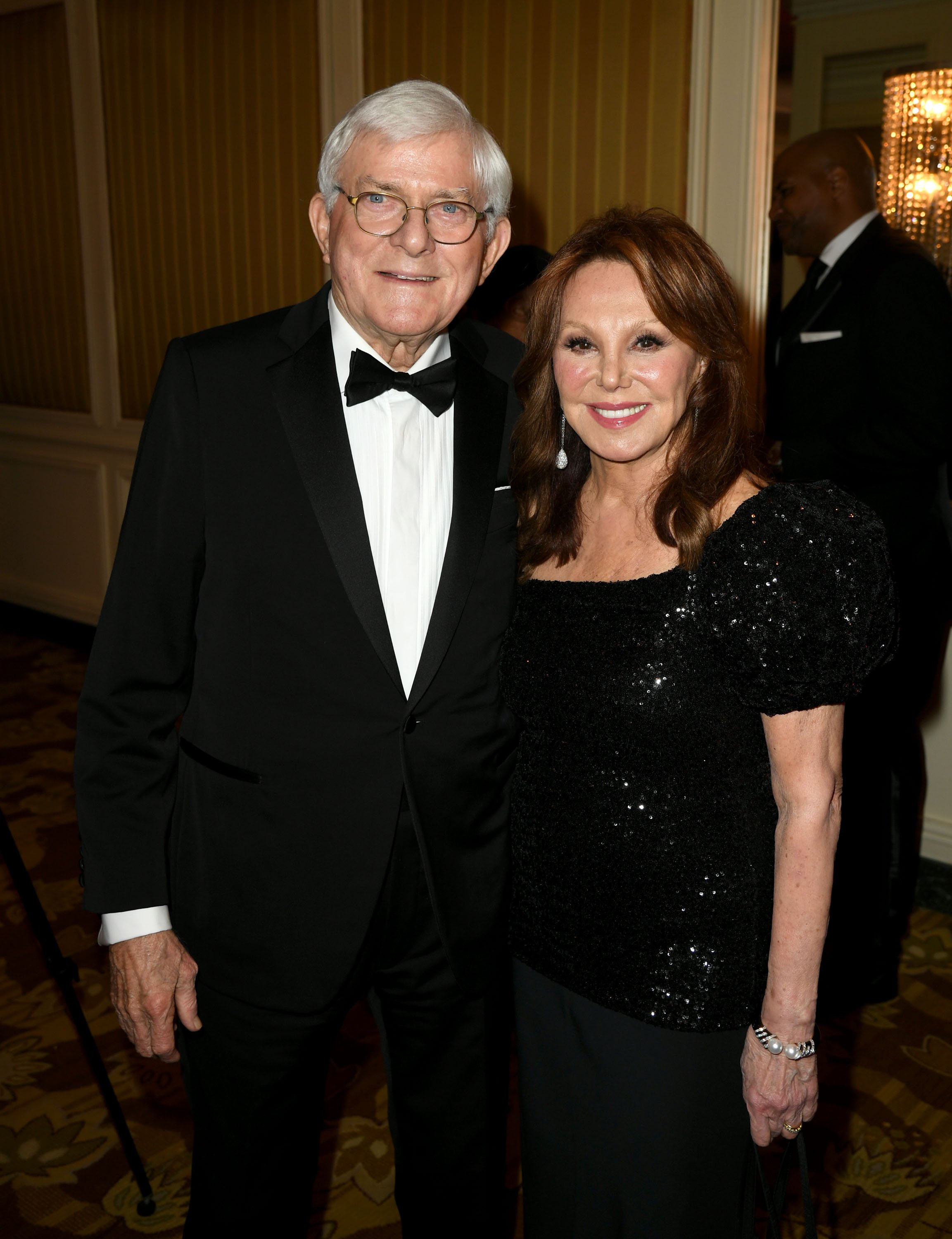 Phil Donahue and Marlos Thomas attend the American Icon Awards in Beverly Hills, California on May 19, 2019 | Photo: Getty Images
Finally, Marlo learned from her paternal grandmother Margaret Taouk, a Lebanon immigrant who taught her "to be simple, pure, kind, and loving to people." Surely, we can all follow all these words of advice.
Please fill in your e-mail so we can share with you our top stories!