T-Boz from TLC Breaks down in Tears as She Talks about Adopting Son Chance on Fox Soul's 'On the 7 with Dr Sean'
T-Boz opened up about her torment over people's nosiness about her son's adoption. "The press wouldn't leave me alone," she said in tears. 
It took a long while for TLC singer T-Boz to have another child. Her older daughter, Chase Anela Rolison was 16 by the time she welcomed her son, Chance, now four.
But T-Boz didn't carry and deliver Chance. He is her adopted son. Many judged her for this decision. This is why she teared up recently recalling that painful episode in her life.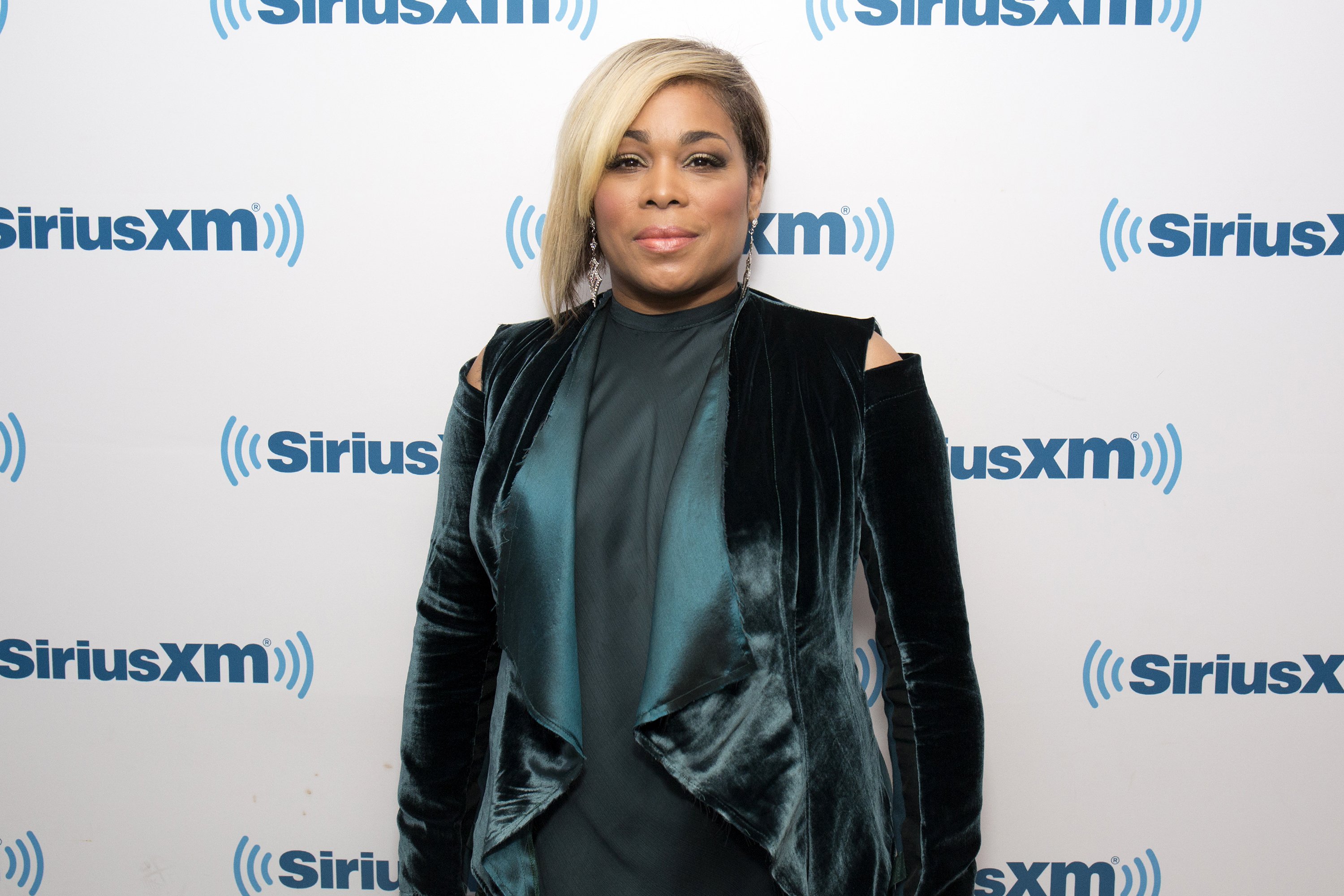 HER PAINFUL ADOPTION STORY
Back in 2017, T-Boz, real name Tionne Watkins, opened up to People about the story of how she wound up adopting her son. Having been diagnosed with sickle cell-disease ( a form of blood disorder) in her youth, the singer knew her chances to get pregnant were slim. But she had Chase in 2000 and that was a blessing. 
For years she wanted to expand her family but when pregnancy didn't knock on her door the second time, she considered adopting. She detailed in her book, "A Sick Life" the emotional journey she went through because of the disappointment she faced the first time around. 
A woman from her hometown, Des Moines, Iowa who wanted to place her child for adoption made arrangements with T-Boz. However, the woman changed her mind. She stood T-Boz up at the lawyer's office.
But in 2015, that same woman got pregnant again and this time promised the child would be T-Boz's. She made good on that promise. At the time T-Boz welcomed Chance, she was being treated for a brain tumor so it was happy news for her. 
"I told [the public he was adopted] because the press wouldn't leave me alone."
WHY SHE TEARED UP
But the happiness would soon be clouded by other people who criticized her decision to adopt. As much as T-Boz wanted to keep her son's adoption a secret because she treated him like her own, people's nosiness prompted her to divulge the information to the public.
T-Boz revealed this when when she recently sat down with Dr. Sean of "On the 7." She cried speaking about her frustration over why people couldn't just let things be.
"That boy is my son," she insisted.  "I know that's my son, and he's meant to be my son. I told [the public he was adopted] because the press wouldn't leave me alone."
T-Boz added that social media was unkind labeling her son adopted when it isn't necessary. 
"Do you say, 'That's my C-section daughter'? Do you say, 'That's my vaginal canal son'?" she questioned. "No, you don't. That's my [expletive] son."
Regardless of this pain she carried, T-Boz has no doubt she loves Chance. The world can talk all they want but that's not going to change. 
Kudos to this strong mom who loves unconditionally.