Porsha Williams from RHOA Proves Daughter Pilar Jhena Is Her Twin as She Shares Childhood Photo of Herself
Porsha Williams from "Real Housewives Of Atlanta" proved that her daughter Pilar Jhena is her twin as she shared a throwback snap from her childhood to her fans. 
Williams took to Instagram last week to show off an adorable childhood picture of herself to her fans. The actress looks absolutely adorable as an infant just about the age of her daughter PJ. 
The "RHOA" star also took this post as an opportunity to prove to her fans that her daughter looks more like her than her husband, Dennis McKinley.
FANS AGREE WITH PORSHA
In response to the actress's cute vintage picture, the fans had no other choice but to adhere to Williams' claim and admit their folly in the comments section.
Later when McKinley got a hold of the picture, even he could not resist putting the mother and daughter on a side by side comparison as he posted a collage on his Instagram page.
"PJ looks like her momma, I'll give my wife some credit today," admitted the former NFL player in the captions. His fans agreed with him in the comment section. 
YOUNG PJ'S EARLY DAYS
Pilar was born earlier this year on March 22, and both the parents have been over the moon with the newest addition to their family.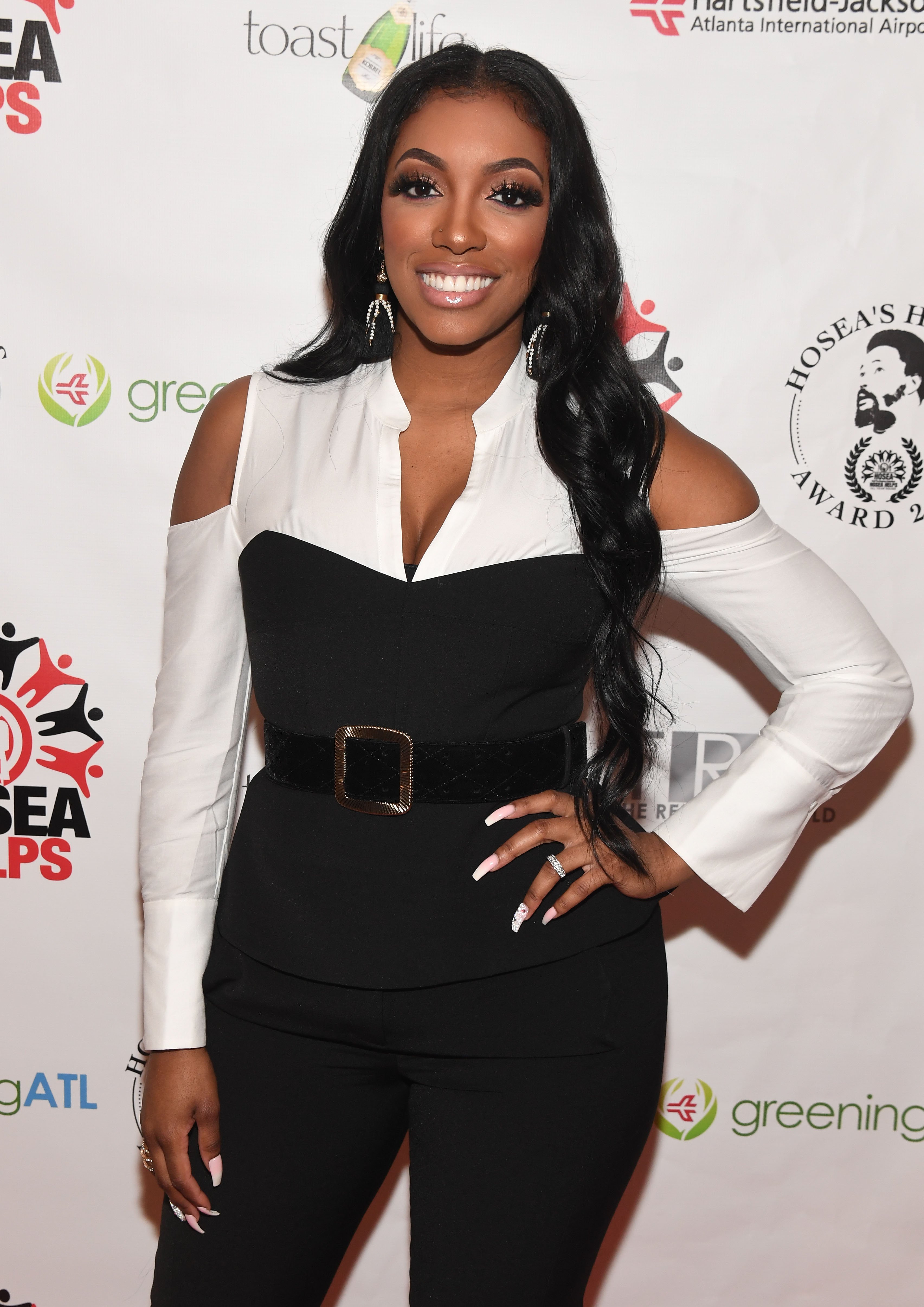 To welcome their child, the couple even created a customized nursery equivalent to a luxury lounge equipped with oversized stuffed animals and toys for their little angel. 
The nursery even features a separate section called "the little milk bar" where the toddler can get milk drunk. And to top it all off, the room has huge metallic angel wings that give the room a more sophisticated feel. 
A ROUGH PATCH
The celebrity couple did hit a rough patch in their relationship during their pregnancy. Things got pretty bad between them, especially after the NFL star confessed to infidelity. 
McKinley admitted to the couple having a rough pregnancy all the way from the beginning till the end, and when interrogated further about why he cheated by Dr. Sherry Blake during a counseling session, he opened up about why he did it.
"[Intercourse] during pregnancy, it's nothing what a man wants to do … and after PJ got here, postpartum was very real. We cried together like every night. That's not a good enough why, but that's the why."
Thankfully, the couple has found their way back and rekindled their romance after therapy helped them through a dark time.
In a "Dish Nation" exclusive, Williams even announced that the couple is now ready for baby number two.