Cardi B Gave Husband Offset $500K in Cash on His Birthday but Some Fans Were Not Impressed
Cardi B recently celebrated her hubby as he turned a year older. The star rapper gifted her spouse a whopping sum of $500,000, but some fans frowned at the gesture.
"Bodak Yellow" crooner, Cardi B, showered a large sum of money on her boo as she congratulated him on his 28th birthday.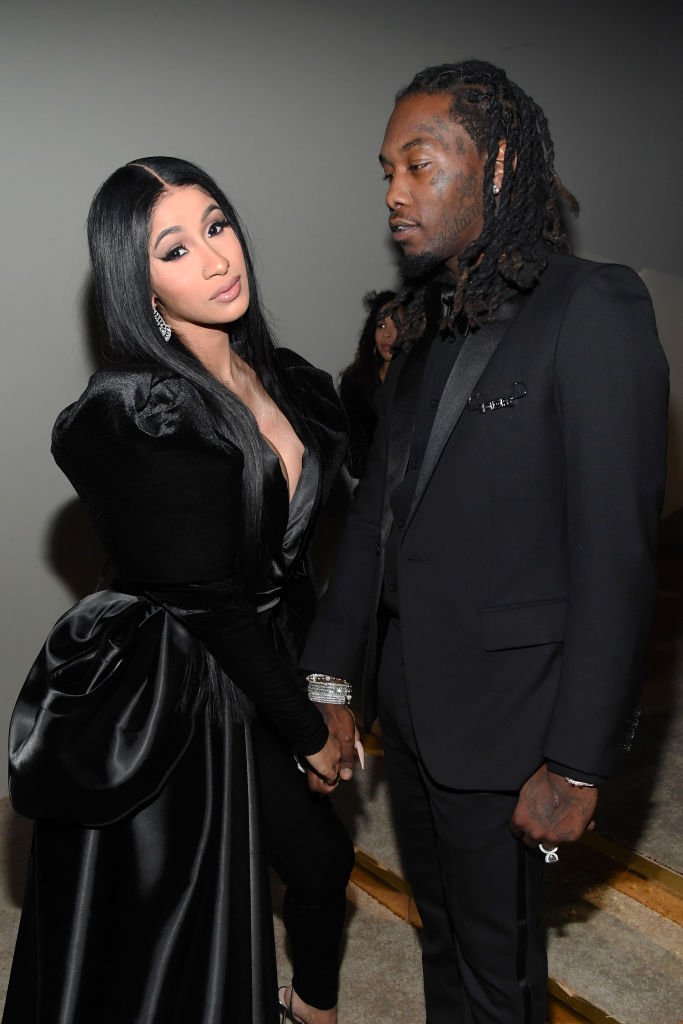 Taking to Instagram, the mom of one shared a video where she was addressing the celebrant after a day of fun.
Being behind the camera, Cardi made it known that there was nothing special she could do when it comes to material things as the Migos member already had cars, houses, shoes and according to her "everything."
Pointing to a refrigerator, the "Money" singer urged her hubby to take a look into it as the camera moved closer to show stacks of dollars laid out in the fridge and Offset made a grab for the cash in surprise. 
However, fans were nothing next to impressed as they condemned the act. In the comment session, some fans tagged the gesture inappropriate as they made their opinion known.
An unhappy follower made it known that she had not been able to get Christmas presents for her grandkids.

A concerned fan thought that such a large amount could be channeled into charity.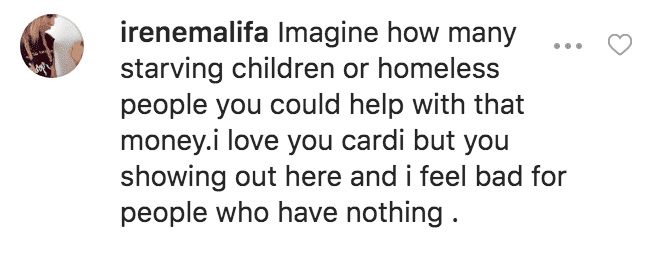 According to DAILYMAIL, before the rapper presented her birthday present to her fellow rapper partner, the two enjoyed a lavish night at a strip club.
At the event, Cardi and Offset had a swell time as they sprayed cash and vibed to their music, which was played at the club.
Also, the couple had fun spraying strippers while the ladies danced for them.
The lavish party, which was televised on Cardi's Instagram stories, also included a display showing lots of cash strewn about inside the club. 
BILLBOARD reports that while cardi presented the luxurious present to her lover, she playfully informed the "Stir Fry" crooner that she wouldn't be giving him any Christmas presents. She joked saying:
"Happy birthday, and don't expect no Christmas gift from me. Ain't no Christmas gift. Only for the kids."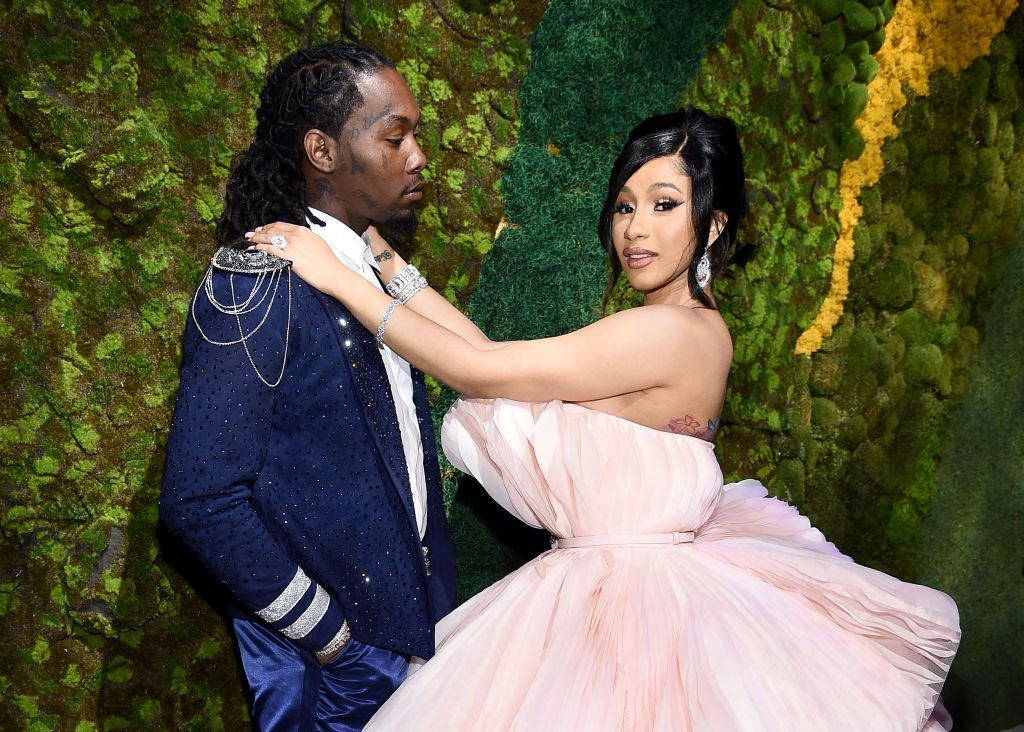 BILLBOARD further gathers that Cardi, who recently broke the record to become the first rapper on the cover of American Vogue," told the fashion magazine that she and her hubby were trying to work on the issues of infidelity in their marriage. According to Cardi B, monogamy is the only option.