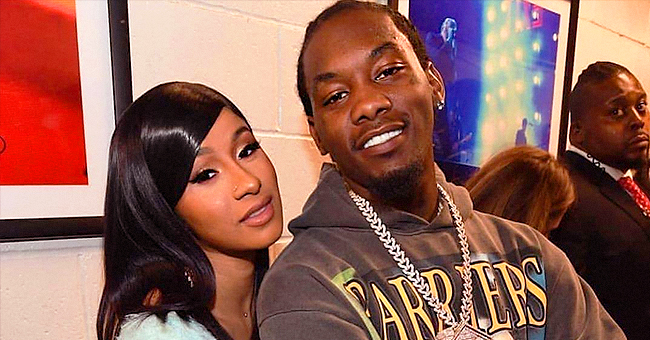 Instagram/iamcardib
Cardi B's Daughter Kulture Stole Spotlight as She Hit the Stage during Mom & Dad's Performance of 'Clout'
Cardi B and her man, Offset, perform their latest hit with little Kulture along for the excellent ride. Watch the adorable clip below!
Earlier this week, Cardi B and Offset welcomed a VIP guest alongside them for their performance. It was their little girl, Kulture!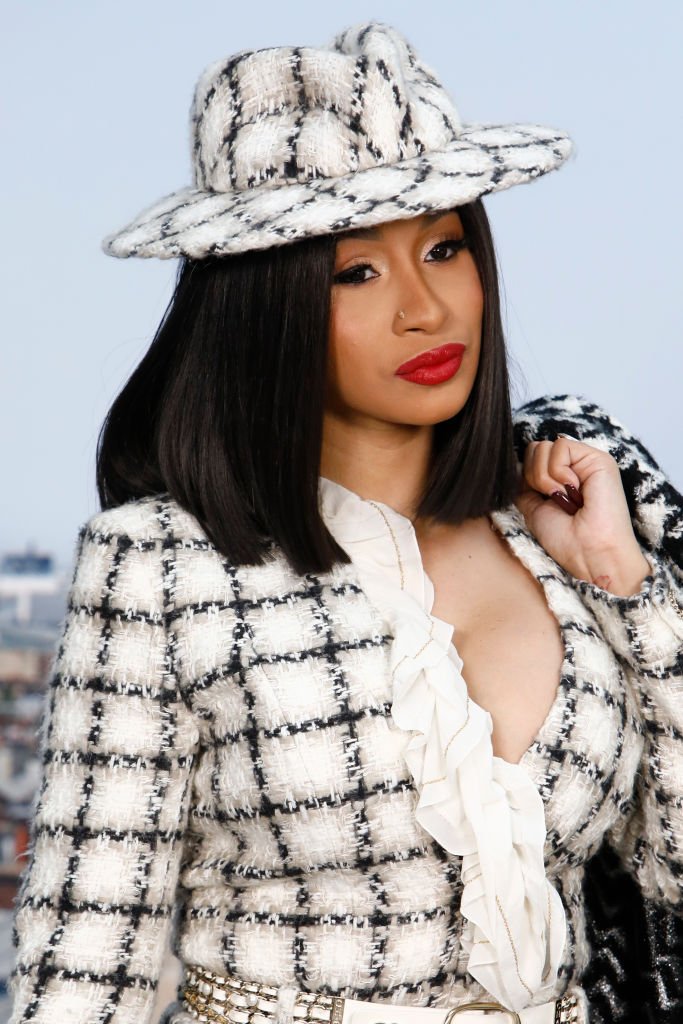 Cardi B attends the Chanel Womenswear Spring/Summer 2020 show as part of Paris Fashion Week | Photo: Getty Images
The trio was on stage together in New York City. The power couple put their 15-month-old daughter on the spotlight, People reports.
The 27-year-old mother carried Kulture in her arms as she stepped out to perform her verse on the couple's hit song, "Clout." It seemed like the family's color code for the function was grey because they were all wearing grey outfits.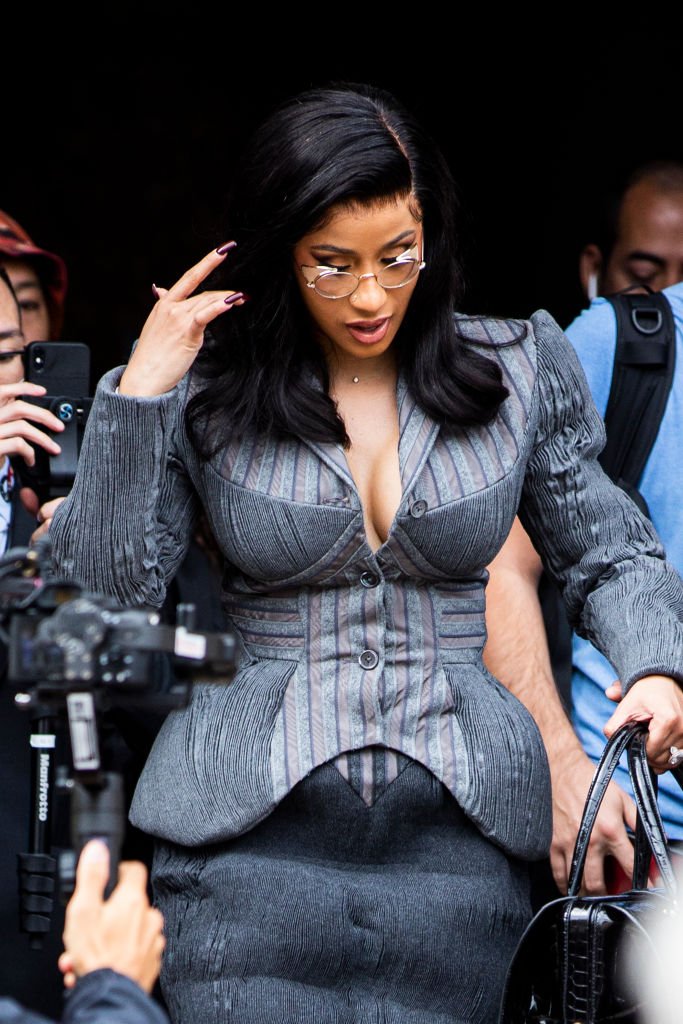 Cardi B, wearing a grey decorated blazer, is seen outside the Thom Browne show during Paris Fashion Week - Womenswear Spring Summer 2020 | Photo: GEtty Images
Cardi wore a body-hug grey ensemble, while Kulture spotted similar-coloured sweats like her dad. Also, she adorned a pair of multi-coloured sneakers and a bright red bow on her hair.
Kulture sat comfortably on her mother's waist while she watched her celebrity parents perform their song, with a pacifier in her mouth, as narrated by Bckonline.
Billboard posted a clip of the performance on their Instagram with a caption that read:
"Offset brought out #CardiB and baby Kulture for "Clout" during his #BBHHLive set ? Check out more highlights from the performance at the link in bio."
We can't blame Cardi for not wanting to miss out any more moments with her child, even to the extent of performing with her on stage.
In July, the "Press" rapper enjoyed a rendezvous with her fans while her sister, Hennessy, babysat Kulture, as revealed by Metro.
She explained a significant incident that occurred between the three ladies when she got a FaceTime call from Hennessy. Cardi goes:
'I'm doing a meet and greet, right? And Hennessy calls me with Kulture, and I'm like, "I'm doing a meet and greet right now, I'ma call you guys right back"'
She instructed Offset to call Hennessy instead because she was held up at work.
By doing this, the Migos rapper was lucky enough to see his youngest daughter made her debut steps.
She continued:
"And he calls her … he witnessed my baby's first two steps. He always witnesses the good [Expletive]. My baby started to walk already! I can't take it, I can't take it."
Please fill in your e-mail so we can share with you our top stories!