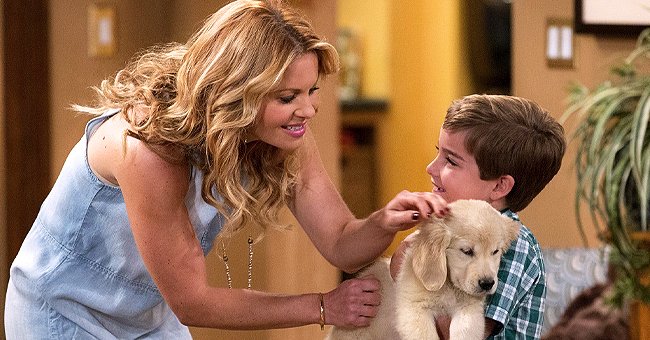 Twitter/candacecbure
Candace Cameron Bure Pays Touching Tribute to 'Fuller House' Dog Cosmo after His Recent Death
"Fuller House" star, Candace Cameron Bure bid the beloved television family's dog, Cosmo, an endearing farewell after he unexpectedly died on Monday.
Cosmo grew up on the set of "Fuller House," and the television show announced the sad news via social media on Monday. Knowing there will never be another Cosmo, the show shared that they will "miss him forever."
A PART OF THE FAMILY
The first half of the show's final season debuted only days ago, and the beloved golden retriever joined the "Fuller House" family as a puppy during the series premiere in 2016.
Shortly after the news broke, Candace Cameron Bure took to social media with a touching tribute to their beloved family pet. Alongside three collaged picture memories of Cosmo, Candace wrote:
"Our sweet boy Cosmo is now running around in doggie heaven. I imagine he's playing with Comet right now. Cosmo has been in Fuller House since the start and we are heartbroken that he passed away during surgery complications. You'll be so missed love bug."
IT RUNS IN THE FAMILY
When the original "Full House" aired for eight seasons from 1987 until 1995, they had a family dog named Comet. He was a movie star in human terms, and with the real name of Buddy, the dog also starred in the "Air Bud" franchise.
During the "Fuller House" premiere, it came out that Steve Hale (Scott Weigner) had adopted a puppy sired by Comet called Comet Jr. Jr., who, in turn, had a litter of puppies. One of those puppies became their much-loved family dog, Cosmo.
Just like Comet, Cosmo, who turned 4 in May, also did the rounds on other television shows, including "The Middle" and "Suits." He appeared in photo shoots for Jeep and Nautica, and Cosmo's light also shined bright in commercials for Skechers, Beggin's Strips, Chewy.com, and Dietz & Watson.
ANOTHER CO-STAR REACTS
"Fuller House" co-star Jodie Sweetin also felt heartbroken by the news and asked Cosmo to say hello to Comet for her, as a part of her touching tribute.
"As you may have heard, our beloved Cosmo has passed away. He had gone in for surgery and suffered complications. Our little Cosmo was always such a good boy, and our hearts are (broken)," Jodie wrote.
Jodie Sweetin got her big break as an actress when she landed the role of Stephanie Tanner in the original "Full House," and she reprised the role again in "Fuller House."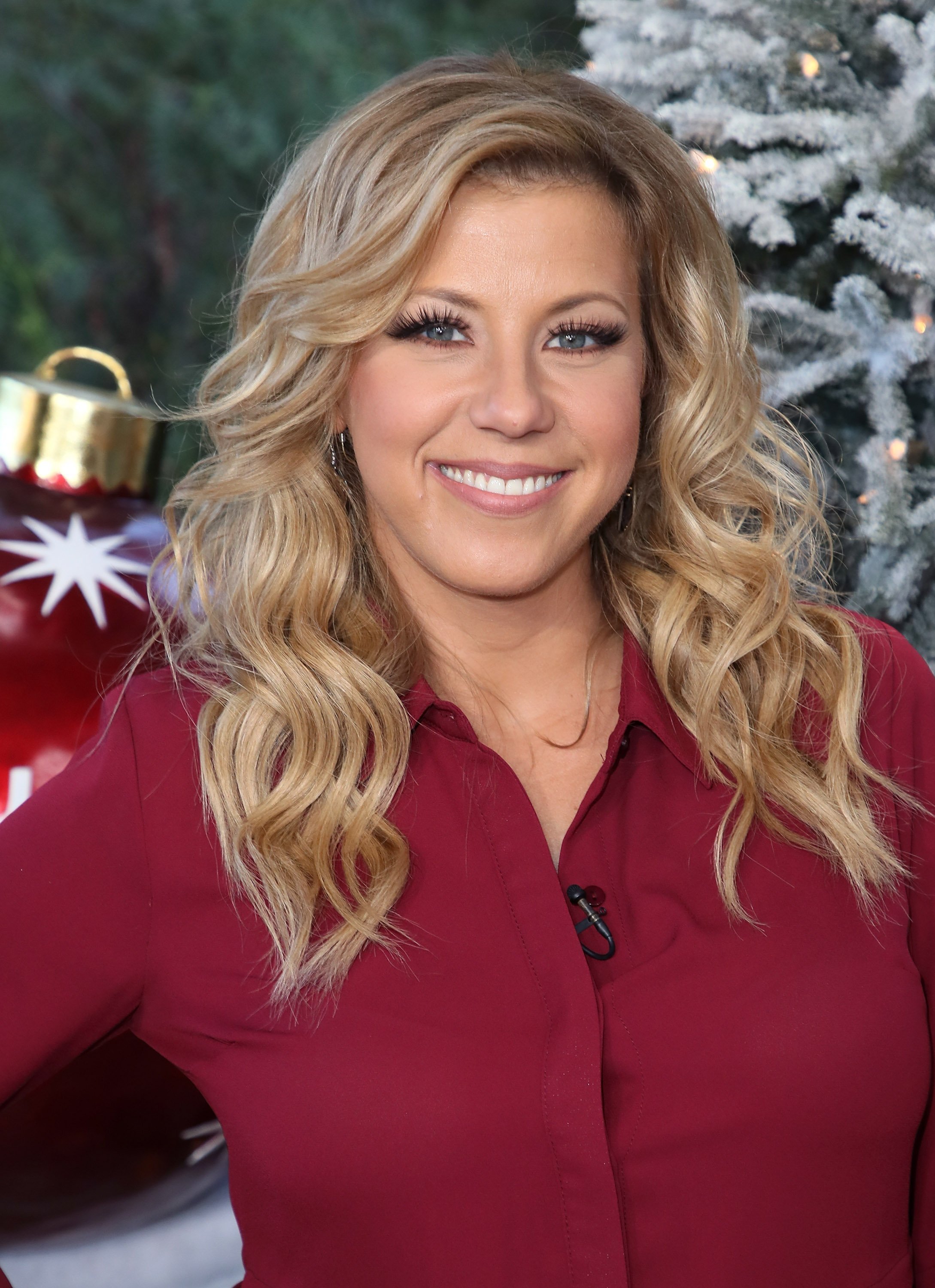 Jodie Sweetin visits Hallmark's "Home & Family" at Universal Studios Hollywood on November 21, 2017, in Universal City, California. | Source: Getty Images.
Having had to say goodbye to both Comet and Cosmo, Jodie also faced some personal issues in the form of addiction in the years in between and tumultuous love life.
But she turned her life around and since welcomed two young daughters, Zoe and Beatrix, from two separate relationships.
Please fill in your e-mail so we can share with you our top stories!