Kim Kardashian of KUWTK Fame Shares Photos from Son Saint's Dinosaur-Themed 4th Birthday Party
Kim Kardashian West and her husband Kanye West threw the ultimate dinosaur-themed party for son Saint West's birthday, and the proud mom finally shared pictures with fans.
On Tuesday, Kim Kardashian West gave fans an inside look at her son's fourth birthday bash, which was held earlier this month. Saint's birthday falls on the fifth.
Back then, Kim shared a short clip of her firstborn son grinning with a dinosaur mask on his head. It's only now we know the full extent she went to to make the prehistoric animals come to life. The post is found below.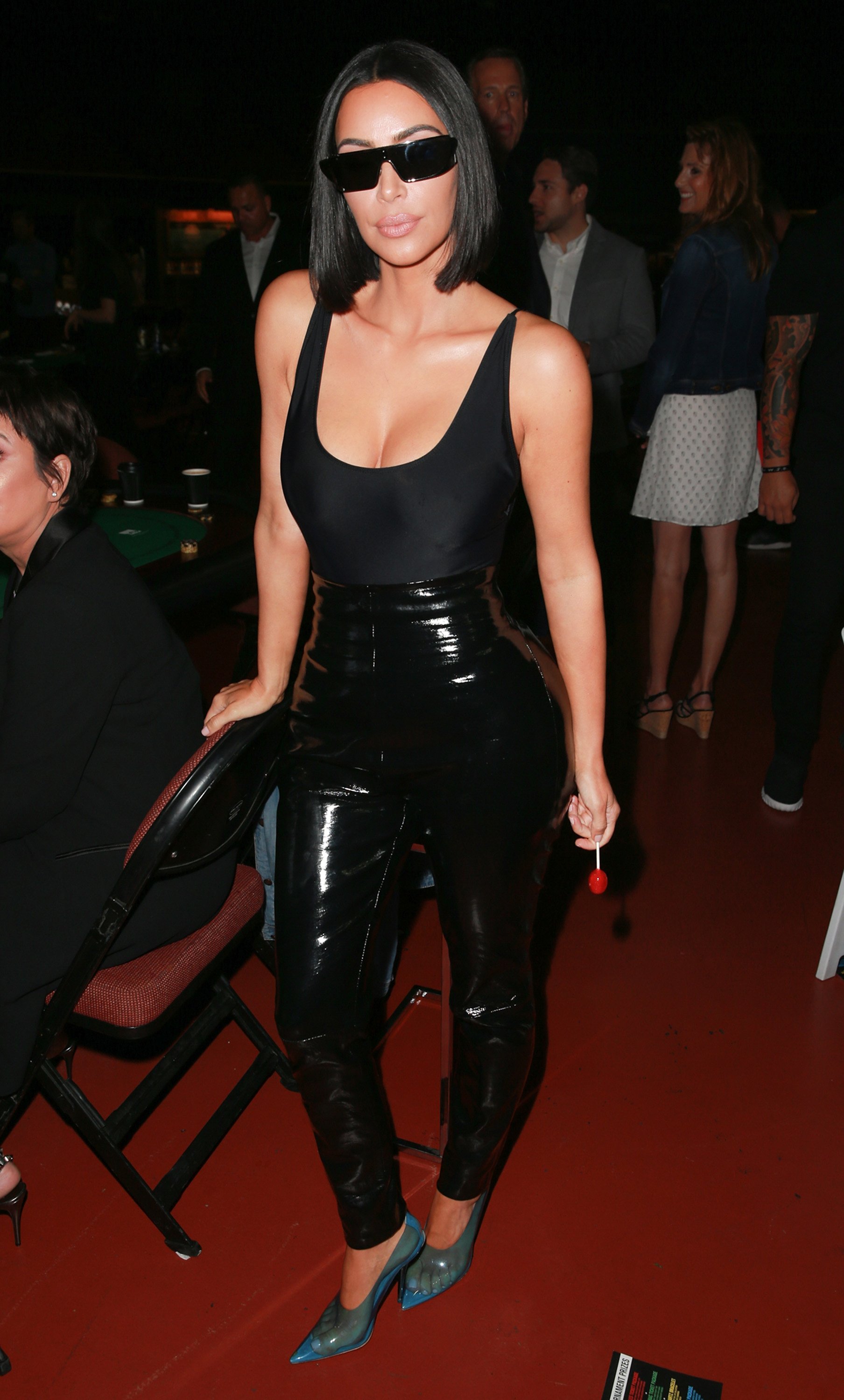 Saint was having a ball
Kim maxed out on the slideshow, sharing 10 photos of the party. The first was an adorable shot of her as she bent down next to Saint. Both raised their hands as if to roar. 
In another shot, we saw Saint smiling from ear to ear with some paint on the upper part of his face. Another picture showed dad Kanye with two young boys making dinosaur poses.
The spectacular setup
Behind them, at least three red statues of the extinct creatures stood in some shrubbery. Another picture showed Saint standing in some smoky haze as he walked through forest-like trees. 
Saint's sister North appeared in the next picture, which featured a sand-filled play area. She held onto a shovel while two silver buckets lay on the ground behind her.
Kanye dresses the part
Kanye appeared in another photo appearing to hold Chicago West, one. The rapper wore an animal-print sweater as he smiled down at the little one. 
Other pictures showed more of the elaborate decor that was used for the bash. "Kanye and I threw Saint the coolest dinosaur party for his 4th birthday!!!" wrote Kim in the caption.
Khloe comments on party pics
She also assured fans that Saint had lots of fun. Sister Khloe commented, "This was the best," in the comment section. The 35-year-old is a mother to one daughter, True. 
Back in early December, Kim and her mother Kris Jenner shared touching messages to Instagram as they honored Saint on his actual birthday.
Saint is the sweetest son
In Kim's snap, Saint wore a patterned light pink shirt and a chain with a cross around his neck. He smiled brightly into the camera and had his brown, curly hair let loose. 
The reality star showered love on her first son in the caption, talking about his smile and his curls. She further let her followers know that Saint calls her his "sweet sweet sweet sweet Momma."
Kris Jenner celebrates Saint 
Kris Jenner also took to the social media platform to express her shock that Saint was already four years old. She then maxed out on her slideshow by sharing several photos of her grandson. 
Last year, Saint got a Tarzan-themed birthday bash which he shared with cousin Reign Aston Disick, Kourtney's son. It just seems to get better every year for these lucky kids.