Julia Roberts Can't Choose Whom She'd Rather Be Stranded on Island with between Brad Pitt, Tom Hanks & George Clooney
During the "Burning Questions" segment on the "Ellen DeGeneres Show," Julia Roberts revealed who she would choose to be stranded on an island with among some of her former A-list co-stars.
Julia Roberts has starred alongside some of Hollywood's most talented, and let's not forget good looking actors. So it was only natural for Ellen DeGeneres to include her co-stars during a session of "Burning Questions."
DeGeneres asked the "Pretty Woman" star who she would like to be stranded on an island with if she had to pick between Brad Pitt, Tom Hanks, and George Clooney.
The line-up of all her favorite co-stars was too difficult to choose from, so she went for all three. She defended her answer to DeGeneres and said each man would bring something different to the situation, she explained:
"[Hanks] 'has done it,' while Pitt would bring 'more of just an element of companionship and optimism.' [Clooney] well, you would just laugh and get super-sunburned and just laugh and die."
Roberts may have found strong companionship with her former co-stars over the years. However, her relationship with her husband has not been as fulfilling for the Oscar winner.
According to US Weekly, since her marriage to Daniel Moder in 2002, their union has been plagued with rumors of infidelity, divorce, fighting, and even living separate lives.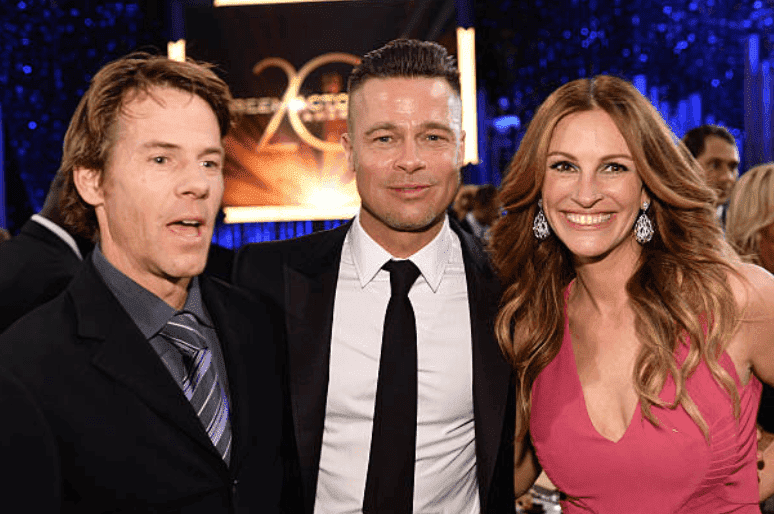 The couple has three children together, and despite the rumors about their marriage troubles, a source denies the allegations and
revealed:
"They've had their share of ups and downs. Julia's an extremely fiery character. Danny is a laid-back guy. [They] love each other enormously and respect each other's boundaries."
The source says the couple have been together a long time and don't intend on walking away from their marriage.
It is revealed that they share a tight bond and enjoy spending time with their children and traveling around the world as a family.
During one of her trips across the country, Roberts went out to support Michelle Obama in Vietnam as a guest speaker for the Obama Foundation's Global Girl's Alliance.
Roberts told PEOPLE, she had never been involved in issues to do with promoting girl's education. She said some of the stories she heard from the girls about the obstacles they faced left her in tears.