Eric Nies, Becky Blasband & the Rest of 'The Real World' Cast Then and Now
"The Real World" debuted in 1992 and featured seven artists who were strangers turned close friends in front of national television.
The show "The Real World" made history by showcasing the real lives of people who are put together under one roof to uncover their personalities.
While the seven strangers turned out to be close friends, they occasionally shared disputes and heated arguments in what uncovers to be the real world.
After the reality show came to a close, the cast members found themselves more famous than ever. Here's a look at the seven artists who made history in the first reality television.
HEATHER GARDNER
Among those who joined the series was Heather Gardner, a rapper who goes by the name Heather B. among her peers. 
Her personality of being outspoken unfolded in "The Real World," although she never took things personally while filming. Garner told People magazine:
"I told myself, 'I am not going to get caught up, I'm not speaking to anyone, I will just be me and get my money.'"
After the show, Gardner gained success in film and hip hop in the show "All Glocks Down" and in hosting "Sway in the Morning."
She also has her own YouTube show, "The Happy Hour with Heather B.," which became famous on the internet.
ERIC NIES
Model Eric Nies became the show's heartthrob for his good-looking face and six-pack that always appeared on television.
He was so popular among women that MTV made a contract for him to host the dance show "The Grind," shortly after the reality show came to an end.
However, his days in front of the camera didn't last long as he became a wellness facilitator and host of wellness retreats.
It didn't take long for the fitness enthusiast to settle down with his wife and kids, whom he remains in love with.
BECKY BLASBAND
Becky Blasband made headlines after having a romantic affair with one of the show's directors, which eventually got him fired.
She initially wanted to become a musician, although her open mic debut was a complete flop. She recalled:
"I was put up to doing that show and the next thing I know, it happened. I wasn't ready to do it, and I was very uncomfortable, and I felt exploited. I didn't want to be exposed to the public as somebody who thought they were ready when they weren't."
NORMAN KORPI
"The Real World" brought much fame to Norman Korpi as he was openly gay throughout the show – a time where the LGBT movement has not commenced toward its success. He shared:
"All of a sudden on TV is this average, dorky kind of person who was gay – not the stereotype. People were refreshed." 
Bringing the @mtv real world crew for a great cause. @normankorpi @laurelstucky @mtvpuck #30daysofteal #COCCnow pic.twitter.com/mibrcsLsse

— Rachel Campos-Duffy (@RCamposDuffy) September 29, 2015
After the show, Korpi created Gay Entertainment Television before directing his first film, "The Wedding Video." He eventually became an entrepreneur and inventor with much success.
KEVIN POWELL
Among the other cast members, Kevin Powell was quick to speak and get into an argument over issues, which isn't surprising as he was an activist who fought for what was right. He admitted:
"I had a chip on my shoulder being in that space with someone who was gay, and with women made me see how human they were. I had to start working on some of my own issues."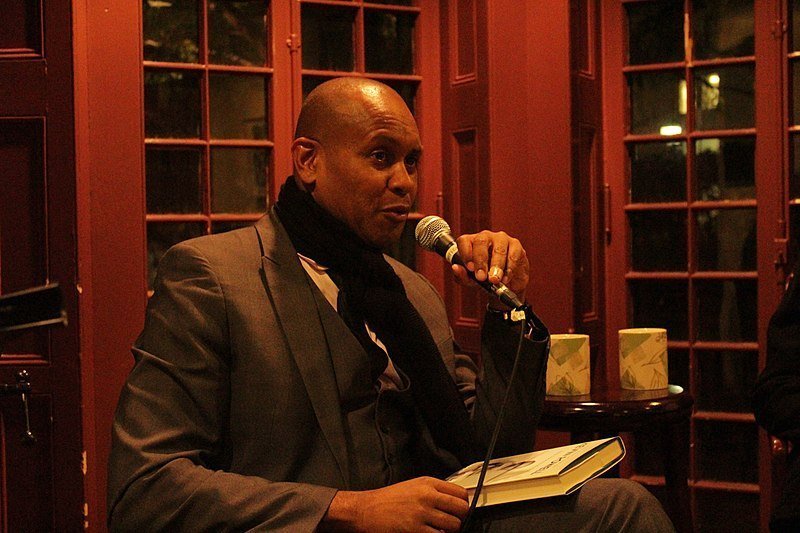 He has since discovered much about himself and published over a dozen books, including "The Education of Kevin Powell: A Boy's Journey into Manhood."
ANDRE COMEAU
Andre Comeau joined the show to gain exposure for his band and musical career. However, he soon realized that he chose the wrong place to promote a band. He said:
"They were teenyboppers who bought our album and then threw it away as soon as the next flavor of the month came along."
Although his first band broke up, Comeau continued making music with his new band River Rouge, which has influenced the musician a lot.
JULIE GENTRY
Julie Gentry came into the show, thinking she would be able to have paid rent while pursuing a career in dance.
Being in the show taught her a lot, including the fact that the producers wanted her to be the odd woman somewhat out, which she never got mad about.