Carrie Underwood Talks about Frustration She Felt after Her Body Took Longer to Recover Following 2nd Son's Birth
Always striving towards the best version of herself, Carrie Underwood shared the difficulties she faced in following her clothing line's "stay the path" mantra after the birth of her second son.
While attending a winter getaway promotion of her new winter CALIA activewear line in Aspen, Colorado, this month, Carrie Underwood elaborated on the pressures she felt achieving her pre-baby figure.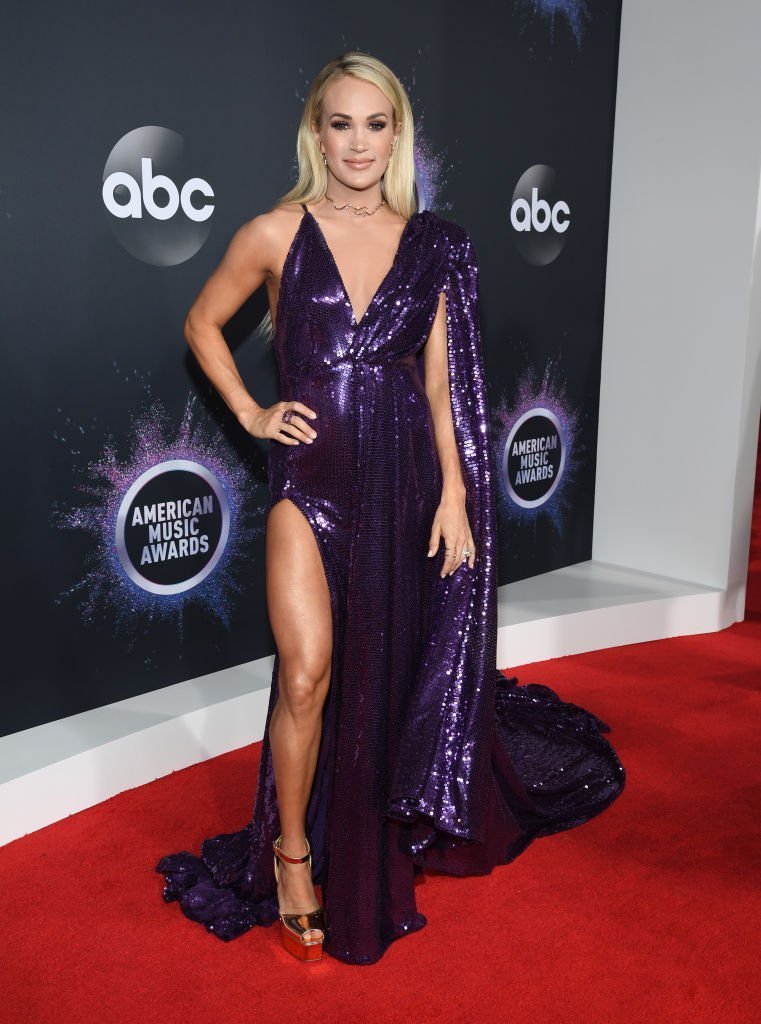 Carrie's clothing line aims at empowering women during all stages of their fitness journeys, and the singer struggled to "stay the path" when her body didn't react the same way it did after the birth of her first child, as she said:
"After having my first kid [Isaiah, 4],
 I felt like I bounced back fast. And then with Jake, it was like my body took a minute to get back to me.
 It was frustrating, because I'm like, 'Why wasn't it like the first time?'"
Seeing that she is four years older with the birth of her second child, Jacob Bryan, Carrie tries to remind herself that women are probably their own "toughest critics." The realization also helped Carrie adjust her mindset to help avoid unrealistic expectations.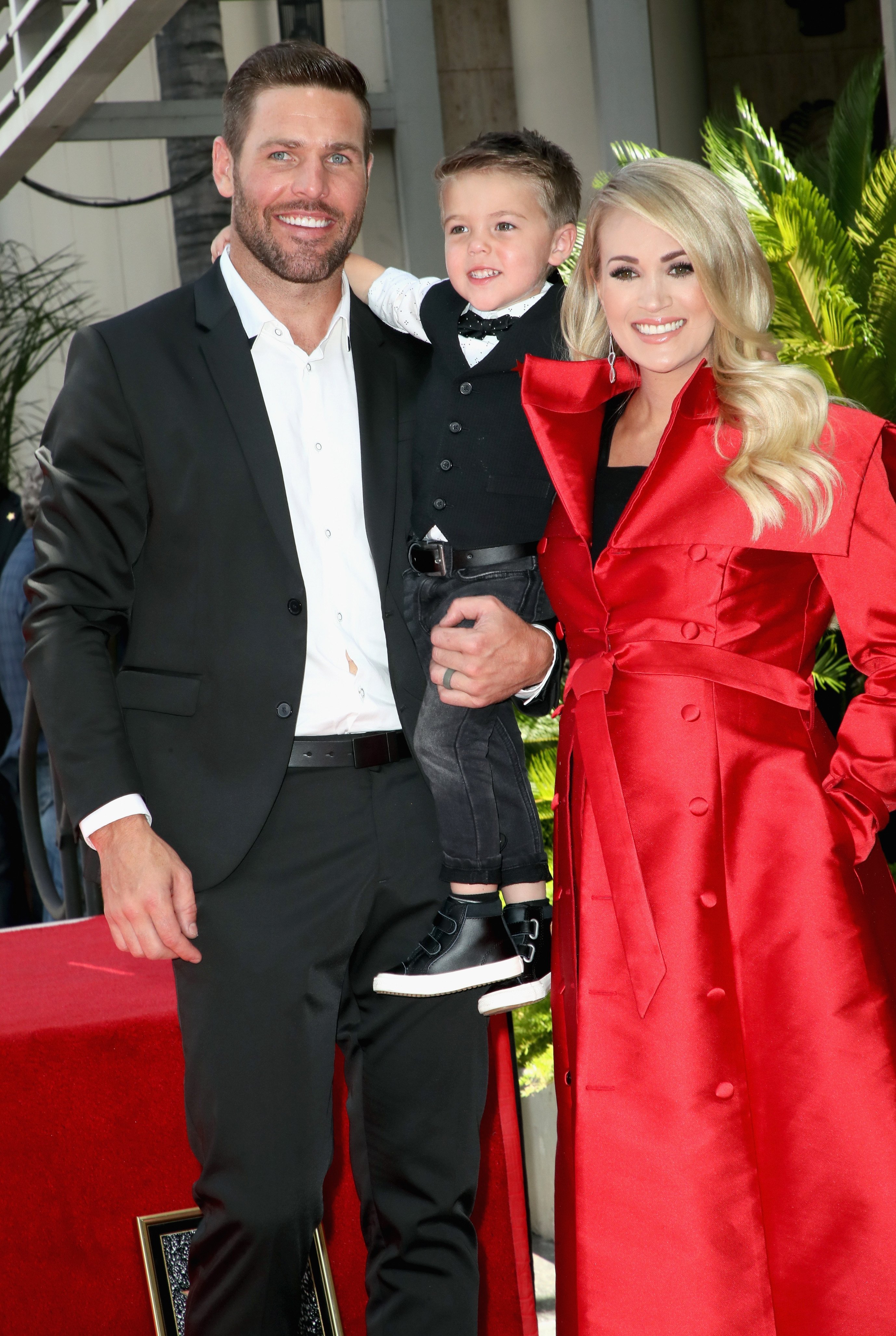 While Carrie is eager to the best version of herself in every way, she will cut herself some slack over the holidays. Eating healthy and exercise is usually a part of her daily routine. With a calorie-ridden holiday season in full swing, Carrie vows to enjoy herself within reason as she added:
"It's all about friends and family and food and parties, and indulging responsibly. And when New Year's is over, get back on the horse. It's like, 'Okay, I've had my holiday fun. Now it's time to get back on my path.'"
A few months before Jacob's birth in January, Carrie referred to exercise as her everyday therapy. She values her emotional and physical fitness and works with celebrity trainer Erin Oprea to achieve the desired results.
As a performer, Carrie also feels that she needs to be in tip-top shape to cope with the demands of being on stage. It helps her be a better performer, which in turn makes the 35-year-old feel good about herself.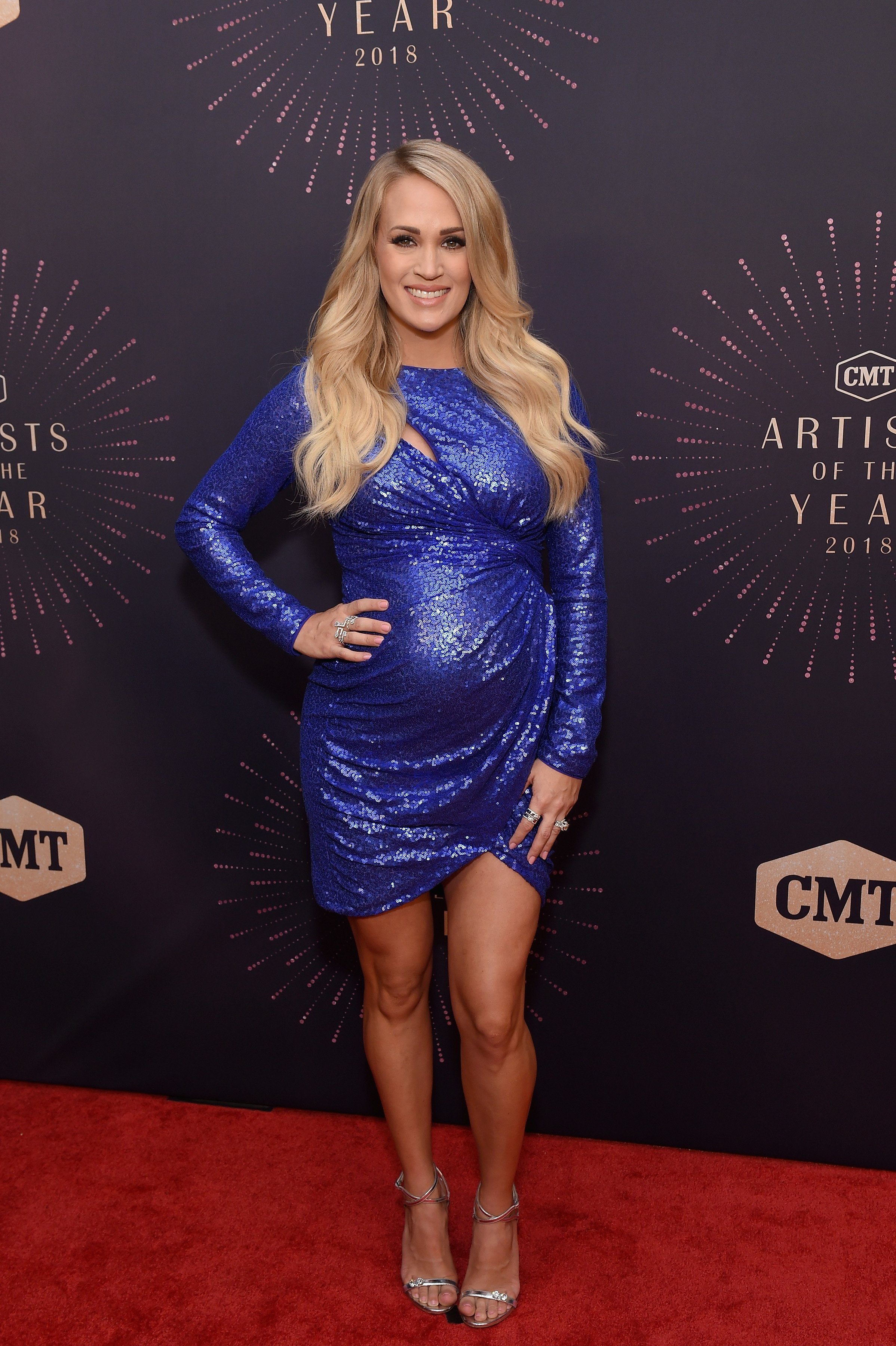 The country singer met her husband, the Ottawa Senators hockey player, Mike Fisher, through a friend, and after a period of dating, he popped the question on December 20, 2009.
Mike and Carrie's wedding followed on July 10, 2010, at the Ritz-Carlton resort on Lake Oconee, Georgia. Five years later, the couple welcomed their first son, Isaiah.
Carrie Underwood's clothing line extended to include bathing suits as well, and realizing that she always looked for activewear to help her along her path to fitness, she grabbed the opportunity with both hands when Dick's Sporting Goods approached her two years ago.
The singer first promoted her brand in 2017, when she hosted a workout in a Malibu estate wearing her new line in collaboration with and her celebrity trainer at the time, Eve Overland.