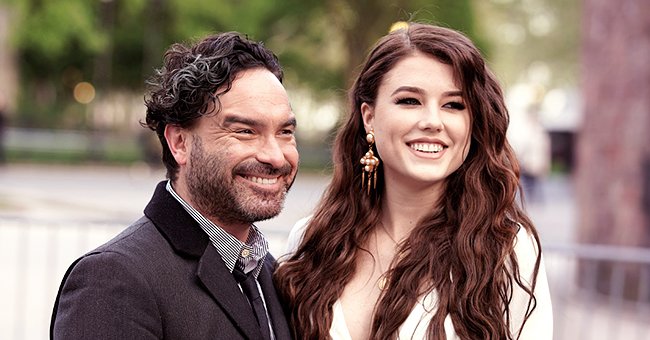 Getty images
Johnny Galecki & Girlfriend Alaina Meyer Share Photos From First Night out Since Welcoming Their Baby Boy
Johnny Galecki and girlfriend Alaina Meyer, who has just welcomed their first child into the world, decided to take a break to spend some alone time without the baby.
It's been almost two weeks since the couple welcomed their newborn son, and for the first time since then, Johnny finally gets to spend a night out alone with his girlfriend, Alaina Meyer.
The mother-of-one took to her Instagram page to post a couple of pictures of their time together. In both photos, the couple wore chic outfits, standing in front of the Soho Warehouse.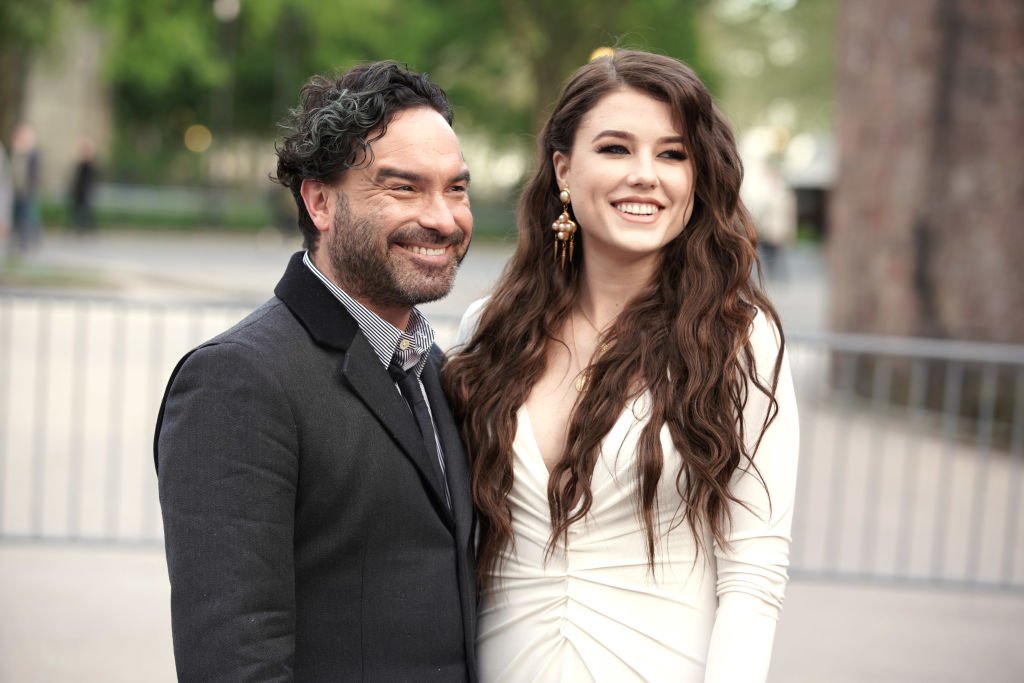 Johnny Galecki and Alaina Meyer arrive at the Statue Of Liberty Museum Opening Celebration at Battery Park. | Photo: Getty Images
The first slide featured Alaina smiling while her boyfriend, who seemed to be affected by the lightning, didn't exactly have a smile on his face.
The "Big Bang Theory" star had almost the same look in the second slide, he appeared to be squinting, while his girlfriend looked away from the camera, smiling.
Alaina captioned the post:
"Momma n Poppa's first night out (I only lasted one hour)"
Her fans and followers took to the comment section sharing their personal experiences with having to spend time away from their children
On December 4, Johnny and Alaina welcomed their first child together. They both took to Instagram to announce the arrival of their baby boy.
The caption suggested that although they are currently not married, it might be on their agenda
While Johnny posted a black and white photo of the couple holding the baby's tiny hands, his girlfriend, Alaina, posted the same picture in full color.
The couple, who has been dating since last year, officially made their red carpet debut in November 2018. Before then, they had been uploading lovely posts about each other on the Gram.
One of such posts showed the couple out on a date night, and Johnny captioned it:
"Last night was wonderful. Thank you"
At some point, fans thought they were married or at least engaged after the 44-year-old actor posted a black and white picture of himself and his 21-year-old girlfriend wearing what looked like wedding bands.
The caption to the post also indicated that they were in Vegas at the time, and what better place to have a quick marriage ceremony.
One of the "Big Bang Theory" star's fans was bold enough to ask about it in the comment section, but the fan didn't get a direct answer from the actor.
However, the speculations were quickly put to rest when Alaina posted the same picture with color, and captioned it "#notmarried yet" with a winky smiley. The caption suggested that although they are currently not married, it might be on their agenda.
Please fill in your e-mail so we can share with you our top stories!