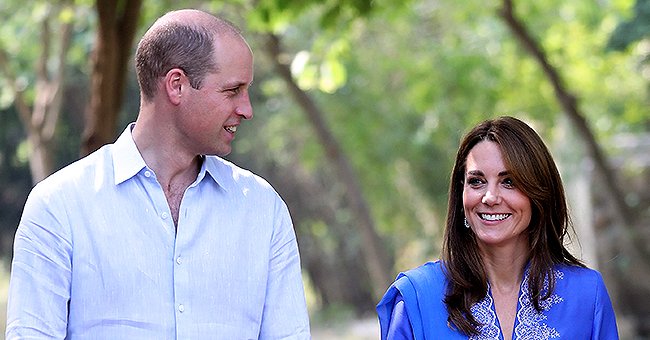 Getty Images.
Kate Middleton and Prince William Reportedly Have an Old-Fashioned Marriage That Makes Them a Strong Team
In the eight years that royals Prince William and Kate Middleton are married, they have grown into a united front as they fill each other on in character and partnership.
Prince William may be the future ruler of the Crown, but together, William and Kate form a unit that balances to bring out the best in both.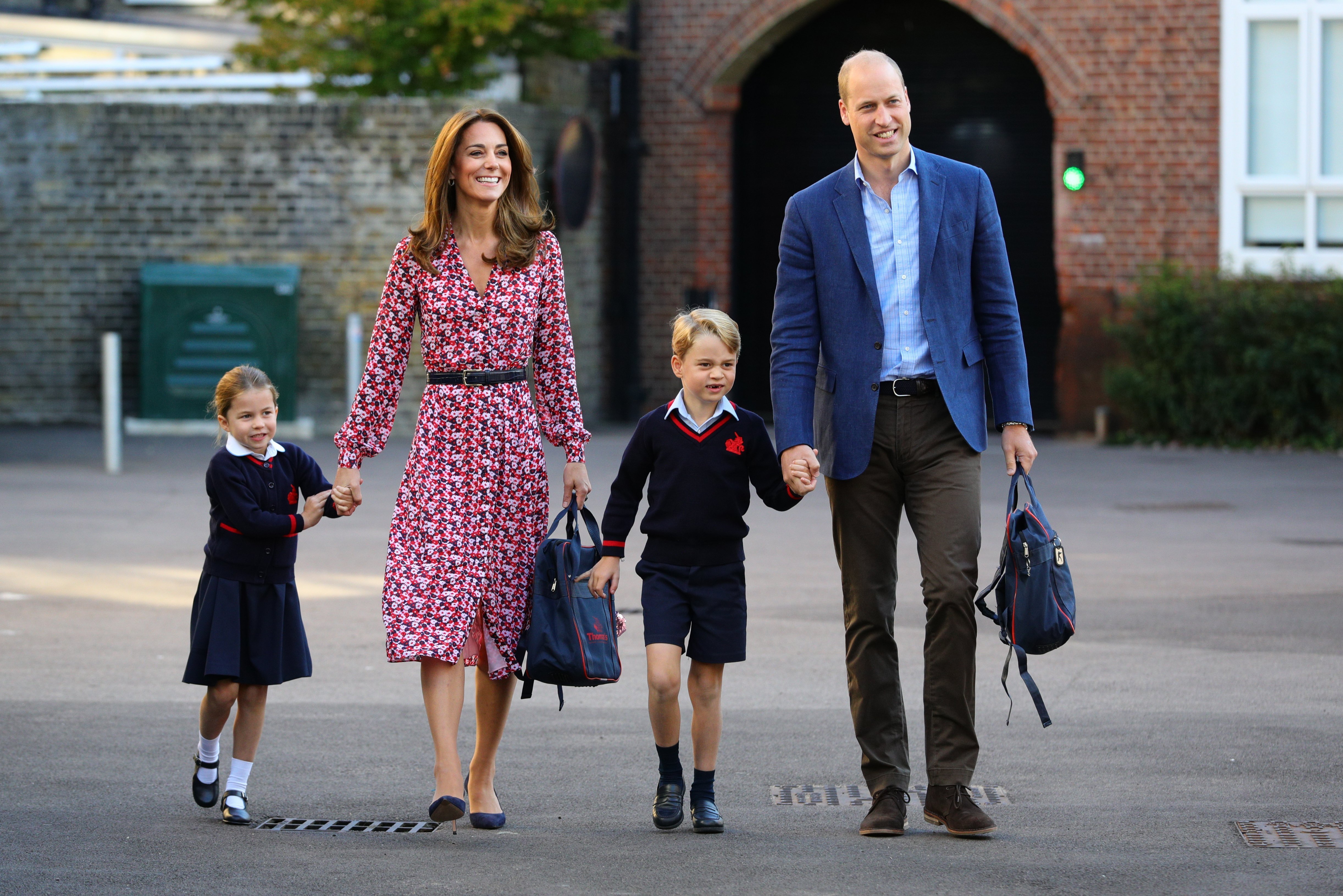 Prince William and Kate Middleton take Prince George and Princess Charlotte to school in London on September 5, 2019, in London, England. | Source: Getty Images.
In the latest issue of PEOPLE, a friend of the royal couple shared that Kate's calm nature keeps William's intensity in check, and added:
"They look after each other but in different ways. Some people might say it's an old-fashioned marriage, but it seems to work. They have different roles, but they come together as a team."
The couple often deals with the Foreign Office, which decides on the royal family's travel destinations as a part of their duties. And an insider described them as a "massive asset" to the royals as their support of each other gives the perception of strength.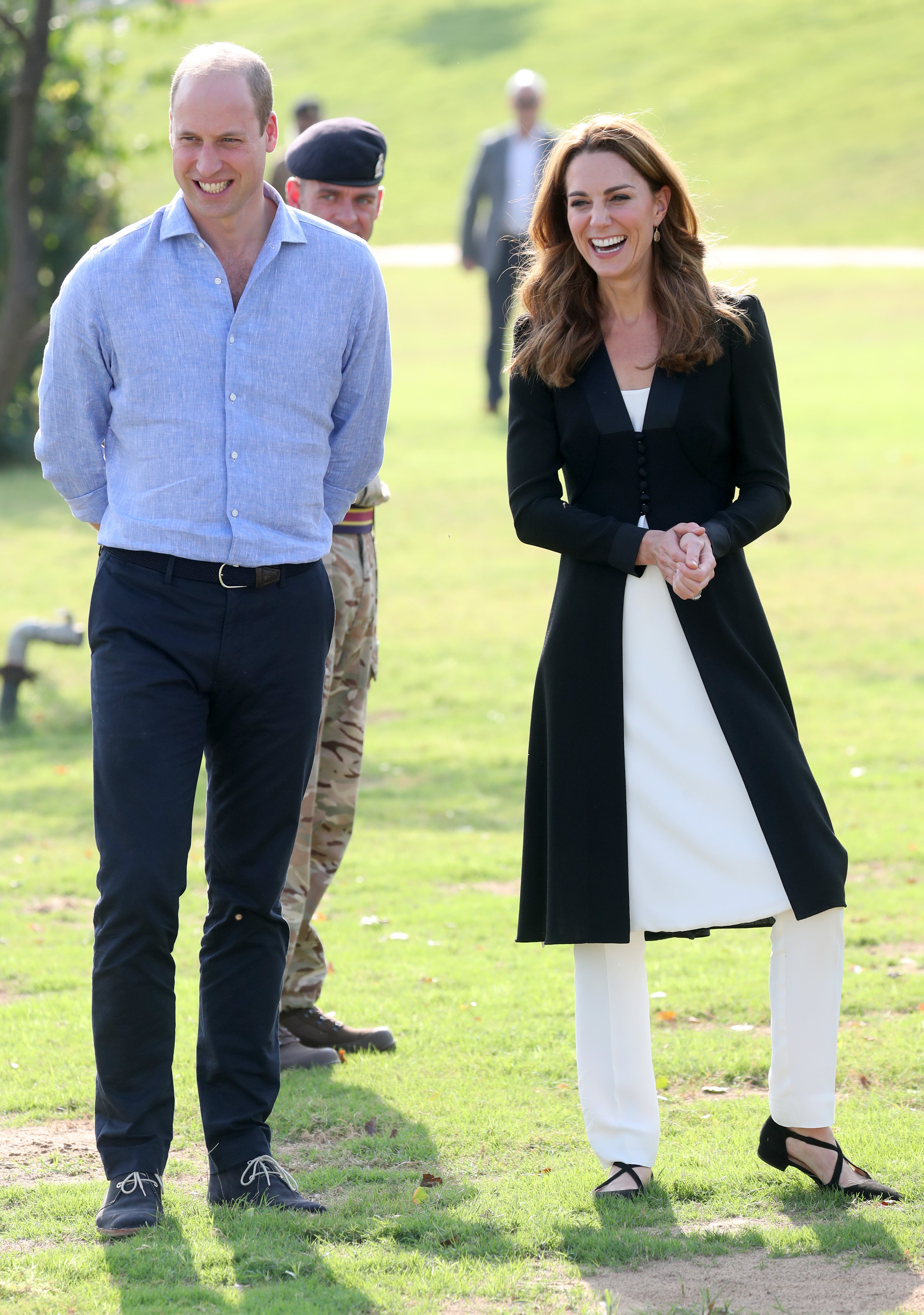 Prince William and Catherine during day five of their royal tour of Pakistan on October 18, 2019, in Islamabad, Pakistan. | Source: Getty Images.
When Kate and William toured Pakistan in October, a senior royal source told PEOPLE that the pair complement each other, especially when conducting royal affairs, and reportedly said:
"They are a great double act. People make much of William giving the big speeches, but Kate is there too, asking questions of presidents and their wives. These things are easier when they are side-by-side."
The couple's commitment to each other came four years before their wedding in April 2011. The pair had just reunited after a brief split, and to get their relationship back on track, Kate and William took some time away at the island of Desroches in Seychelles.
According to royal expert Katie Nicholl, Kate felt insecure about her relationship with William. The couple had a long talk under the stars, and by the end of it, William promised Kate that he was in the relationship for the long haul.
Kate and William made a pact to marry, and three years later, on November 16, 2010, William proposed. During their engagement interview, William shared that his brief split from Kate stemmed from them both being "very young."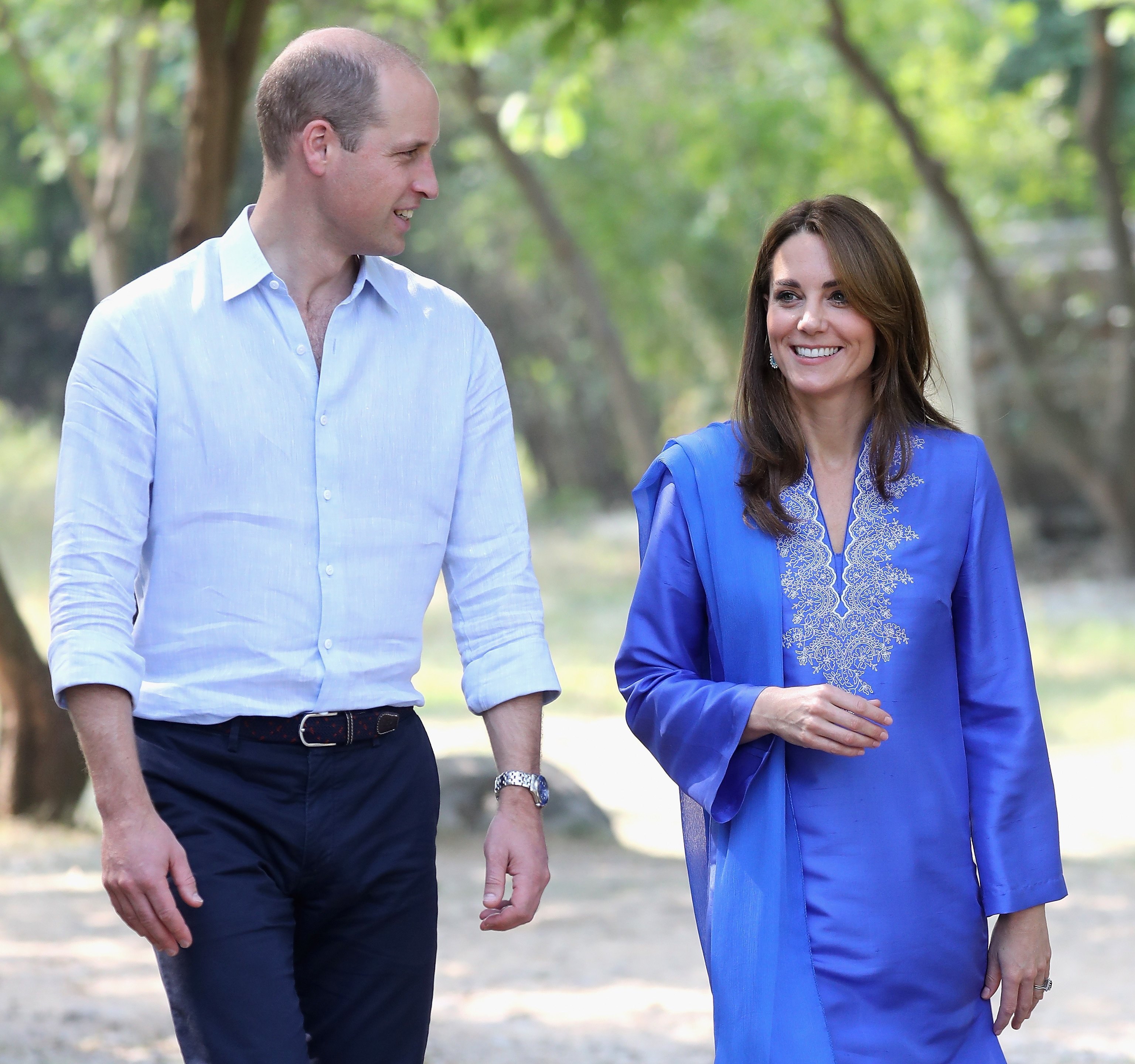 Prince William and Catherine at the Margallah Hills National Park on October 15, 2019, in Islamabad, Pakistan. | Source: Getty Images
They attended university at the time and had entered the stage where they were trying to find their way in life, find themselves as a part of the growing up process.
As dedicated as the two are in their marriage and royal duties, as are they when it comes to their three children, Prince George, Princess Charlotte, and Prince Louis.
In November, Kate Middleton pulled out of attending the Tusk Conservation Awards gala at the last minute. One of their royal tots fell ill, and Kate opted to stay home and take care of them instead.
The Duke and Duchess of Cambridge became patrons to the Tusk Trust in December 2005, and Kate made up for her absence by attending a tea party held for the award finalists at Kensington Palace.
Please fill in your e-mail so we can share with you our top stories!