'The Masked Singer' Season 2 Finale Airs and Fox Is Crowned the Winner
"The Masked Singer" recently drew the curtains on its season 2 finale, as the Fox, one of the show's performers, emerges the winner.
The show involves singing talents display from various anonymous stars wearing animal costumes, and the just-concluded season saw a celebrity with the fox costume as its winner.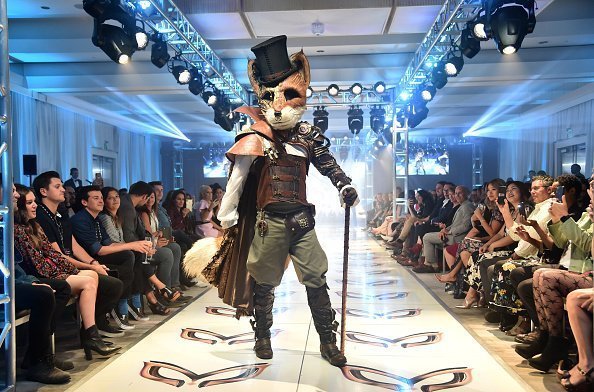 While three contestants including, The Fox, Flamingo, and Rottweiler, took to the stage with their breathtaking performances for the finale. First, Fox showed off some pop skills by creatively infusing an original rap into Otis Redding's "Try A Little Tenderness."
After the performance, the contestant gave a heartwarming speech,  signifying that the platform has brought about a positive impact with the absence of judgment from anybody.
This is not the first win for the multi-talented entertainer who has a host of awards to his name.
The impressive performance was equally commended by "The Masked Singer" host, Nick Cannon, before the show's judges began guessing who may be wearing the fox mask.
While judges Jenny McCarthy and Ken Jeong guessed it was actor Jamie Foxx, Robin Thicke decided to choose Wayne Brady. 
Other stage performances involved Flamingo's rendition of Tina Turner's "Proud Mary," and Rottweiler took to Sia's "Alive" to crown the performances for the night. 
Eventually, the unveiling revealed actor and host Wayne Brady as the Fox, talk show host, Adrienne Bailon as Flamingo, and American Idol alum, Chris Daughtry. The trio all gave emotional speeches detailing their journey throughout the competition and lessons learned.
The winner, Wayne, who has had two failed marriages, has been a victim of some life tragedies, like battling with mental health issues caused by bullying.
Although his second wife, dancer Taketa Mandie who he married in 1999, always seems to have his back on troubled times, as she supported him during his mental health crises a few years ago.
This is not the first win for the multi-talented entertainer who has a host of awards to his name. From his Primetime Emmy Award to Daytime Emmy Awards, and has contributed immensely to the world of entertainment with his talent in acting, singing, and show hosting.