Alec Baldwin's Wife Hilaria Shares Sweet Christmas Photo of Her Husband and Their 4 Kids Meeting Santa Claus
Alec Baldwin's wife Hilaria took to Instagram to share a heartwarming snap of her family hanging out with Santa Claus.
The photo shows the couple with their four beautiful children and comes with the caption: "Merry Christmas season! For once, the kids are looking and it was Alec, Mr. movie star, who closed his eyes! Thank you @macys and of course, Santa."
The photo amassed more than 45,000 likes fans in just three days and drew well wishes from their adoring fans. One fan wrote: "Love this! So natural and captures all their personalities! Leo's expression looks like a model in training! Beautiful family!"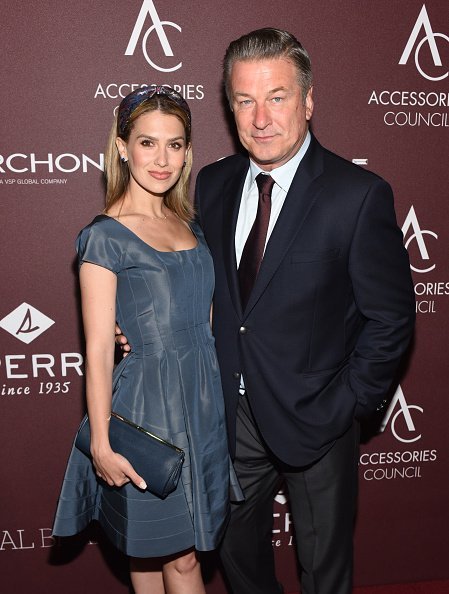 A HEART-BREAKING MISCARRIAGE
Hilaria recently opened up about her family's loss after she miscarried her fifth child, as reported by the Daily Mail.
But the heartbreak didn't seem apparent as they took their children to a store for some family Christmas shopping.
On her Instagram, the 35-year-old mother shared photos from their family shopping at K-Mart ahead of the holidays, joking about the chaos they were in. In one photo Alec, 61, holds their son Rafael while Hilaria holds son Romeo, 17-months.
CHAOTIC BUT FUN
Their other two children, Carmen and Leonardo, pose in front as they all stand in front of Christmas displays with Christmas trees and animatronic reindeer.
Leonardo looks cozy in a North Face jacket while gripping a Grinch doll and Christmas flamingo. Carmen flashes a crossed arm smile. 
Hilaria snapped back at a troll who called her 'annoying' for a possible miscarriage post.
Hilaria, who has been married to the actor for seven years, recently revealed that she is undergoing therapy after suffering from two miscarriages in 2019, as reported by PEOPLE.
They lost their fifth child on the way, a baby girl, at four months gestation.
Prior to her announcing her miscarriage, Hilaria snapped back at a troll who called her 'annoying' for a possible miscarriage post.
She had posted an update on her pregnancy to create awareness around the topic of miscarriage.
The former yoga instructor shared an image of herself wearing only underwear with a hand over her tummy and a lengthy caption about her pregnancy.
In the caption, she wrote that she promised herself she would share updates about her pregnancy, even possible miscarriages.