Bill Fagerbakke's Daughter Carson Stuns in Elegant White Dress with Deep Cleavage in Photo
Bill Fagerbakke's daughter Carson has grown into a gorgeous woman, as shown in a recent photo of herself wearing an elegant white dress with a plunging neckline.
On her Instagram, the young lady posted the photo which shows her sitting on a bench in a lush garden. The caption reads: "Loungin. Alone. Solo."
She shared the photo with her close to 6,000 followers, some of whom wrote comments praising her beauty. "What a goddess!" one user exclaimed.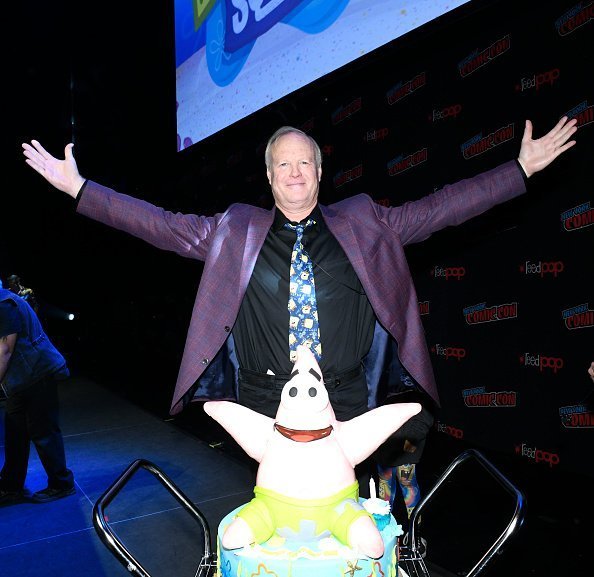 NATURE LOVER
The young beauty appears to be a nature lover, writing in her Instagram profile:
"Be kind and pick up trash."
Many of her photos show her outdoors. Her looks and care for nature surely make his famous father proud.
POPULAR DADDY
Bill Fagerbakke, an actor and voice actor, is best known for his work in the hugely popular animated series "SpongeBob Squarepants," according to Famous People.
When the long-running series started, Fagerbakke's children were 5 and 7 years old, as reported by the Star Tribune.
Another highlight of his career was voicing one of the main characters in the animated TV series "Beethoven" in 1994.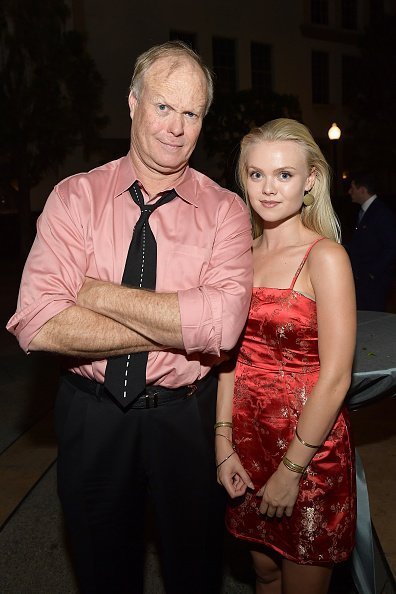 "FELT LIKE THE BEATLES"
As the voice of Patrick, he became popular with his children's friends in school. Fagerbakke said:
"When I would stop by their elementary school, I felt like the Beatles."
But his stardom took another level with "Coach" in 1989, where he played the main role, Dauber Dybinski.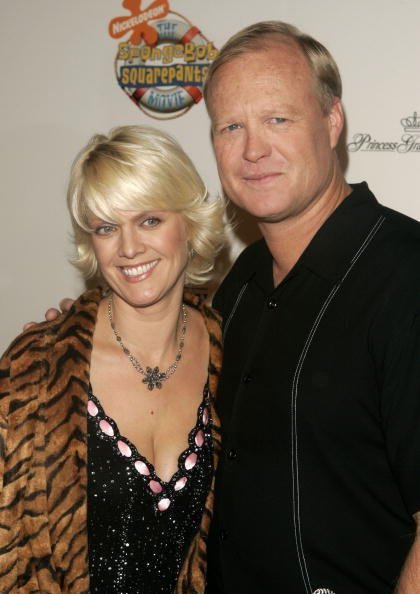 A PROLIFIC ACTOR
The series, which aired until 1997, won several awards, including two Emmys.
He made his film debut in 1984 with a minor role in the film "Perfect Strangers," directed by Larry Cohen.
His other films include "The Secret of My Success" (1987) and "Loose Cannons" (1990).
Another highlight of his career was voicing one of the main characters in the animated TV series "Beethoven" in 1994.
He also played an important role in the miniseries "The Stand," which was based on the book by Stephen King.
Other TV shows and animated shows under Fagerbakke's belt are "Sabrina the Teenage Witch," "Dumb and Dumber," "Oz," and "The Grim Adventures of Billy and Mandy."
When not busy shooting TV shows or films, Fagerbakke is a doting father to his daughters, including Carson, who looks like his carbon copy.
He is obviously proud of his daughter, who has also appeared in movies like "Crazy Ex-Girlfriend," "Chance," and "I'm Dying Up Here." Carson is also a yoga instructor.