Oklahoma Mom Ashley Cotter Captured on Camera Emotional Moment When Her Son Finished His Chemotherapy Treatment
Beating cancer is no small feat. One Oklahoma kid couldn't stop his tears of joy after he beat the deadly disease. His mom recorded the special moment in a video to share with her friends on social media and the world took notice. 
On December 14, a proud mom, Ashley Cotter, decided to share her happiness on Facebook after her son, Steven, had his last chemotherapy session. The video has no sound, but the very sight of the little one crying tears of joy is enough to melt anybody's heart. 
Steven was merely 6-years-old when he was diagnosed with cancer. After three years of grueling treatment and many trips to the hospital, he got the final installment of chemotherapy this month.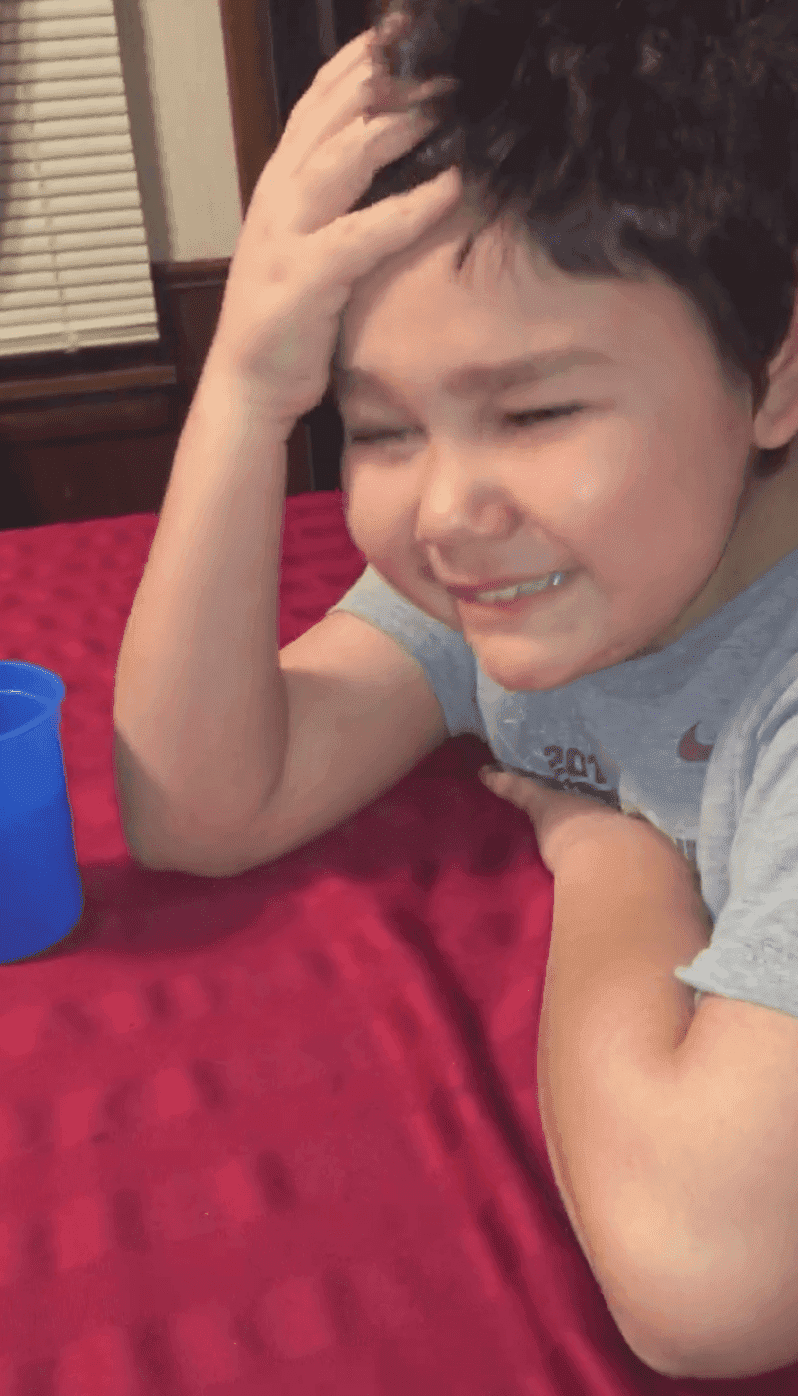 "PURE HAPPINESS"
In another Facebook post, The emotional mom shared how the end of his treatment is the proudest moment of her life. 
"You have never seen pure happiness till you've seen a 9-year-old little boy cry the most happiest tears ever to be cancer-free and take his last chemo treatment!! My baby took his last chemo crying with a smile on his face!!!! God blessed my family! Both my sons have a story to tell!!! Listen and you all will hear of them going further than the stars!!!"
A LITTLE WARRIOR
Thousands of people have viewed the video that Ashley had streamed live on Facebook. On August 29, 2016, Steven had his first cancer treatment only three days after he was diagnosed with high-risk Acute Lymphoblastic Leukemia. 
Over the course of three years, Steven has endured many blood and platelet transfusions, had multiple hospital stays, and tried various treatments including spinal and port chemotherapy. 
THE TOUGH JOURNEY TO RECOVERY
According to Ashley, Steven underwent chemotherapy every day until December 14 when he took his last chemo pill. In an interview with "ABC News," she shared what it was like to see her little one beat the deadly disease. 
"It was absolutely horrible to hear the words 'your son has cancer,' absolutely heart wrenching; but to finally be here at the end and to have witnessed my 9-year-old boy beat cancer and do his chemotherapy treatment with a smile on his face and his head held high was absolutely amazing."
HAPPINESS AT LAST
In the video, Steven wasn't the only one who was overcome with joy. His father, younger brother, and his best friends looked evidently happy for the little champ. The kids danced around as Steven hugged his dad with joy. 
Steven's journey to healing has brought the whole family closer than ever. According to his mother, they all came closer to God and never lost faith. 
In another story, a group of students serenaded their cancer-stricken teacher with a Christmas carol in her yard. She has been on medical leave since October.