David and Tamela Mann Look so Happy as They Pose in White Outfits in Sweet Photo
Tamela Mann updated her Instagram with a new picture of her and husband David in matching white outfits, and they look happily-in-love with one another. 
It's been years since David and Tamela Mann got together, but up until today, their relationship remains rock solid and full of joy. 
In a new update on social media, Tamela proves that they don't only know how to dress up fashionably, but they know how to have a good time, too. 
Dressed in matching white outfits, the love birds looked joyful with beaming smiles on their faces, and their happiness is infectious.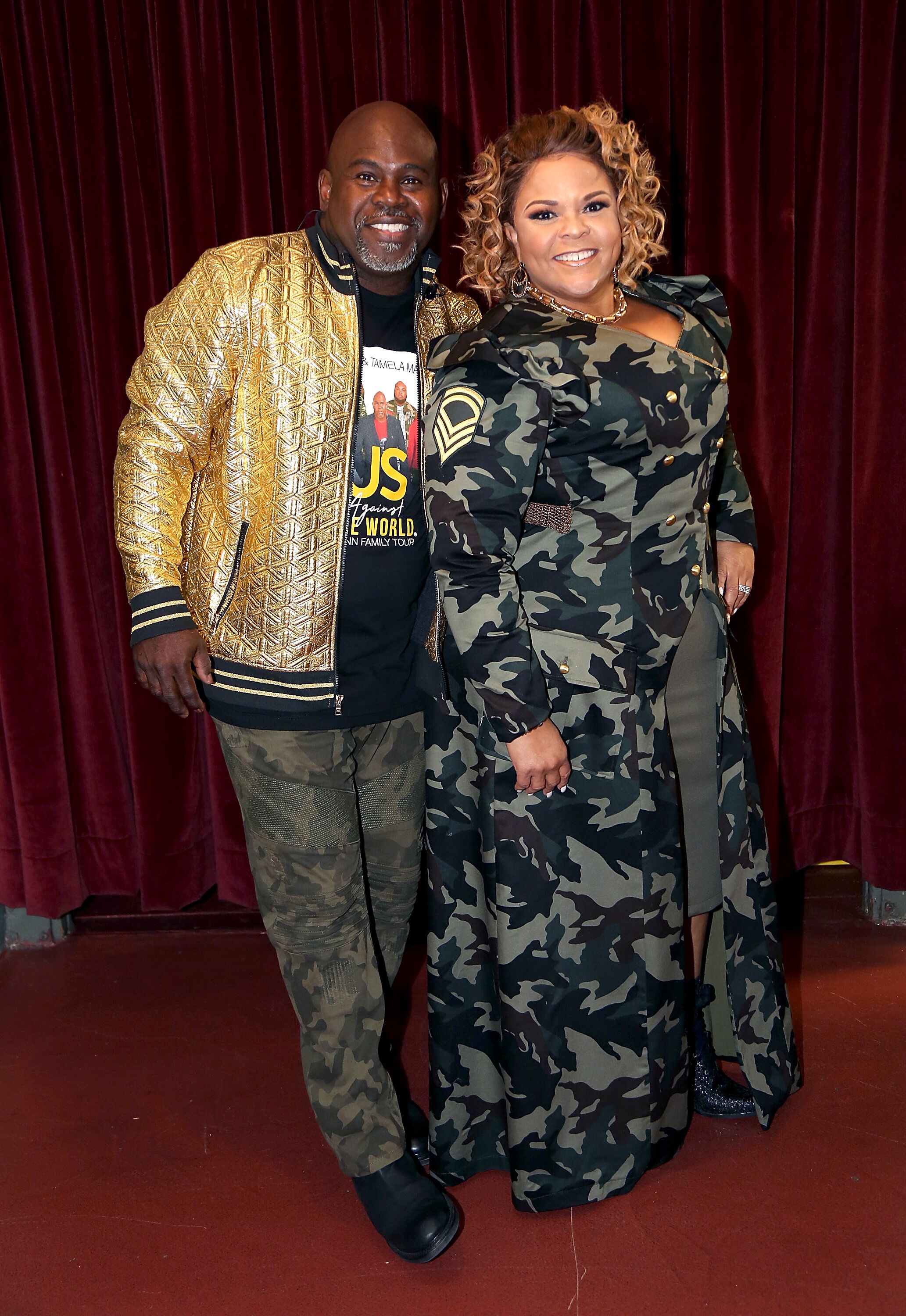 JOINING THE WEIGHT WATCHERS PROGRAM
Tamela and David Mann are each other's motivators, achieving goal after goal. 
Recently, Tamela proudly revealed that she lost almost 50 pounds after enlisting with Weight Watchers. After joining the team as an ambassador, she changed her lifestyle for the better. 
"I didn't think it was going to go well, but I made my mind up to be healthier, and to be able to have accountability with Weight Watchers and my coach. This new app that they have makes it so much easier to follow. I'm just really enjoying my journey."
SLOWLY ACHIEVING HER FITNESS GOALS
Indeed, enjoying her fitness journey has done wonders for Tamela, as not only is she a lot stronger, but she is also a lot happier and inspired to do more with everyday life. 
While David and Tamela often work as a team, she had to go on her Weight Watchers journey alone. That doesn't mean he didn't help her, though, as he encouraged her through it all. Tamela and David Mann are each other's motivators, achieving goal after goal. 
After a couple of months, the gospel singer has lost a total of 50 pounds and counting, and people are taking notice of it. 
CONTINUING HER FITNESS JOURNEY
Every time she posts a new picture on Instagram, her fans flock to the comment section to commend her about the great job she's doing to improve her health. 
Ultimately, it's the encouragement she gets at home, at work, and from her fans and supporters that power Tamela to keep going and reach her fitness goals. After all, what's important is that while she's losing weight, she's enjoying the journey as well.