Nashville Oncology Nurse Alex Collazo Sings 'O Holy Night' with Cancer Patient Who's a Musician & the Duet Goes Viral
A nurse at the Sarah Cannon Cancer Centre, Nashville, took an extra step to make her patient feel comfortable, and the grand gesture has since gone viral.
A duet performance between a nurse and her cancer patient, Penn Pennington, went viral after the patient's daughter shared the video on Facebook.
The duo sang a Christmas Carol together, which has since captured the hearts of many.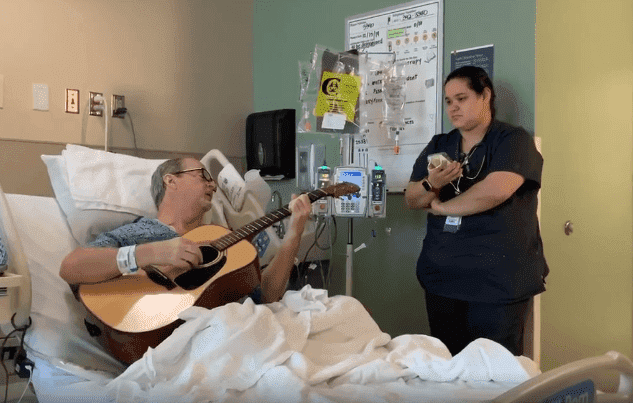 THE TOUCHING VIDEO THAT WENT VIRAL
Via Facebook, Pennington's daughter posted the heartwarming video, which features the patient playing the guitar happily, while his nurse, Alex Corrazo, sang the lyrics of the Christmas song, "I Holy Night" from her phone.
The performance was extraordinary as it not only soothed the ailing guitarist but also came out exceptional, like a pro duet performance.
Facebook users have since reacted to the video with warm hearts while praising the singing nurse for her fantastic voice and show of kindness.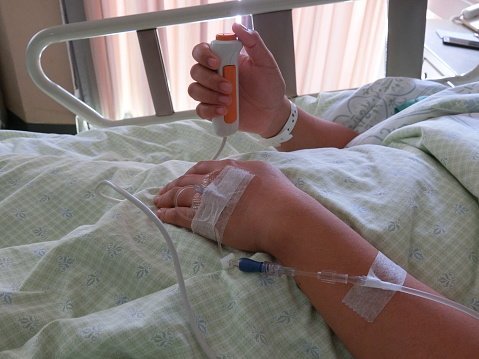 THE PRELUDE
The duet footage, which has amassed over 7,000 likes, has been shared more than four thousand times, with almost three hundred thousand views.
According to Leath, her dad was a professional guitarist and has been on the strings since 1980, making waves in old country bars and the Grand Oley Oprey.
The kind nurse found out about her patient's music prowess and got him her guitar to play during his Chemo treatment, which he undergoes at the Sarah Cannon Cancer Centre.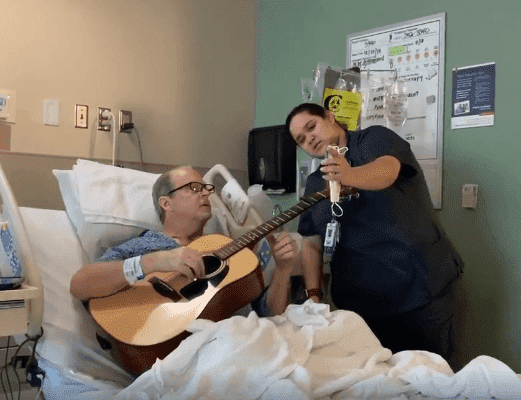 THE TRILLS OF THE BEAUTIFUL MOMENT
Following the post's exponential popularity, several media channels sought out the singing duo, and the brain behind the viral post, Leath. During an interview with Fox News, the guitarist noted:
"It was amazing and just so uplifting. My dad said it was an escape for him in that moment."
Alex also shared her take on the heartwarming gesture, explaining that it was her way of making an impact through her career by bringing happiness and laughter to her patients. She also shared some words of advice for the holidays, imploring everyone to "be kind."
NURSES ARE ON THE FOREFRONT OF KINDNESS
This feature of love by Alex would not be the first time a nurse's show of kindness has gone viral.
Two months ago, an ICU nurse in Georgia made the headlines after she adopted her 27-year-old autism patient, to save his life.
The patient, Jonathan Wood, was admitted at the Piedmont Newman hospital in need of a heart transplant due to his condition.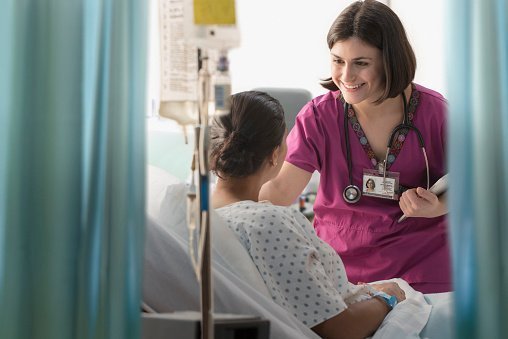 However, he could not proceed with the surgery because he lacked a support system. To ensure he got the transplant, the nurse opted to be his legal guardian.
Thanks to such kind gestures giving hope to those in need, the world can be a better place; it's all about contributing one's quota of kindness, especially during this yuletide season.