Tom Cruise Shares His Experience in a Fighter Jet for 'Top Gun: Maverick' Sequel: 'You Can't Act That'
As tidbits continue to roll in about Tom Cruise's "Top Gun: Maverick" set for release next year, the 57-year-old actor shared his "aggressive" experience flying real fighter jets.
For the sequel to the 1986 blockbuster classic, Tom Cruise worked with the best fighter pilots in the world to do his character justice. 
In a special behind-the-scenes video, Tom explained that the experience of they went after couldn't be created, so it had to be shot live. A fan of doing his own stunts, Tom referred to flying a fighter jet as "aggressive," and added:
"You can't act that, the distortion in the face. They're pulling 7 and a half, 8 Gs, that's 1,600 pounds of force."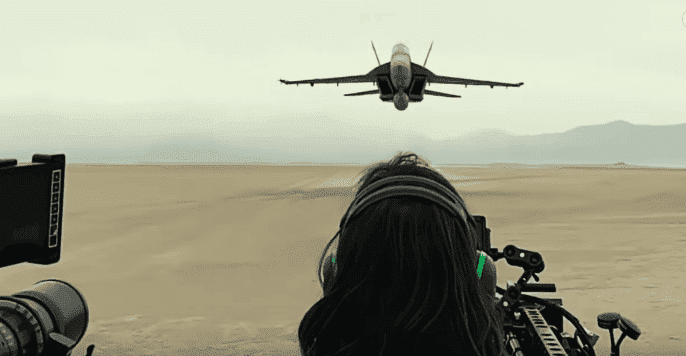 The sequel sees Maverick (Tom Cruise) train fellow fighter pilots for a special mission, and also stars Val Kilmer, who will reprise his role as Iceman, Lewis Pullman, Monica Barbaro, Glen Powell, Miles Teller, and Manny Jacinto.
To capture the desired shots, six IMAX cameras went into the cockpit of every fighter jet used in the film, and producer Jerry Bruckheimer couldn't help but marvel at the "amazing" scenes the audience will get to experience once the film premieres next year.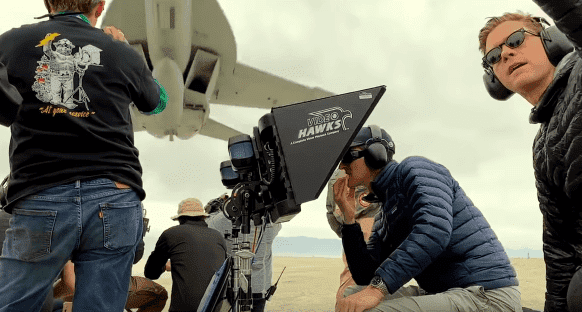 "Putting us up in these jets are very serious. That's why everybody thought it would be impossible," Miles Teller said. "I think when Tom hears that something is impossible or can't be done, that's when he gets to work."
In the original "Top Gun," Kelly McGillis played Tom's on-screen love interest, but she wasn't asked to return for the upcoming sequel. When Kelly spoke with ET regarding the matter, the 62-year-old actress didn't feel offended but instead said that she felt happy for Jennifer Connelly, who steps in as Tom's new on-screen love.
Meanwhile, Tom can hardly contain his excitement ahead of the release of the much-anticipated sequel. When the actor attended Comic-Con earlier this year, he gushed about the "extraordinary" scenes they filmed, and that the film exceeded his wildest expectations.
Because the scenes in the air are all real, Tom added that the film is a "love letter" to the world of aviation and hopes that viewers will feel like they are right there in the cockpit during the flying scenes.
Despite Tom Cruise pulling off his own stunts, the actor is reportedly being left out of the television adaptation of "Jack Reacher," wherein he starred as the main character in two of the films. 
According to Lee Child, who authored "Jack Reacher," Tom is "too old" for the television reboot and doesn't fit the physical characteristics he has in mind for the main character.