Lady Gaga Is so Busy with New Album She Doesn't Remember the Last Time She Bathed
On Wednesday, December 18, 2019, singer and actress Lady Gaga took to social media with a cryptic post about her personal hygiene amid the speculation that she's working on her new album.
Lady Gaga is continuing to make a name for herself in Hollywood. This year, she starred in the Bradley Cooper-directed film "A Star Is Born."
Her role won her an Academy Award for Best Original Song for the song "Shallow." The musician wrote the song alongside Mark Ronson, Anthony Rossomando, and Andrew Wyatt.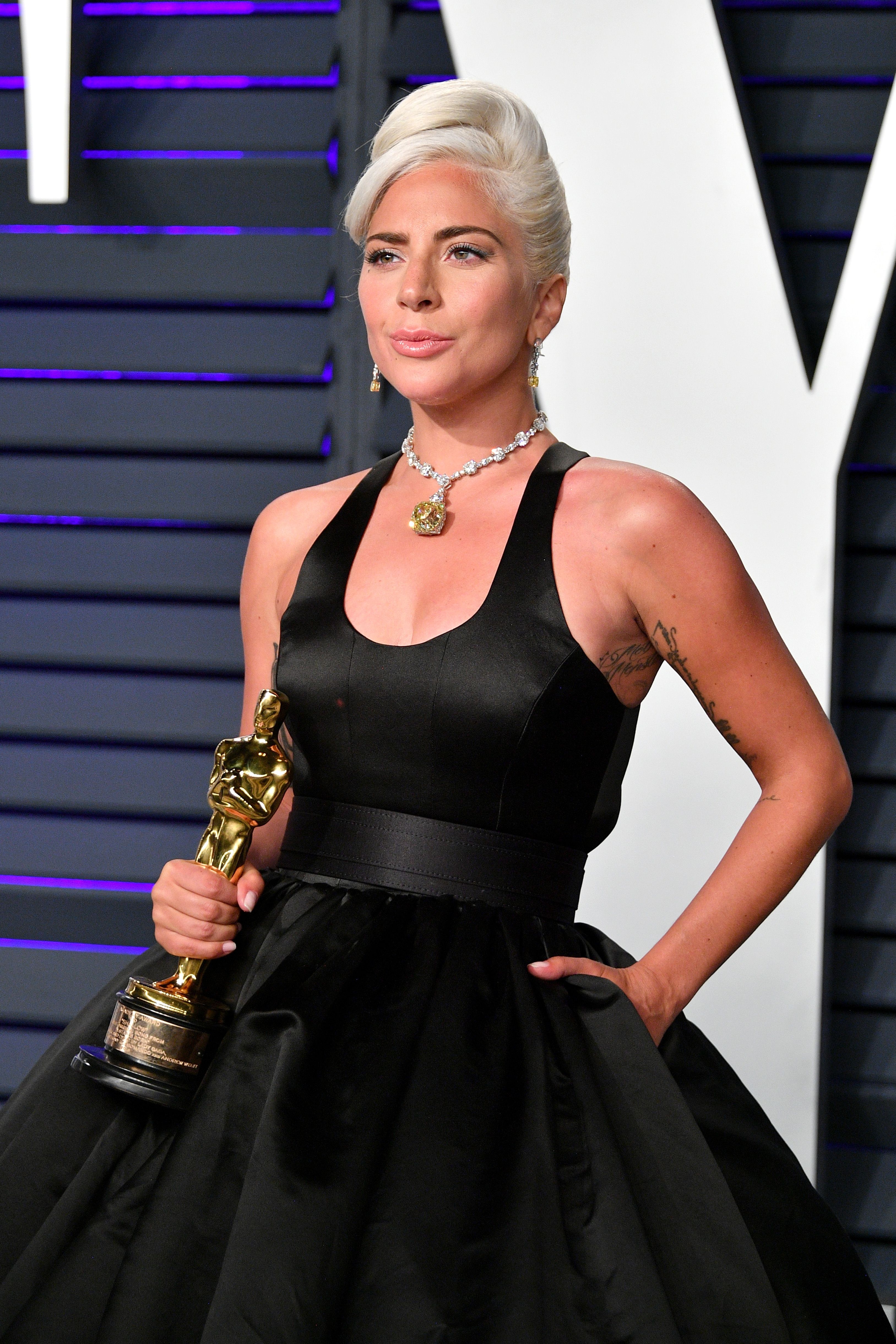 "WHEN'S THE LAST TIME YOU BATHED"
It's believed that the star is now working on her new album and judging by her recent post, it seems she's sacrificing a lot for it. Taking to Twitter, Lady Gaga wrote: "My assistant: when's the last time you bathed. Me: i don't remember."
The actress included the hashtag "LG6," which many believe is a hint that she's working on her sixth studio album. At the rate she appears to be working at; the star could present a new offering in the New Year.
LADY GAGA HINTS AT A NEW ALBUM
She's kept busy by performing and touring throughout this year but fans wouldn't mind a new full album. In March 2019, the musician hinted about her alleged new album with a simple tweet.
#LG6
my assistant: when's the last time you bathed
me: i don't remember

— Lady Gaga (@ladygaga) December 19, 2019
Referring to the growing speculation that she might be secretly with child, the star tweeted: "Rumors I'm pregnant? Yeah, I'm pregnant with #LG6." she tweeted at the time. Despite the cryptic message, Lady Gaga has spent a good part of 2019 launching her new cosmetics line, Haus Laboratories.
Rumors I'm pregnant? Yeah, I'm pregnant with #LG6

— Lady Gaga (@ladygaga) March 12, 2019
SINGER WANTS TO DO MORE OF EVERYTHING
Excited fans will have to wait for the official announcement by the singer as she still hasn't given any details about her potential new music. However, during an interview with YouTuber NikkieTutorials, she did mention her musical evolution.
She promised at the time:
"More music, not retiring any time soon… all kinds of different music. I wanna do more movies, I wanna have babies and I want to continue to build the behemoth that is Haus Laboratories into the makeup company of my dreams."
During the interview and tutorial, the singer admitted that she would be releasing a new album "soonish."