Chris Brown's Baby Mama Ammika Harris Shares Details about Her Pregnancy & Reveals She Underwent a C-Section
Ammika Harris shared a clip on Instagram in which she opened up about her pregnancy.
Rapper Chris Brown's baby mama Ammika Harris opened up about her pregnancy with her first child.
The model posted a video clip on Instagram on December 18, 2019, in which she revealed that she had to have a c-section to give birth to her son.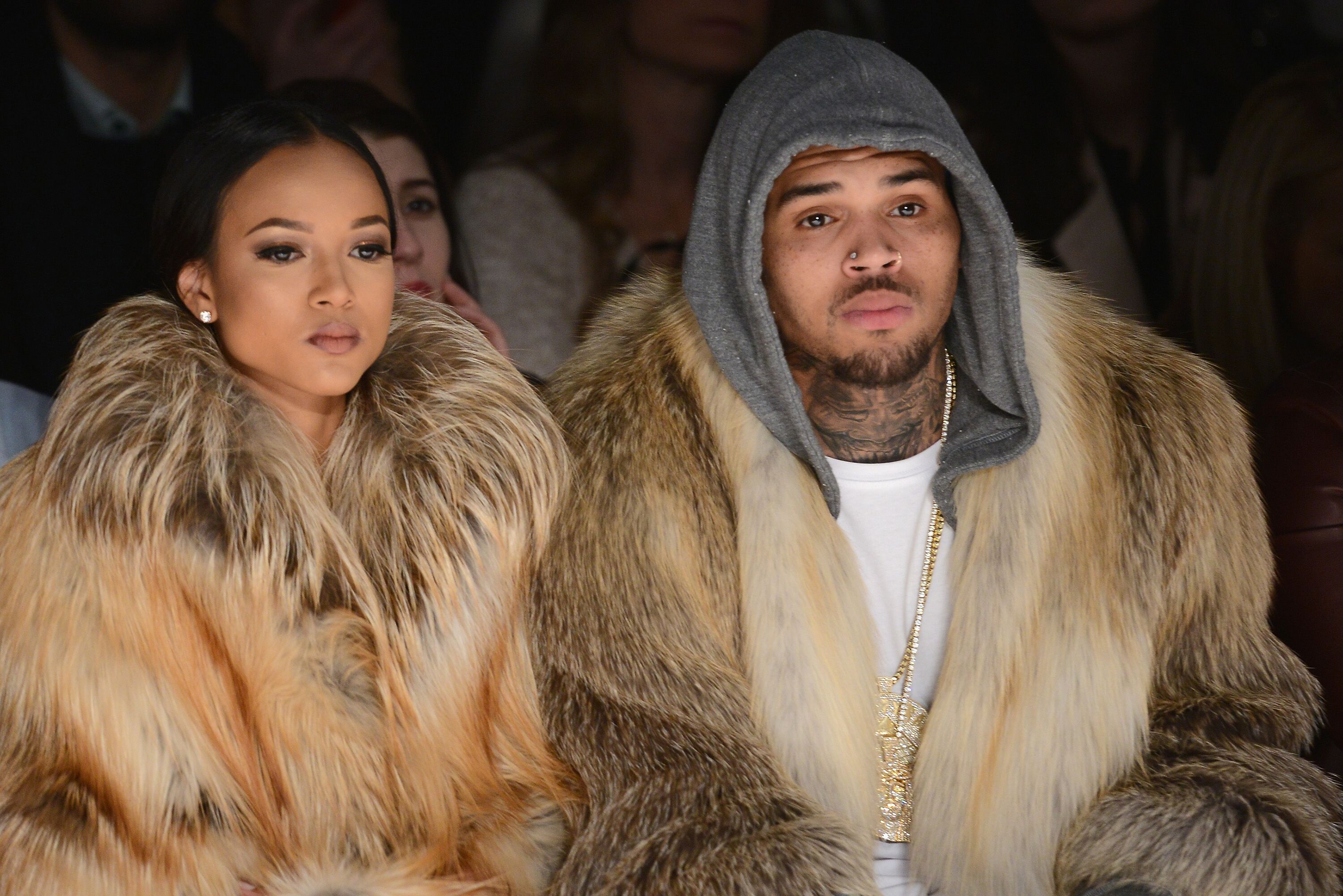 AMMIKA HARRIS SHARES PREGNANCY EXPERIENCE
In the post, Ammika, 26, can be seen lifting up her sweater to show her post-baby belly as she takes a selfie.
The model reveals that she weighed 108 lbs, and ended up at 156 lbs, a considerable gain which she thought she'd lose in two weeks after the baby's birth.
AMMIKA HARRIS HAD A C-SECTION
Ammika reveals that she had to learn patience with herself and her body. Since she underwent a C-section to give birth to her baby, her recovery is slower, and it will be at least 2 more weeks until she can hit the gym again.
Ammika's candid confession struck a chord with many new moms who are also coming to terms with their bodies, and how they were changed by pregnancy and they flooded her post with comments.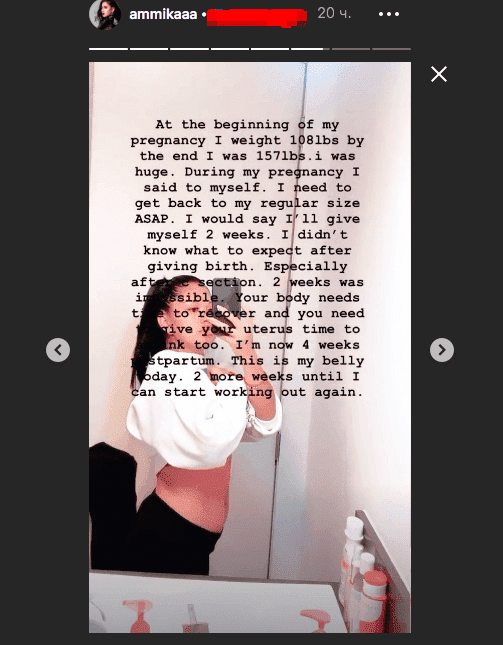 AMMIKA HARRIS ENCOURAGES FANS
Ammika responded to several of the comments, encouraging her fans to be patient, as she has been.
After all, the body is in transformation for 9 months, and it will certainly not snap back in just a few weeks, as Ammika pointed out.
Ammika and her baby daddy, Chris Brown, have had an on-again/ off-again relationship since 2015, and though they have not rekindled their love affair, they are committed to co-parenting their son.
CHRIS BROWN REVEALS HIS SON'S NAME
Chris Brown and ex-girlfriend Ammika Harris welcomed a son on November 20, 2019.
The proud dad placed several posts on Instagram alluding to his baby's birth and shared a black and white snap of himself tenderly holding a tiny foot. 
Brown revealed that his baby boy's name was Aeko Catori Brown - an unusual name, and the singer even told his fans how it is pronounced.
Brown shares a daughter, Royalty Brown, 5, with Nia Guzman.