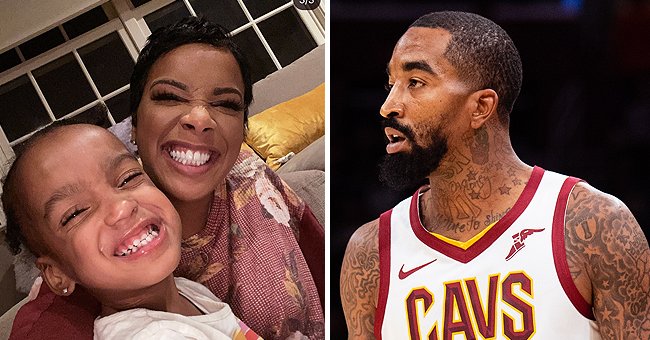 Getty Images Instagram/jewey808
Jewel Harris Smith Finds Strength in Her Kids Amid Social Media Scandal with Jr Smith
Jewel Harris Smith is drawing strength from her kids amid her husband, J.R. Smith's alleged cheating scandal. The NBA star previously shared his side of the story in a sarcastic post.
Jewel's family was thrown in the spotlight earlier this week, and not for the best reasons. The life coach and speaker accused her husband of cheating in one of the most unusual ways ever.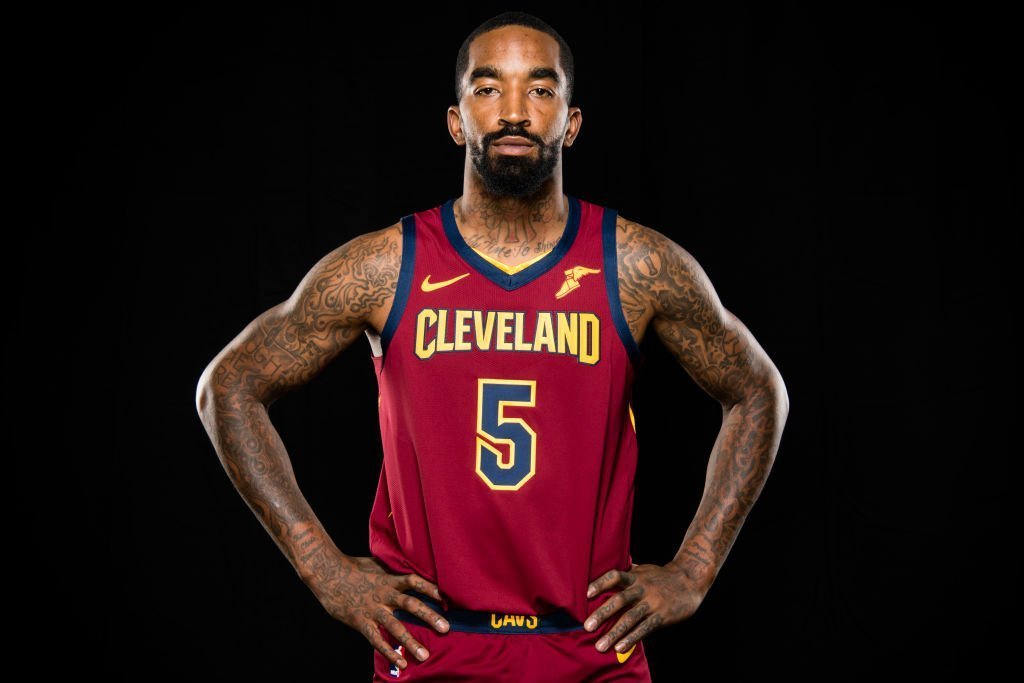 J.R. Smith #5 of the Cleveland Cavaliers on Media Day at Cleveland Clinic Courts on Sept. 24, 2018 in Ohio | Photo: Getty Images
But Jewel is staying busy by doting on their children. She and J.R, 34, have two daughters together. They also have one each from previous relationships, and Jewel is drawing strength from the little ones.
"I pray lord Father God for Candice, that you please just mend her heart. For her to go out here, Lord Father God, and seek a married man"
In a series of photos posted to Instagram, the doting mom gets goofy with her daughters, especially two-year-old Dakota, who perfectly delivered on mommy's instruction to smile.
"No words for what these pictures just did for me!" Jewel gushed in the caption, adding that having her daughter smile freely is "priceless."
Jewel also shared photos of Dakota hanging out with her younger sister, Denver, in matching outfits. Both girls rocked pink "Choose Juicy" tops and leggings and drank from matching sippy cups.
Besides holding on to them as her sources of strength, Jewel has an even bigger reason to be grateful for her kids. Per BCK Online, Dakota almost did not survive after a premature birth in 2017.
The outlet reported that Dakota spent the first six months of her life at the hospital, where doctors performed several procedures to save the little girl's life. Jewel and J.R were even reportedly unsure if their daughter would survive.
Now, Dakota is not only healthy but is a doting big sister to Denver and provides much-needed succor for the Smith family at this time when their names are in the press for the wrong reasons.
It all started on Tuesday when Jewel posted a nearly ten-minute long video where she offered prayers for her husband and an alleged mistress named Candice.
"Whatever hurt or pain that he has experienced in his past lord father God, please let him know that that does not define his future," she prayed tearfully in a car.
Jewel went on to pray for Candice who she says is "hurting:"
"I pray lord Father God for Candice, that you please just mend her heart. For her to go out here, Lord Father God, and seek a married man, Father God, I just pray that you give her grace and mercy through all of this. I lift her up."
J.R has been rumored to be dating "The Flash" actress Candice Patton, but neither party has confirmed or denied the speculations. Jewel's video, meanwhile, appears to confirm them.
In a response shared via social media, J.R has since claimed he and Jewel have not been a couple for some time. "God told me to tell y'all I've been separated for months," he wrote. "He doesn't understand why his child failed to mention that."
Please fill in your e-mail so we can share with you our top stories!