Tia Mowry Says Daughter Cairo Is a Nice Girl despite the Faces She Gives in Photos
Tia Mowry''s baby girl Cairo has been captured on camera showing off her best scowls.
It looks as if Kaavia James Union Wade may be on the verge of losing the "shady baby" title to Tia Mowry's daughter, Cairo Hardrict.
Cairo is becoming famous for her scowls and moody looks, but her mom reveals that she is a lovely baby, despite her pouts.
The actress had difficulties in conceiving, so she calls Cairo her little miracle.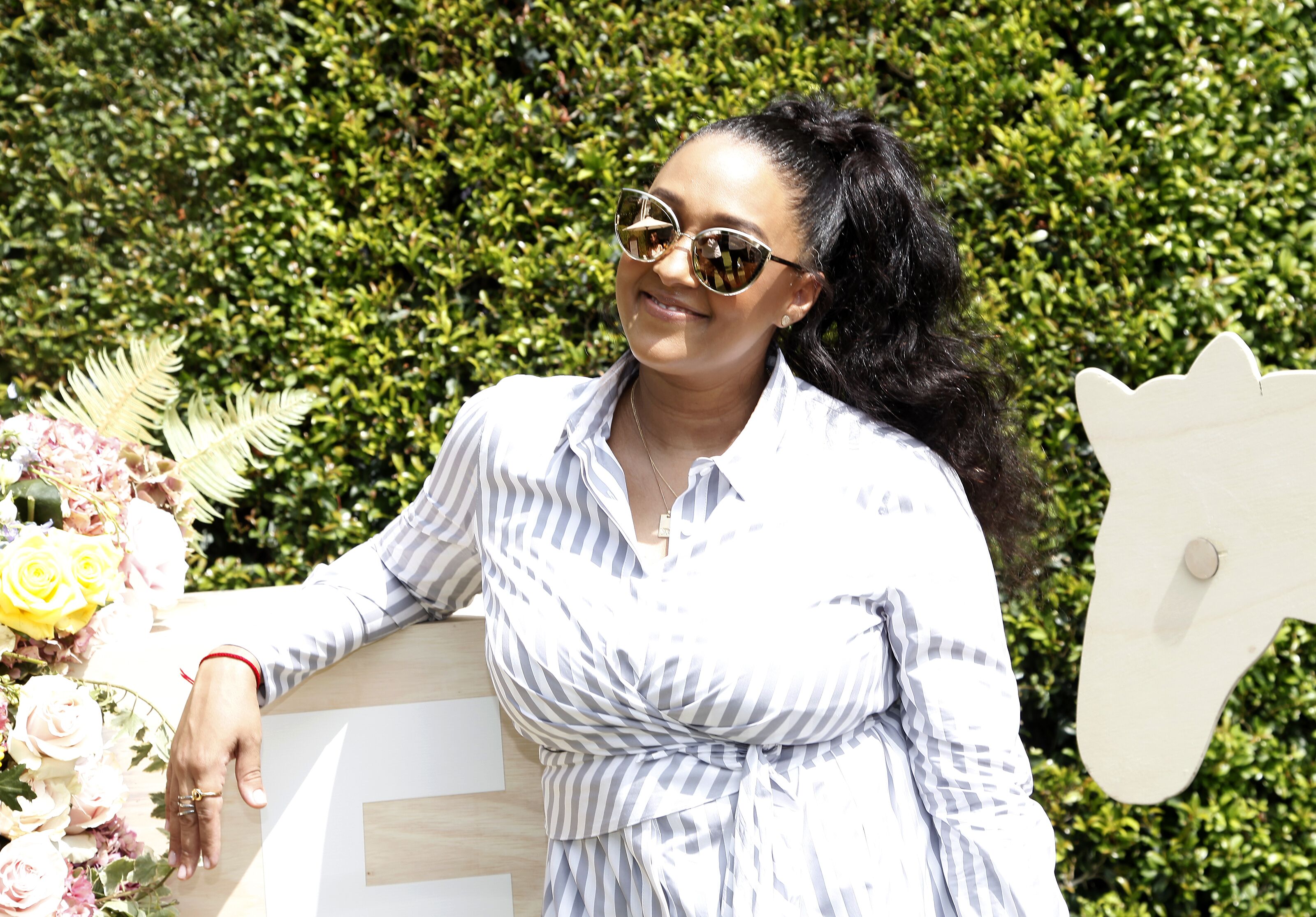 CAIRO'S MOROSE MOODS
Tia has revealed that Cairo is a lovely child, whose morose moods are apparently triggered by the sight of a camera or a cell phone pointed in her direction.
Lately, every photo featuring the 18-month-old show her sporting a thunderous scowl, or a petulant pout. Tantrum season and the terrible twos are just months away, Tia. Just saying...
THE TINIEST SCROOGE
Tia shared a hilarious photo of Cairo sitting on Santa's lap alongside her smiling brother Cree, looking anything but happy. In fact, it looks as if she's about to shout "Bah humbug!" like the tiniest Scrooge ever.
Cairo is clearly hatching a powerful personality and one which does not suffer fools gladly. She is not the kind to simply smile on demand, and she's letting mom and the world know it. Cairo is not amused!
TIA MOWRY'S ADORABLE FAMILY
Cairo is the baby in the family, since her brother Cree is 7 years older, so she runs the risk of being spoiled. And who can blame mom and dad...Even her scowls are adorable.
Of course, this means that when she hits her teens she will be hell on wheels, but she will have her big brother to look out for her and give mom and dad many sleepless nights.
Cairo is smart and beautiful like her mom. She'd not yet two and she's already started on her reading. WOW!
CAIRO'S SUNNY SMILE
Cairo Tiahna Mowry-Hardrict wasn't always grumpy. When she was 4 months old her proud mom Tia Mowry shared an adorable photo on Instagram that showed the baby displaying the sweetest smile.
Tia and husband Cory Hardrict welcomed little Cairo on May 5, 2018, 7 years after she gave birth to son Cree.
The actress had difficulties in conceiving, so she calls Cairo her little miracle. Cairo is now 18 months old and growing fast, displaying a diva attitude, so maybe she will follow mom and aunt Tamera Mowry into show biz!