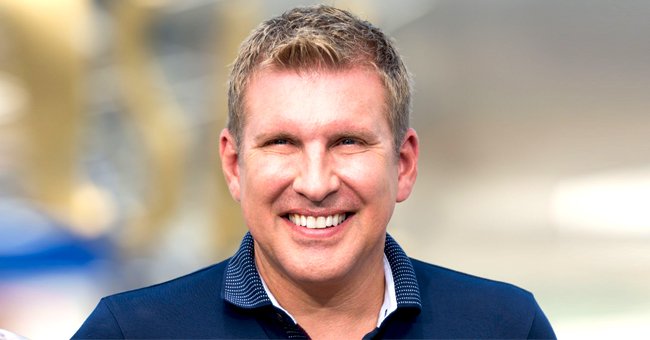 Getty Images
Todd Chrisley's Wife Julie Shares New Photo with Him and Son Kyle and Fans Say They Look like Twins
Todd Chrisley and his wife Julie Chrisley posed for a picture with their formerly estranged son, Kyle Chrisley, after enjoying candid interview about the season's hot topics.
Todd Chrisley and his relationship with his son Kyle Chrisley has come a long way. The two spent many years estranged due to Kyle's drug abuse and several run-ins with the law.
Recently, Kyle got together with Todd and his wife Julie Chrisley. The trio sat down for the couple's podcast titled, "Chrisley Confessions."
Leaving a few of the juicy topics that have plagued the family over the years, Julie gives a sneak peek of their discussion and revealed:
"It's the last episode of the year! Julie, Todd, and Kyle reflect on the year, and look forward to 2020. And we answer your questions about public schools, coming out, and friends hooking up with siblings."
In the picture, Todd and Julie are braving the cold weather in matching brown tops. Julie white nail polish matches the t-shirt Todd wore under a stylish jacket.
Their son, Kyle, opted for a brighter color in a maroon sweater. In the years since many fans last saw him has the same short blond haircut like his father and even with a beard, fans still think he looks like Todd.

A fan comments on a picture Julie Chrisley's picture for her "Chrisley Confession" podcast promotion | Source: Instagram.com/juliechrisley
Kyle is Todd's second son from his first marriage to
, he a daughter Chloe. The former couple met when they were teenagers and had their first daughter together,
when Terry was 19-years-old.
After a tense divorce, in which she accused Todd of abuse throughout their marriage, she was awarded a $5 million settlement.
For years Kyle had been in the headlines for altercations with Todd stemming from his drug abuse and bipolar disorder. Happy to see the family reunited one fan remarked:
"That is a great picture of y'all!! There is no denying that Kyle is your son!! He looks just like you Todd!!! Julie you are as beautiful as ever!! Merry Christmas and A Very Happy And Healthy New Year to the entire Chrisley Family!!! Love y'all!!????."
Todd and Kyle made peace only a few months ago when he spoke out in support of his father, who was indicted for tax evasion. A recent health scare, which landed Kyle in the hospital after and adverse reaction to medication, only strengthened their bond.
However, his relationship with his eldest child, Lindsie, remains tense after she was dragged into their legal troubles and accused playing a role in exposing them.
Please fill in your e-mail so we can share with you our top stories!