Kobe and Vanessa Bryant's Daughter Gianna Shows off Basketball Skills While Practising in Heels
Kobe Bryant has passed down his athletic genes to his second daughter, Gianna, whose mom can't help but show off her skills. She shared the video from her daughter's practice. 
Vanessa Bryant took to Instagram on Thursday to let the world know that her daughter is not your typical basketball player. The 13-year-old plays the sport in heels. 
While at a school practice session, Gianna Bryant was decked out in a dress and heels as she did her thing on the court. The clips are found below.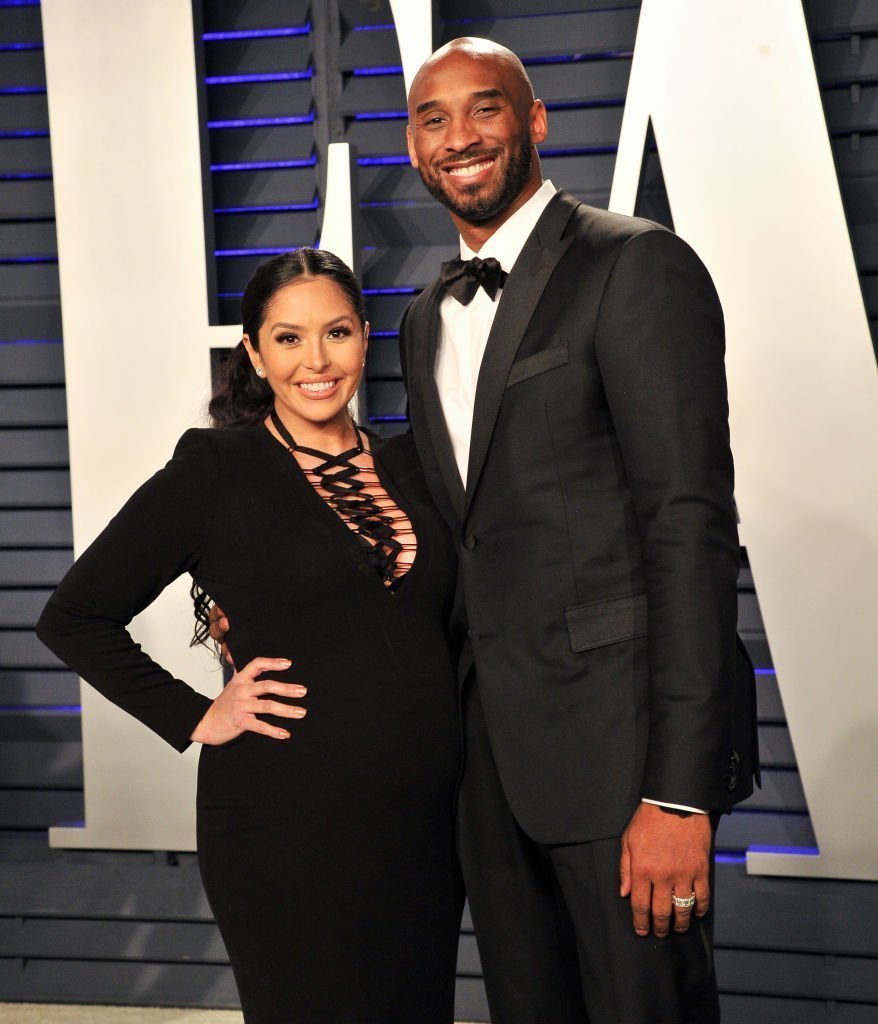 Gianna games in style
In the first video, we see Gianna in a long-sleeve black dress that reached her mid-thighs. She matched it with a pair of black stilettos and wore her hair loose. 
She had a basketball in hand and prepared to toss it into the hoop that lies almost directly above her. When she threw the ball, she got it in. She made two more successful shots. 
Reason behind the dress
In the second clip, the young girl bounced the ball behind her back as she's walked — still in heels — to a coach. Vanessa shared a couple of still photos in the last two slides.
In the last one, Giana is huddled up with the rest of the players, who are all wearing regular basketball uniforms. In the caption, Vanessa explained why her daughter was all dressed up. 
The teenager had just attended a Christmas show. She wrote: "Don't mess up mommy's shoes... k thx." Over 115,000 Instagram users liked the post. 
Kobe shows off his daughter
Kobe has also showed off his daughter's basketball skills in the past. In May, he posted a snippet of Gianna and her team playing against another team. 
Like her dad, Gianna owned the court, making a shot after rushing down the smooth surface of the hall. Kobe is reportedly one of the coaches for his daughter's team. 
The couple welcome Capri
Vanessa also shares three more daughters with husband Kobe: Natalia Diamante, 16, Bianka Bella, three, and Capri Kobe, six months. The latter was announced to the world in the sweetest of ways. 
In July, Vanessa shared the first photos of her fourth daughter. She was wrapped in a light pink blanket and wore a flowered headband on her head. The newborn appeared to be sleeping. 
Kobe and Vanessa are proud parents of so many girls, but the couple does reportedly want to add a son to their mix. According to the Daily Mail, Kobe said a boy would make their family "complete." 
Natalia goes to homecoming
In the meantime, the couple is busy enjoying milestone events with their girls. Back in November, Natalia donned a gorgeous red dress for homecoming, and her mother shared pics online. 
The teen looked so pretty in the bright red mini-dress paired with matching open-toed heels. In another post, she had swapped out the heels for a pair of red and white Nike sneakers. 
She stood next to a young man named Connor, identified as her friend in the caption. Soon enough, that'll be Gianna doing her thing at homecoming, too. They grow up so fast.