Inside 'Chicago Fire' Taylor Kinney and Lady Gaga's Romance and Their Lives after the Breakup
Actor Taylor Kinney, best known as Lieutenant Kelly Severide on "Chicago Fire," was in a relationship for several years with one of the most famous singer-songwriters in the world: Lady Gaga.
Born in July 1981, Taylor has been working in the entertainment industry for over a decade as he joined his first project, soap opera "Fashion House," in 2006. From that point on, his career kept getting better.
Lady Gaga's career might have played a part in her breakup with Taylor Kinney.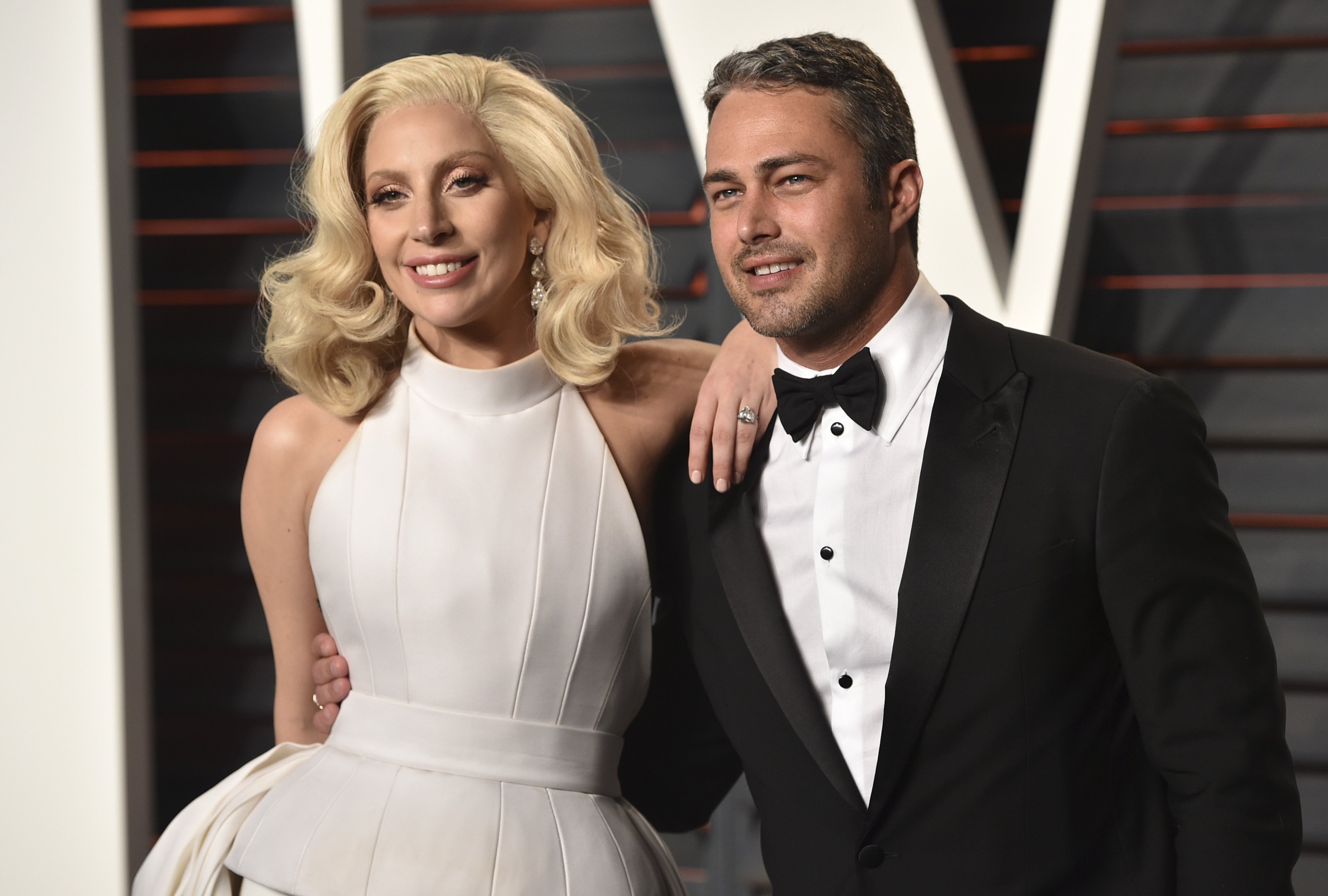 TAYLOR KINNEY'S CAREER
In 2009, he landed the role of Glenn Morrison in the medical drama "Trauma," and between 2010 and 2011, he appeared on "The Vampire Diaries" portraying Mason Lockwood.
Taylor Kinney's career skyrocketed in 2012 when he started playing Lieutenant Kelly Severide on the action-drama TV show "Chicago Fire," one of the main characters.
LADY GAGA AND TAYLOR KINNEY'S ROMANCE
As per his romantic life, the actor dated singer-songwriter Lady Gaga for years! The ex-couple met each other on the set of her music video "You and I" in 2011, and they started dating shortly after that.
During an interview that Lady Gaga had with Ellen DeGeneres on her show, she revealed that she looked "ridiculously crazy" when they were filming together and that she didn't know how he thought she was attractive. She added:
"We were in the middle of the scene, and I remember that he kissed me, and it wasn't scripted for him to kiss me. I was sort of, like: 'Oh, was that real or was that fake?' and he just didn't really say anything."
Lady Gaga and Taylor Kinney were best friends by the end of the day, the singer confessed, adding that having one's lover be one's best friend was the "best thing ever."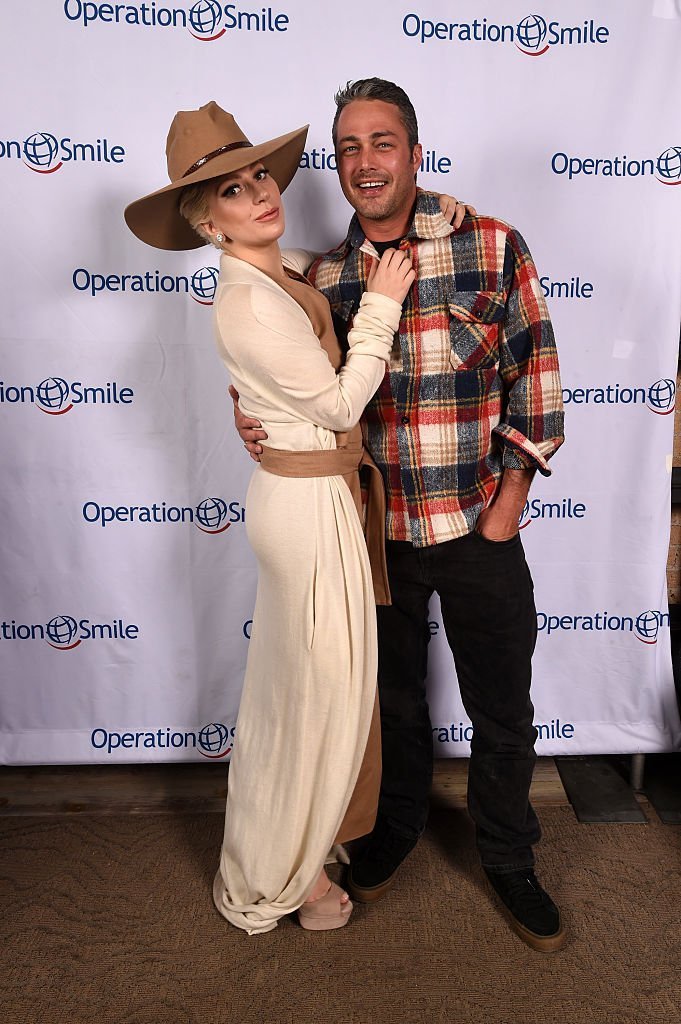 TAYLOR'S PROPOSAL
Their relationship apparently reached its highest peak in early-2015 as the couple announced that they had gotten engaged! In February that year, the singer attended the Oscars and told ET some details of Taylor's proposal.
One of the things she said was that, during the proposal, he first gave her a raspberry, blue, candy ring pop. She didn't care, though, as she was crying and said "yes" right away.
After that, Taylor pulled out a big, heart-shaped, diamond-encrusted ring. In the same interview, the singer made it clear that they had not started planning the wedding yet.
Unfortunately, the couple never made it to the altar. In July 2016, it was reported that they had called off their engagement.
CALLING OFF THE ENGAGEMENT
During the singer's documentary "Gaga: Five Foot Two," she shared some details about her breakup with Taylor Kinney and her romantic life in general, claiming that her career might have played a part in it and that her love life had "imploded." She said:
"I sold 10 million [records] and lost Matt. I sold 30 million and lost Luke. I did a movie [A Star Is Born] and lost Taylor. It's like a turnover. This is the third time I've had my heart broken like this."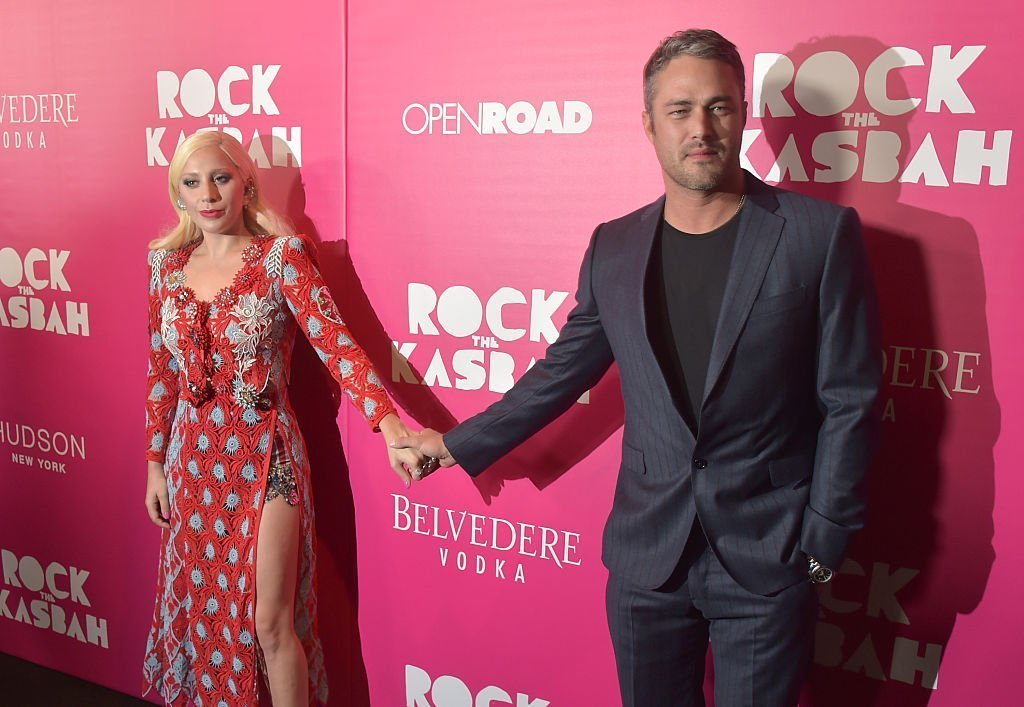 Even though they are no longer a couple, Lady Gaga's ex-fiancé keeps having a good relationship with her.
Shortly after "A Star Is Born" (a movie that created plenty of romance rumors between Lady Gaga and Bradley Cooper) hit the theaters, ET asked Taylor his thoughts on the film and the singer's acting performance, and he admitted to being proud of her and that he wanted to see her do well.
LADY GAGA AND TAYLOR KINNEY'S LIVES AFTER PARTING WAYS
Unfortunately, the singer has failed to find "the one" even though she has tried. In October 2018, it was announced that she and talent agent Christian Carino had got engaged. However, they ended their engagement in February 2019.
Starting in July, Dan Horton and the singer were dating. They parted ways in October, though.
In the actor's case, Us Magazine reported that he was spotted kissing a mystery woman in September while he was in Pennsylvania.
Despite the reports and rumors about the brunette being Taylor Kinney's girlfriend, the "Chicago Fire" actor has not confirmed a change of romantic status yet.