Bindi Irwin from 'Crikey! It's the Irwins' Reportedly Discusses Having Kids with Chandler Powell
In a few months, the late Steve Irwin's daughter, Bindi Irwin, 21, will walk down the aisle with her fiancé Chandler Powell. While speaking to Australian publication, "New Idea," the star opened up about having children.
Bindi was asked if she and Powell were keen on having "the next generation of Irwin conservationists" after the honeymoon. The reality star opened up saying:
"Absolutely. One day it'd be special to have my own little wildlife warriors! I think it's a way away right now, but if and when it does happen, I can guarantee you they'll have their own khaki because khaki is not just the colour, it's an attitude."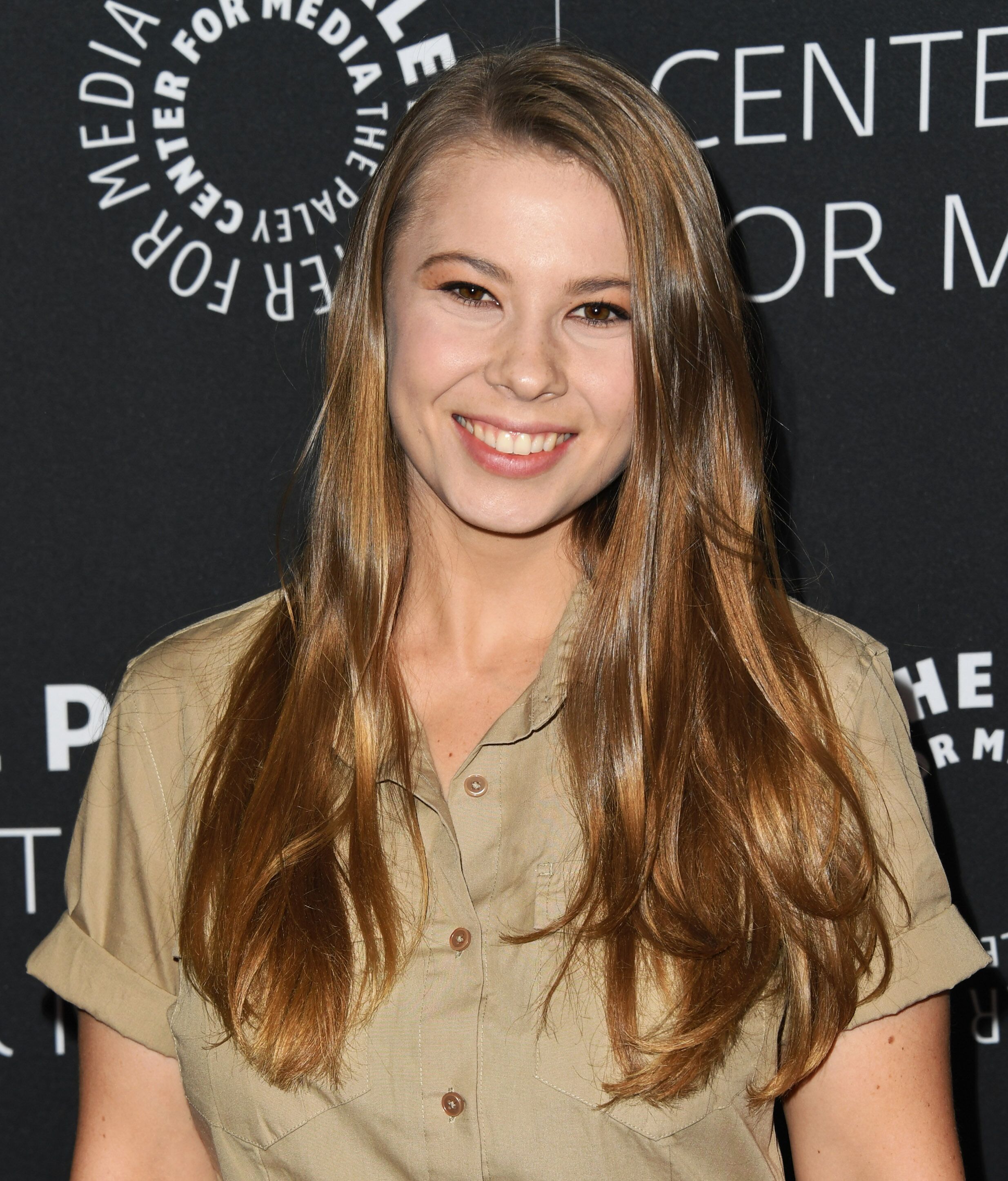 BINDI'S KIDS WILL TAKE "OVER THE WORLD"
Without giving away how many children they'd like, Bindi shared her vision of taking "over the world" with her little ones. She also added that they would work together to "make a difference."
The young conservationist also revealed that she was "excited" by the prospect and had "a lot of hopes for the future." Bindi also opened up about her father.
BINDI WILL HONOR STEVE'S LEGACY AT WEDDING
She confessed that she missed him even more on the day Powell proposed. The reality star admitted that she had been quite emotional and expected that she'd feel the same way on her wedding day because "I really wish Dad could be there."
Despite Steve's absence, the conservationist revealed that she and Powell intended on incorporating his legacy into their wedding. She also shared that even though he couldn't be present physically, she believed he would be "there in spirit."
Steve sadly passed away in 2006.
WHEN DID POWELL PROPOSE
Powell proposed to his long-term love on her 21st birthday on July 24, 2019. The two started dating almost six years ago when they met at the Australia Zoo.
The zoo was the same place that Bindi's fiancé proposed. Her younger brother, Robert Irwin, knew about the surprise proposal and also played the role of their engagement day photographer.
TERRI WAS PRESENT FOR THE PROPOSAL
The couple got engaged while surrounded by the animals they love and take care of. Bindi's mother, Terri Irwin was also present for the adorable proposal.