Eve Plumb from 'The Brady Bunch' Set for HGTV's New Christmas Eve Home Renovation Show
Get ready for a Brady Christmas with "The Brady Bunch" star Eve Plumb. HGTV announced a new renovations show that is set to air on Christmas Eve, wherein Eve's love for old homes is showcased alongside her husband, Ken Pace, and restoration guru Brett Waterman.
Eve starred as Jan Brady in the popular original 1970s series. As a part of the renovations team on the new show "Generation Renovation," they will renovate and restore neglected homes that have been in families for generations.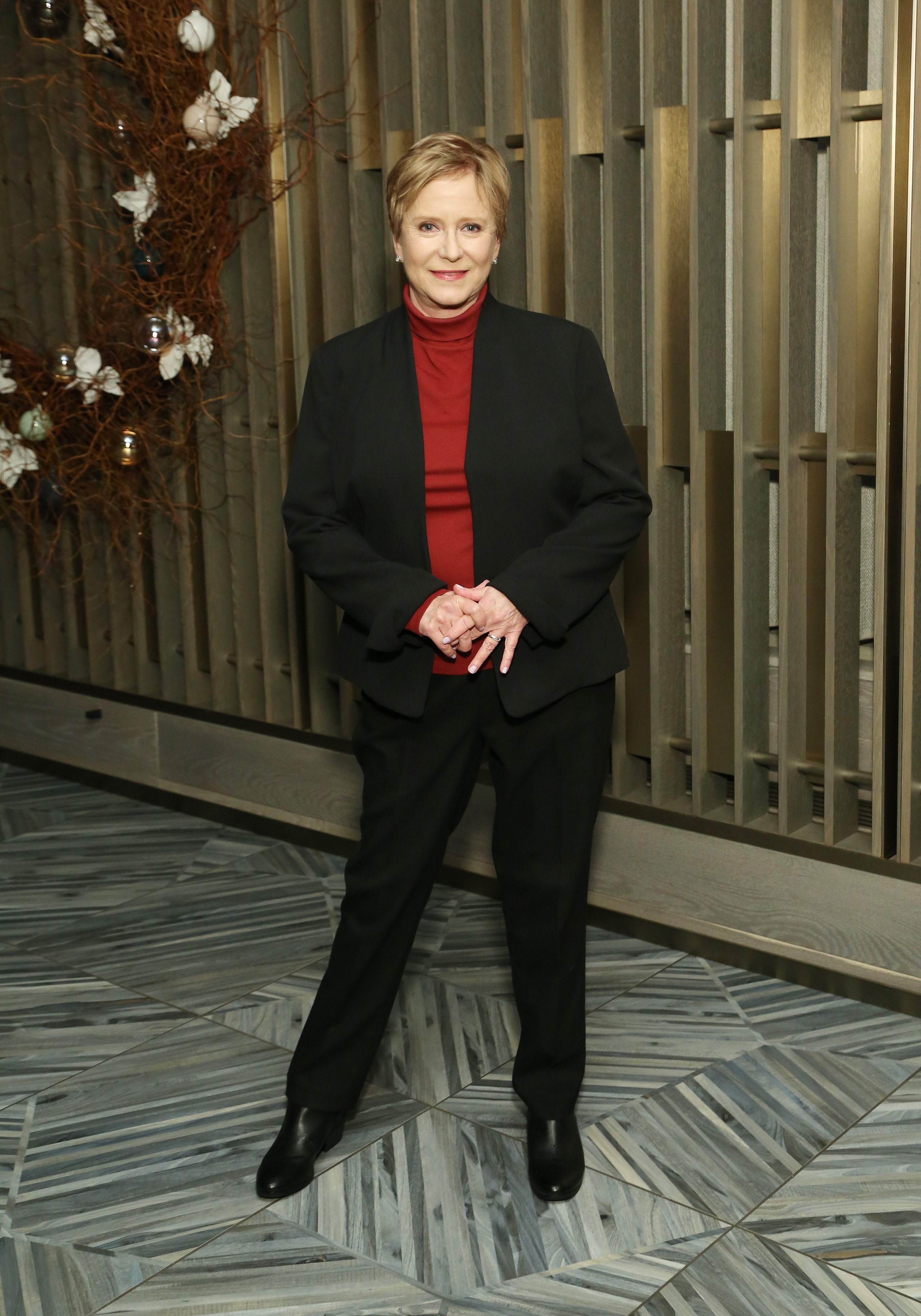 While Eve worked in several television and film projects over the years, her love for older homes also led to a position on the design review board. With experience in the field, Eve overhauled more than ten homes by herself to date.
Most recently, Eve worked alongside her television siblings when they renovated the famous "The Brady Bunch" family home from 1969 until 1974. The HGTV series titled "A Very Bady Renovation" premiered on September 9, and featured six of the original cast members.
Susan Olsen, Mike Lookinland, Barry Williams, Maureen McCormick, and Christopher Knight joined Eve in the restoration of the home HGTV purchased back in August 2018 for $3.5 million. Eve "loved" the experience of restoring the house to its former glory, and is excited about the new opportunity.
"I loved working on the replication of the Brady Bunch house with my TV siblings in A Very Brady Renovation and can't wait for viewers to see the work that Brett, Ken, and I do in Generation Renovation," Eve told PEOPLE.
Eve and her siblings wanted to get everything perfect with the renovation. After getting started, the bunch realized that they needed outside help from fans if they were to follow through on their intent.
The siblings needed authentic vintage items that appeared in the original house and asked fans to help locate them.
The stuffed animal giraffe, the horse statue, and the Bradys floral living room couch were all retro pieces needed to make their transformation of the house authentic.
"Many of these 1970s items are very rare and hard to find," Abbi McCollum, vice president of convergence and social media for HGTV, told PEOPLE at the time. "We've seen an incredible response from Brady Bunch fans across social media since we first announced the series. Now, we need their help to get the renovation of the house just right."
When it comes to her private life, Eve Plumb kept things low-key despite her public career as an actress over the years. She married the business and technology consultant Ken Pace in 1995 after they met in a bar more than a year earlier.
The couple opted out of having children, but the decision had nothing to do with their busy careers. Eve never found the idea "appealing" and would only consider having children if she really wanted to be a mother, which hasn't happened.