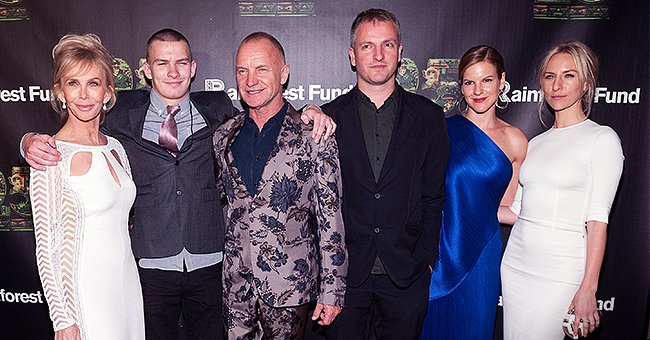 Getty images
Sting of Rock Band The Police Is a Father of 6 Kids - Meet All of Them
The legendary rockstar Sting, known as the lead in the rock band "The Police," has fathered six children during the course of the two marriages with Frances Tomelt and Trudie Styler.
The 68-year-old rockstar Gordon Matthew Thomas Sumner, better known by his stage name Sting, first married actress Frances Tomelt in 1976 and had their eldest son, Joseph, the same year.
Six years later, the couple gave birth to a beautiful baby girl by the name of Fuchsia. However, the marriage did not last long as the couple separated two years hence, in 1984.
The "Fragile" singer married another actress, Trudie Styler, in 1992 and are still going strong. The couple went on to have four children of their own: Brigitte, Jake, Eliot, and Giacomo.
Joseph "Joe" Sumner
Joseph, 43, inherited his father's musical genes. Introduced to the guitar and drums in his teenage years, Sting's eldest was inspired to be a songwriter by Nirvana's album "Nevermind."
He then partnered with his school friend, bassist Dan Brown, to get a band going. The band would later be known as Fiction Plane after British guitarist Seton Daunt joined in.
When he is not a performer, the "Paradiso" rockstar is likely to be seen around the company he co-founded, Vyclone. The company runs an app that records video from multiple angles.
Fuchsia Katherine Sumner
Fuchsia, 37, unlike her brother, took to her mother's artistic skills and became an actress. The daughter of actress Frances has had roles in movies like "Saving Mr. Banks" and "Billionaire Boys Club."
The stunning Fuchsia is also engaged in writing and producing, as she is a graduate from the University of the West of England with a degree in Drama and English Literature.
The "Seven Days" singer's daughter has also garnered quite the attention for her beauty and sense fashion. She has been listed as one of Britain's "50 Best Dressed" by Harper's Bazaar UK and People Magazine's "50 Most Beautiful."
Brigitte Michael Sumner
Nicknamed "Mickey," Brigitte is the first child that Sting had with actress Trudie Styler, and much like her elder half-sister, Mickey also went on to become a Hollywood actress.
Mickey has starred in big-time Hollywood banners like Frances Ha, American Made and Battle of the Sexes, and even performed in Broadway shows like "The Lying Lesson," a new two-person show, with Carol Kane.
In a segment by "Vanity Fair," the actress expressed her desire to star in action movies, maybe learn some martial arts and even do some of her own stunts.
Jake Sumner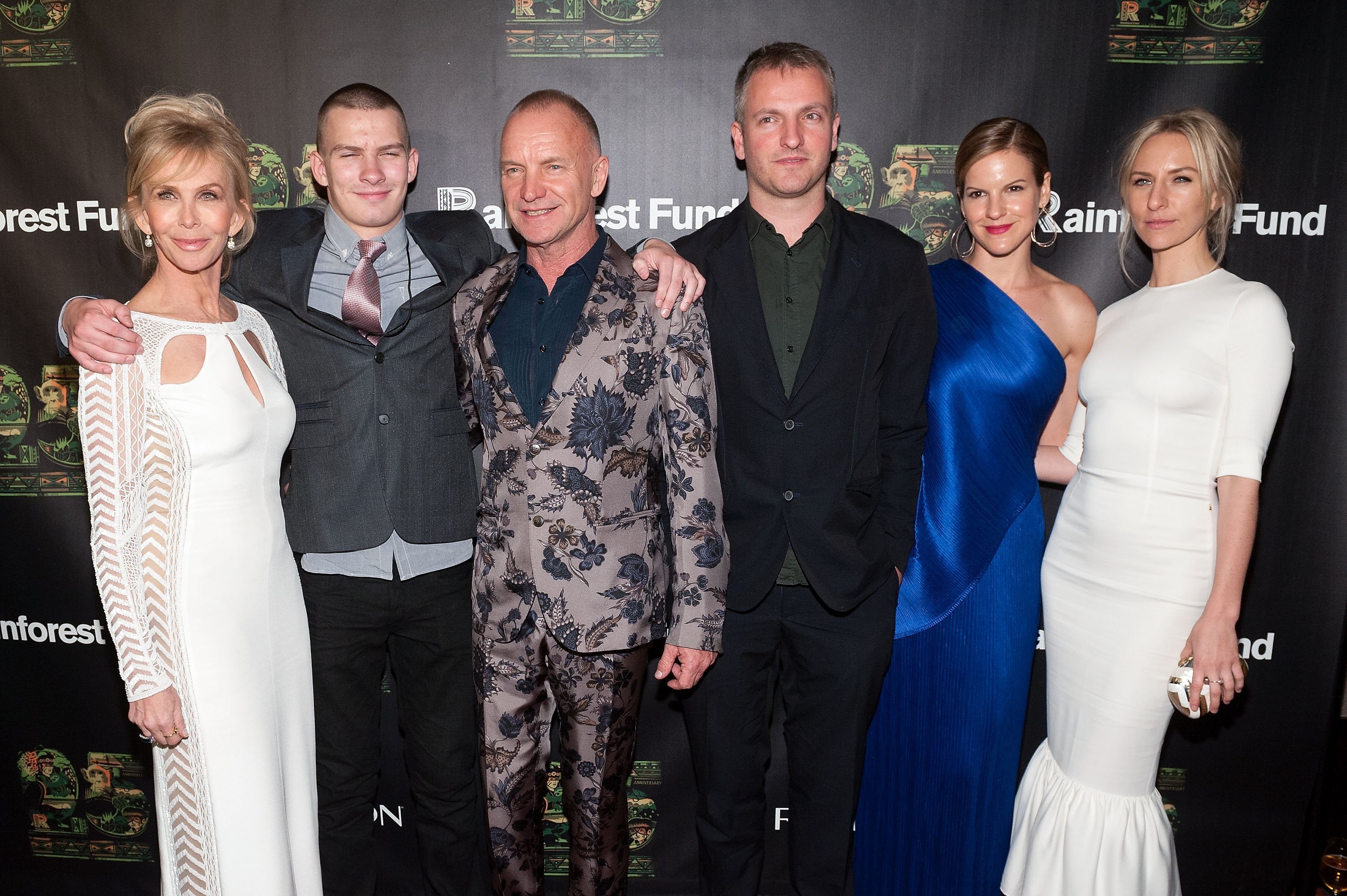 Trudie Styler, Giacomo Sumner, Sting, Joe Sumner, Fuchsia Sumner, and Mickey Sumner attend the after party for the 25th Anniversary concert for the Rainforest Fund on April 17, 2014 | Source: Getty Images
The first son that Sting had with Trudie, Jake Sumner, is a model. The thirty-four-year-old star kid is also a director and has worked alongside everyone from Bruno Mars to Damien Marley.
The filmmaker has also been known to have created short documentaries ranging from Nike's "Everything is Practice," with Spike Lee, to "KAWS: Companion at the Parade."
Eliot Paulina Sumner
Eliot is another Sting child that inherited the musical genes in the family. The talented musical protegee wrote her first song at the age of 13 because she was struggling to sleep.
In a recent segment by "The Cut," Eliot revealed that she got her first guitar at around the age of 4 as a birthday friend, and that is the day she made a "new friend. A very loud friend."
The 29-year-old artist released her first album, "I blame Coco," in 2013, but went under the radar for quite some time only to come back with a new stage name Vaal. She released an album "Nosferatu" earlier this year.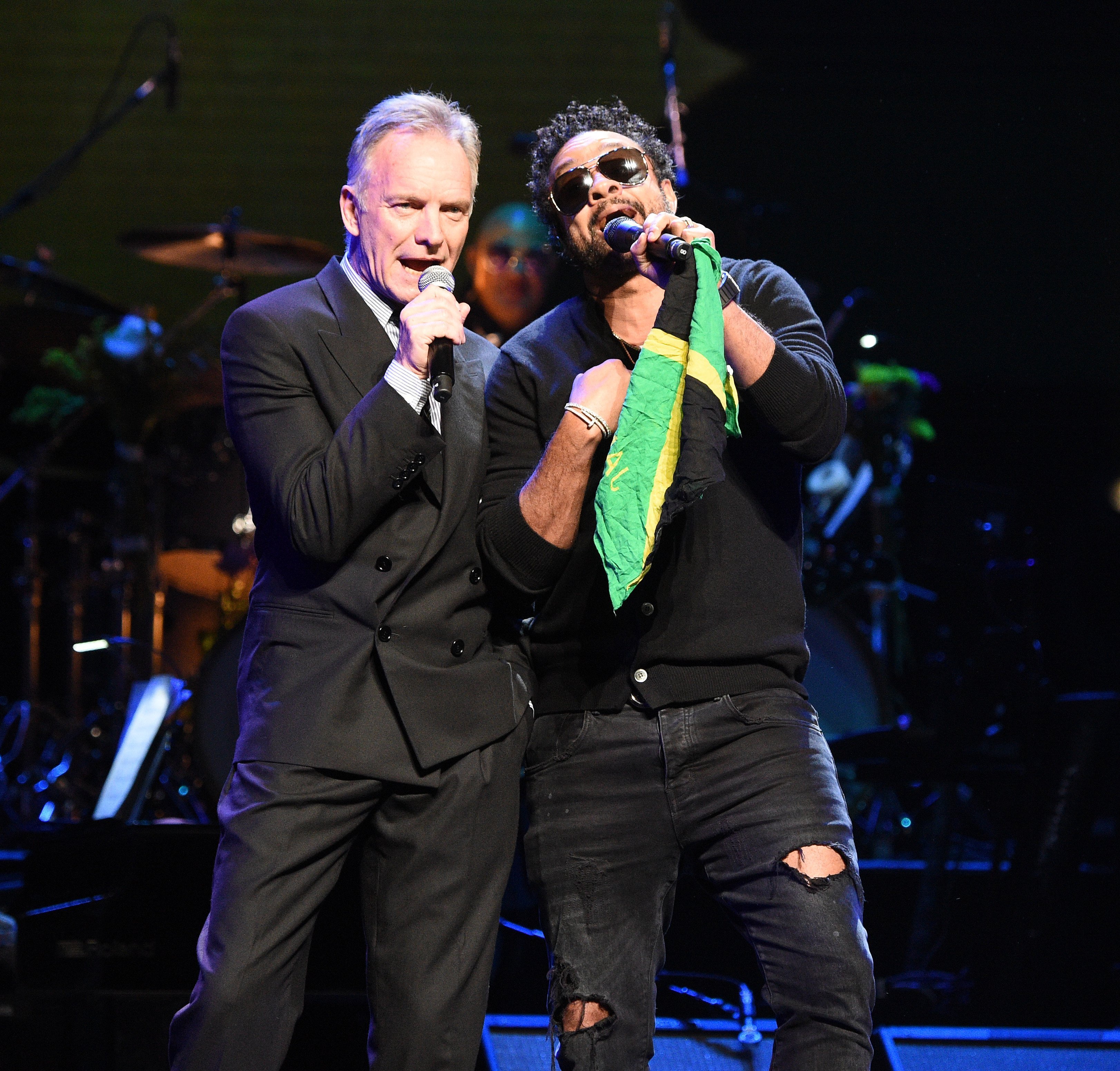 Sting and Shaggy perform onstage during The Rainforest Fund 30th Anniversary Benefit Concert on December 09, 2019 | Source: Getty Images
Giacomo Sumner
The youngest of the Sumner siblings, Giacomo, was born on December 17, 1995, in England. Apparently, he also got in on the artistic inheritance from his mother and is currently kicking off his acting career.
The youngest Sumner made his debut in 2006 with the short film "We're Going to the Zoo," and has since appeared in the comedic drama 10,000 Saints opposite Ethan Hawke.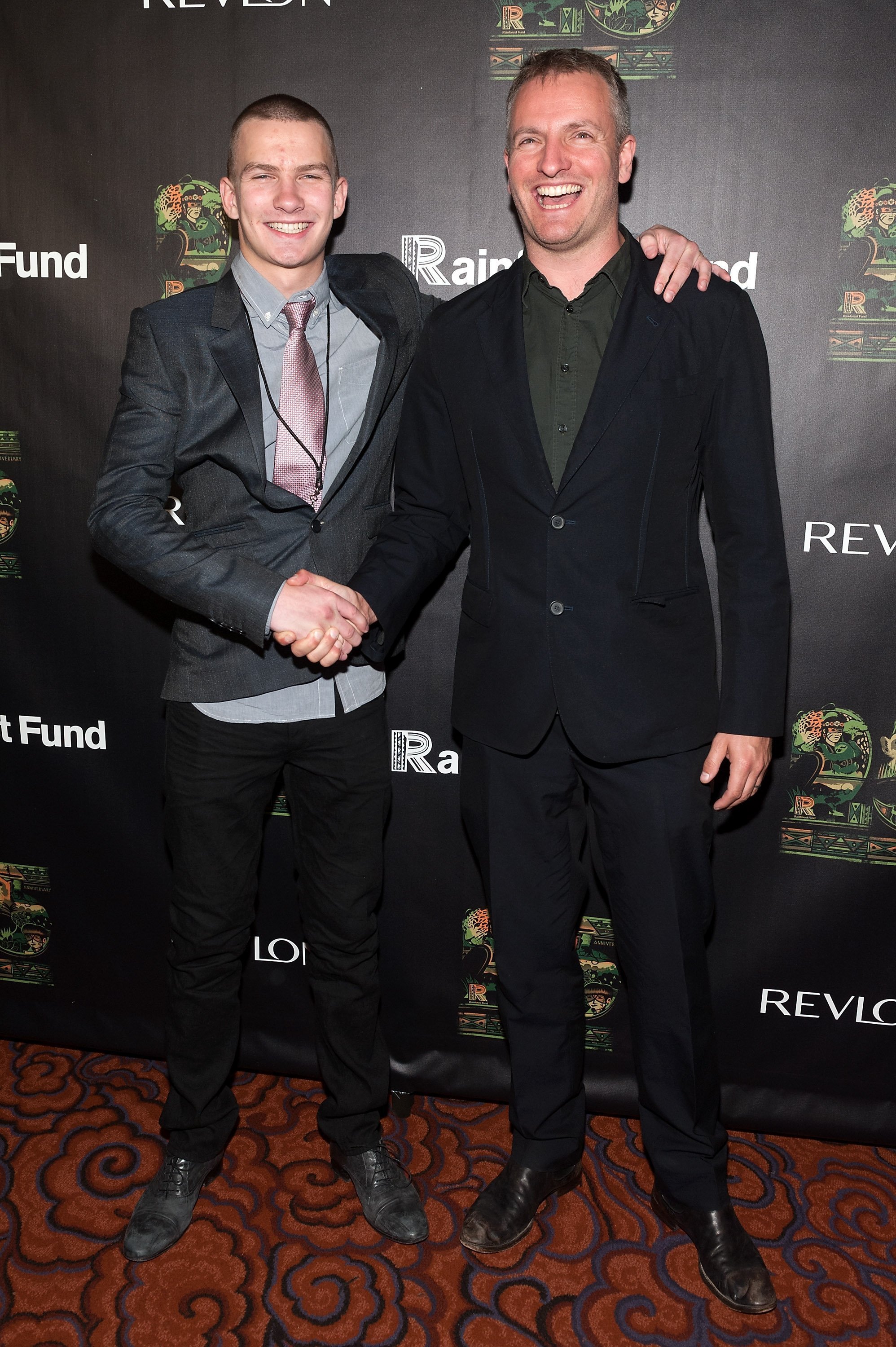 Giacomo Sumner (L) and Joe Sumner attend the after party for the 25th Anniversary concert for the Rainforest Fund on April 17, 2014. | Source: Getty Images
In an interview with "Daily Mail," the rockstar Sting explained how he respects his children for having the work ethics that makes them want to succeed on their own merit, and his children sure seem to follow.
Please fill in your e-mail so we can share with you our top stories!