Meghan Markle & Prince Harry Welcomed by Prime Minister of Canada Justin Trudeau in a Sweet Tweet
The Prime Minister of Canada extends a warm gesture in a tweet to Prince Harry and Meghan Markle as he welcomes them to the country for their holiday break.
Following confirmation from the Palace that Prince Harry and Meghan Markle would be spending their controversial six-week break from their royal duties in Canada, the Prime Minister announced:
"Prince Harry, Meghan, and Archie, we're all wishing you a quiet and blessed stay in Canada. You're among friends, and always welcome here."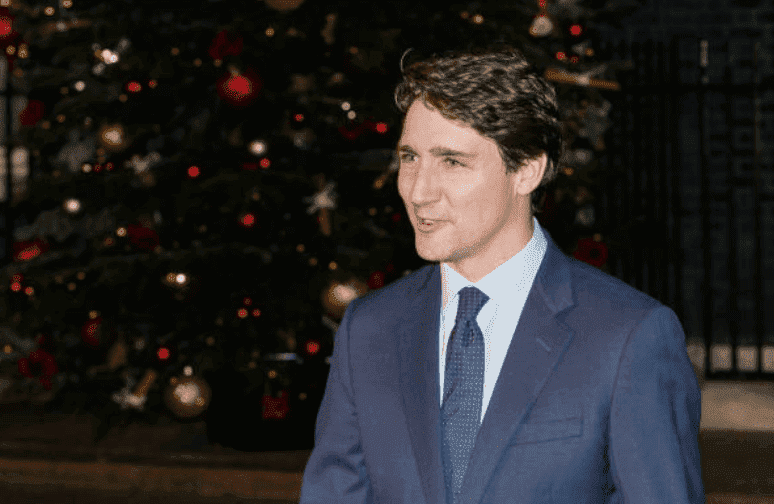 Canada holds a special place for Markle, who spent many years living in Toronto while she filmed the hit show, "Suits."
Recently, one of the charities she used to work with thanked the couple for promoting their organization as part of their "Twelve Days of Christmas" initiative to highlight worthwhile charities.
In a never before seen picture, Markle looked casual wearing a baseball cap, striped shirt and, bomber jacket. She appeared make-up free and accessorized with a gold plated necklace.
The St. Felix Centre said that during the time Markle was working on "Suits," she often volunteered as part of their "Community Meals Program."
It was revealed that she would donate food from the set, and one thanksgiving she brought so much turkey and other foods that she was able to feed 100 people at the shelter.
It is unclear if Meghan and Harry will visit the centre during her stay in Canada and make community meals. However, their absence was noticed during a larger meal gathering at Buckingham Palace.
A few days ago, Queen Elizabeth hosted her annual pre-Christmas lunch at Buckingham Palace. The couple did not attend because of their decision to travel.
Members of the royal family who arrived at the lunch included Prince William and his family, Princess Anne, Vice Admiral Sir Tim Laurence, Mike Tindall, Zara Tindall, Princess Eugenie, Jack Brooksbank, and Princess Beatrice.
It is reported, the royal family is not mad about the couple's decision to spend Christmas away from the them. 
However, a source close to the Palace said the family is disappointed considering the Queen and Prince Philip's advancing age, as they miss such memorable family gatherings.