Jennifer Arnold from 'Little Couple' Warms Hearts with Snap of Daughter Zoey Taking Bollywood Dance Lessons
"The Little Couple" star, Jennifer Arnold, sends out holiday wishes to her fans by sharing an adorable picture of her daughter Zoey posing with her Bollywood dance group.
With Christmas just around the corner, Jennifer Arnold of "The Little Couple" shared a holiday message to her fans with a little help from her daughter Zoey.
In a caption, Arnold said, "Happy Holidays from the Bollywood dance girls!" The girls in Zoey's class strike a pose with their hand in the air as they stand in front of a Christmas tree.
After having had a bit of a rocky start like any first time leaner would, fans have loved watching Zoey find her feet in her new dance class. One commenter gushed:
"Love seeing her dance on your show. You can tell how passionate she is! Happy Holidays to you and your family!"
Over the past few months, Zoey has been taking Bollywood dance lessons at the Srishti Dance academy. 
It is reported, Arnold enrolled her daughter the classes to help her get in touch with her cultural side. 
Arnold and her husband, Bill Klein, adopted Zoey from India when she was a toddler. Their son Will was adopted from China.
Having welcomed the children into their only months apart, the couple admitted it was difficult bonding with their them at first because of the language barrier and their unfamiliarity with life in the United States.
According to PEOPLE, the siblings have adjusted well to life in St. Petersburg, Florida. Will is loving cub Scouts, and Zoey is loving her Bollywood dance classes, Arnold explained:
"Zoey, like Will, is pretty proud of her heritage. You know, Will loves everything China, and Zoey loves everything India. I think at this point, as Zoey is getting older, she is more inquisitive. It's kind of fun. It makes me really proud that she is interested."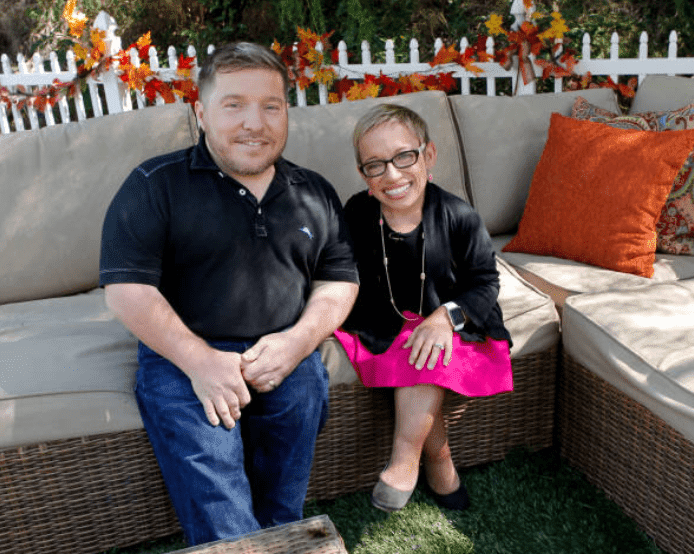 Helping their children adjust to a new life wasn't the only difficult part about bringing their family together. In 2014 when the flew to India to welcome Zoey and return home wither her,
Arnold
was not in the best of health.
At the time she hand gone through months of chemotherapy and had unexpected bleeding. Recently, she had to have hip surgery. With her health on the mend the family look ready for a great holiday.