Tori Spelling from BH90210 Shares Adorable Christmas Photo with Her Husband Dean Mcdermott & Their 5 Kids Visiting Santa
Tori Spelling is a public figure who loves to share her family's moments with her social media audience. Recently she updated her Instagram with images of her family's Santa trip.
The post featured her husband, Dean McDermott, the TV star, and her five children as they appeared thrilled to be visiting Santa in their colorful outfits.
Tori Spelling's two young daughters donned green colored dresses, and it seemed as if they aimed to twin with their mom.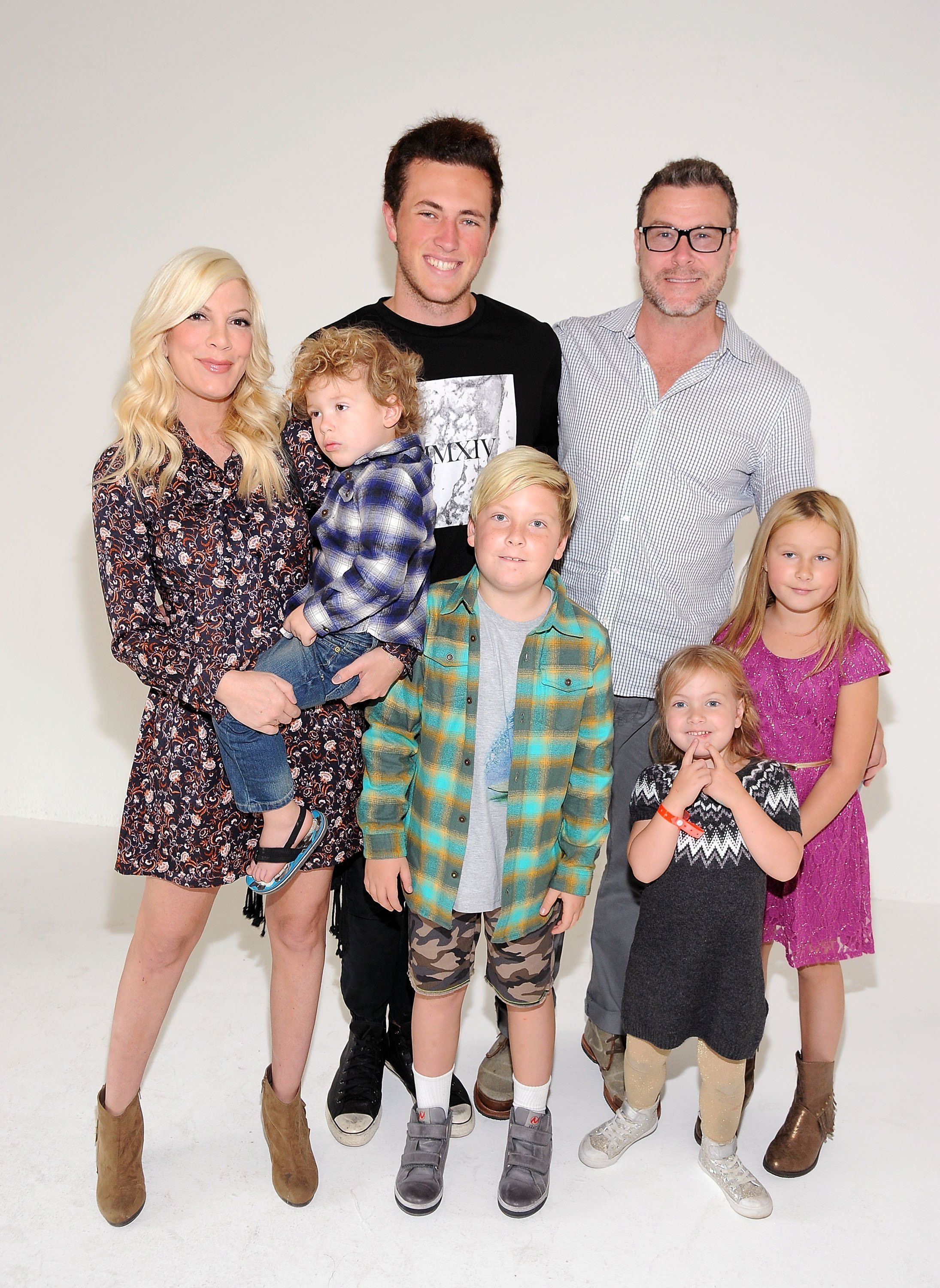 While her husband rocked a red and white jacket, with her older son wearing a Santa themed sweater, and the other two were in red and black outfits. 
Tori was not short of words, as she detailed information concerning the annual trip, which is a "family tradition." In her words:
"It's official... Santa told my kids they were in the NICE list this year…(phew). We started a new tradition and visited Santa @palisadevillage for our annual Santa photos. Such an amazing intimate family experience."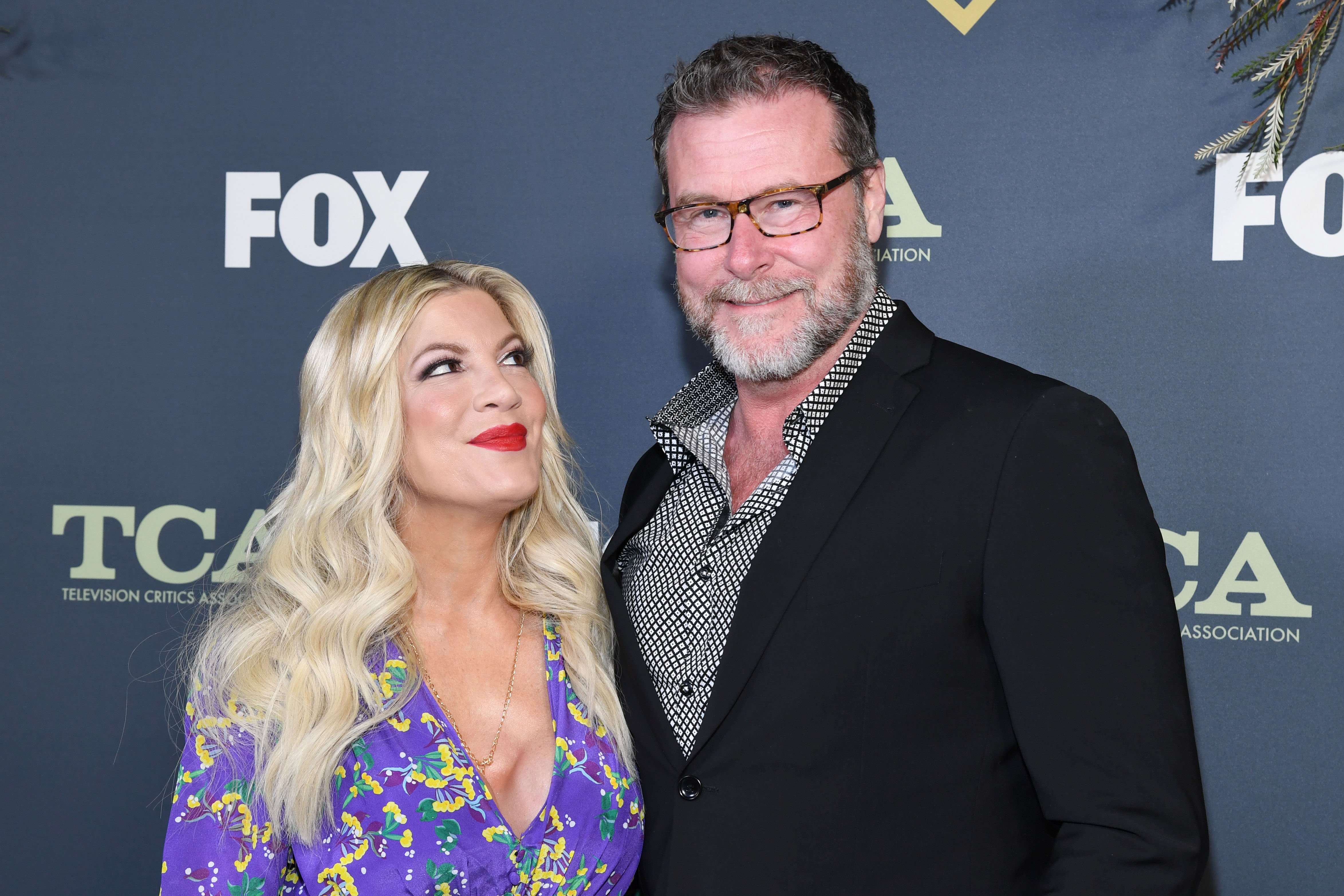 The mother of for further focused on her youngest child's gold chain accessory, she told her fans that it was Halloween costume, but he wanted to have it on for the Christmas visit.
This is not the first time Tori's children will be making the headlines. Early this year, their dad trolled fans who called his kids out for being overweight. 
Both Dean and his wife do not fail to invest in their relationship
Dean's gesture was a reaction from fans that viewed his wife's post. She updated an image featuring her family and a former co-star, Ian Ziering's family. 
Unfortunately, some fans sought to disrespect the friends' bonding time by making fun of Tori's children. Dean didn't mince words as he said:
" I am absolutely horrified and disgusted by comments left about my children. Body shaming and bullying my children??!!... These are kids folks...Down with the haters!! Up with love!!"
Both Tori and her "Chopped Canada" host husband are excellent parents to their children. The BH90210 alum once mentioned how dedicated her husband is to raising kids and making them imbibe food values.
The presenter takes the job of parenting as fun but didn't mince words when it came to talking about his family relaxation Maui trip, which was filled with disturbances from the kids.
Dean shared how his kids fared via a podcast. The father of five explained that his kids bothered him playing cannonball in pools, and later two of his children got bitten by a bee.
Both Dean and his wife, Tori Spelling do not fail to invest in their relationship, a fundamental principle that has kept their sparkle alive.