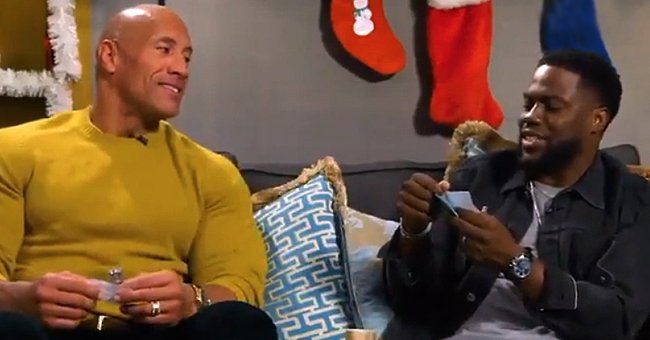 Instagram/therock
Dwayne Johnson and Kevin Hart Wish Fans a Cracking British Christmas
Along with BBC Radio 1, Kevin Hart and Dwayne Johnson hilariously explored the age-old British Christmas tradition of pulling crackers and shared funny Christmas jokes.
With "Jumanji: The Next Level" out in cinemas on Christmas Day, Dwayne Johnson shared an entertaining video clip as he and co-star Kevin Hart celebrated a "very" jingling "Jumanji" Christmas.
To begin their exploration of the British tradition, Kevin read out a Christmas card that explained that pulling crackers forms a part of the annual celebrations to be enjoyed with family and friends.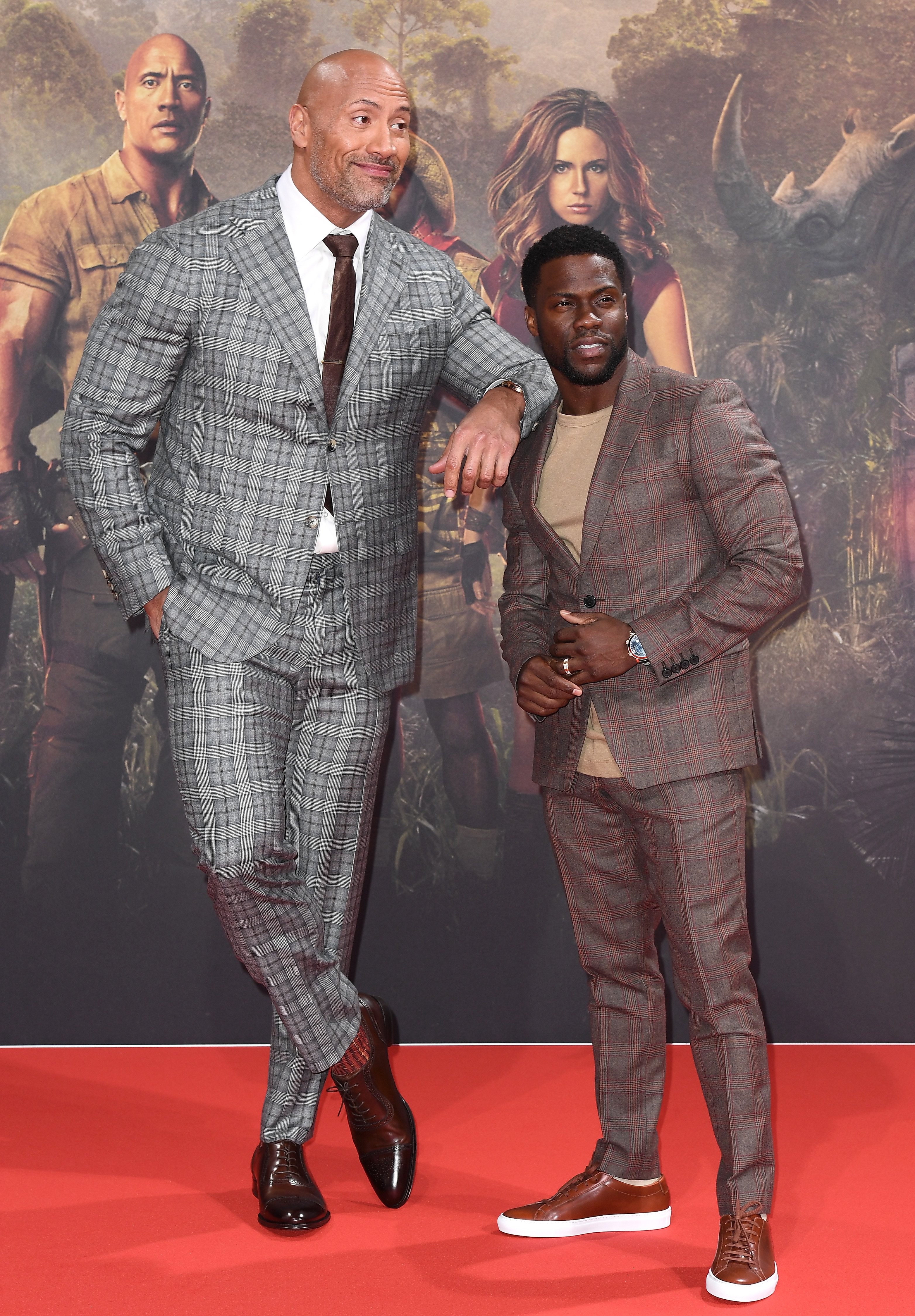 Dwayne Johnson and Kevin Hart attend the German premiere of "Jumanji" on December 6, 2017, in Berlin, Germany. | Source: Getty Images.
A VERY BRITISH CHRISTMAS
Right on cue, a butler appeared with two Christmas crackers on a platter, which the two friends and co-stars handled with some trepidation. "Don't point that thing to me!" Kevin exclaimed as the two actors got ready to pull the crackers and reveal their contents.
With Christmas jokes as a part of the cracker bounty, Dwayne and Kevin didn't waste time in sharing. Dwayne went first by asking what game Prince George plays on Christmas. When Kevin gave him a blank stare, Dwayne revealed "Game of Thrones" to be on the top of his list.
Sporting a beard himself, Kevin continued with the jokes by stating that he didn't like his beard at first, but then it grew on him. Kevin couldn't help but chuckle at his own joke while Dwayne started fiddling with the pulled Christmas cracker.
When Kevin asked Dwayne what the fidgeting is all about, Dwayne replied, "I'm pulling this out. Words I'd never say." And it had both Dwayne and Kevin burst out in laughter.
JUNGLE JINGLE BELLS
With the highly anticipated "Jumanji" sequel released in cinemas, it resumes where the 2017 film left off as the highschool students embark on a second adventure to find Spencer (Alex Wolff).
The cast is joined by Danny DeVito and Danny Glover, who creates confusion when they arrive in the game as Kevin Hart and Dwayne Johnson's avatars.
NOTHING BUT ESTROGEN
Shortly before the release of "Jumanji: Welcome to the Jungle" two years ago, Dwayne Johnson joked about becoming a father to his third daughter.
During an appearance on "Jimmy Kimmel Live," Dwayne shared that he is "surrounded by estrogen" as he and wife Lauren Hashian expected their second child together.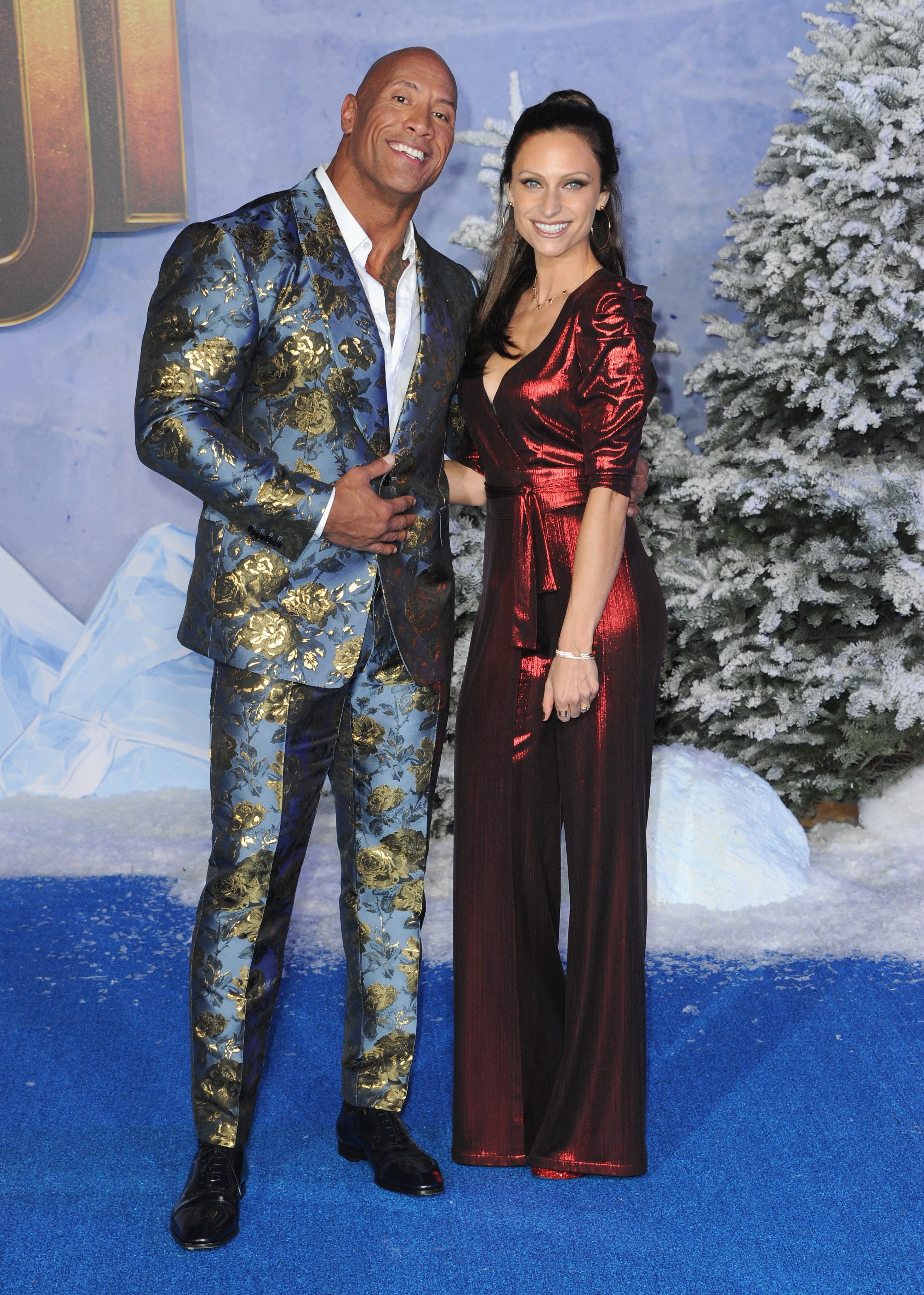 Dwayne Johnson and wife Lauren Hashian arrive at the Premiere Of Sony Pictures' "Jumanji: The Next Level" held at TCL Chinese Theatre on December 9, 2019, in Hollywood, California. | Source: Getty Images.
But living in a house full of women is nothing new to Dwayne, who basically grew up the same way and happily awaits the arrival of his third daughter in the spring.
Dwayne has an 18-year-old daughter named Simone Garcia Johnson from a previous relationship, and share 4-year-old Jasmine Lia, and 1-year-old Tiana Gia with Lauren.
On December 17, Jasmine celebrated her fourth birthday, and Dwayne "The Rock" Johnson, celebrated the special day with a heartwarming message to "Jazzy" who inherited her mom's good looks.
While Dwayne couldn't promise his adorable daughter that he would be around for the rest of her life, he did promise to take care of her in the best way he can for the rest of his life.
Please fill in your e-mail so we can share with you our top stories!