Gab Union & Stepson Zion Are Full of Happiness as They Walk near the Sea in Christmas Sweaters
Dwyane Wade and Gabrielle Union celebrate the Holidays in sunny Hawaii.
Dwyane Wade shared snaps from his trip with Gabrielle Union and his children to Hawaii on Instagram.
The former basketball pro posed with his family on the beach in their pajamas - and his own shoes from his collection, Way of Wade.
The family's Christmas getaway to Mauii is their first official holiday since Dwyane retired.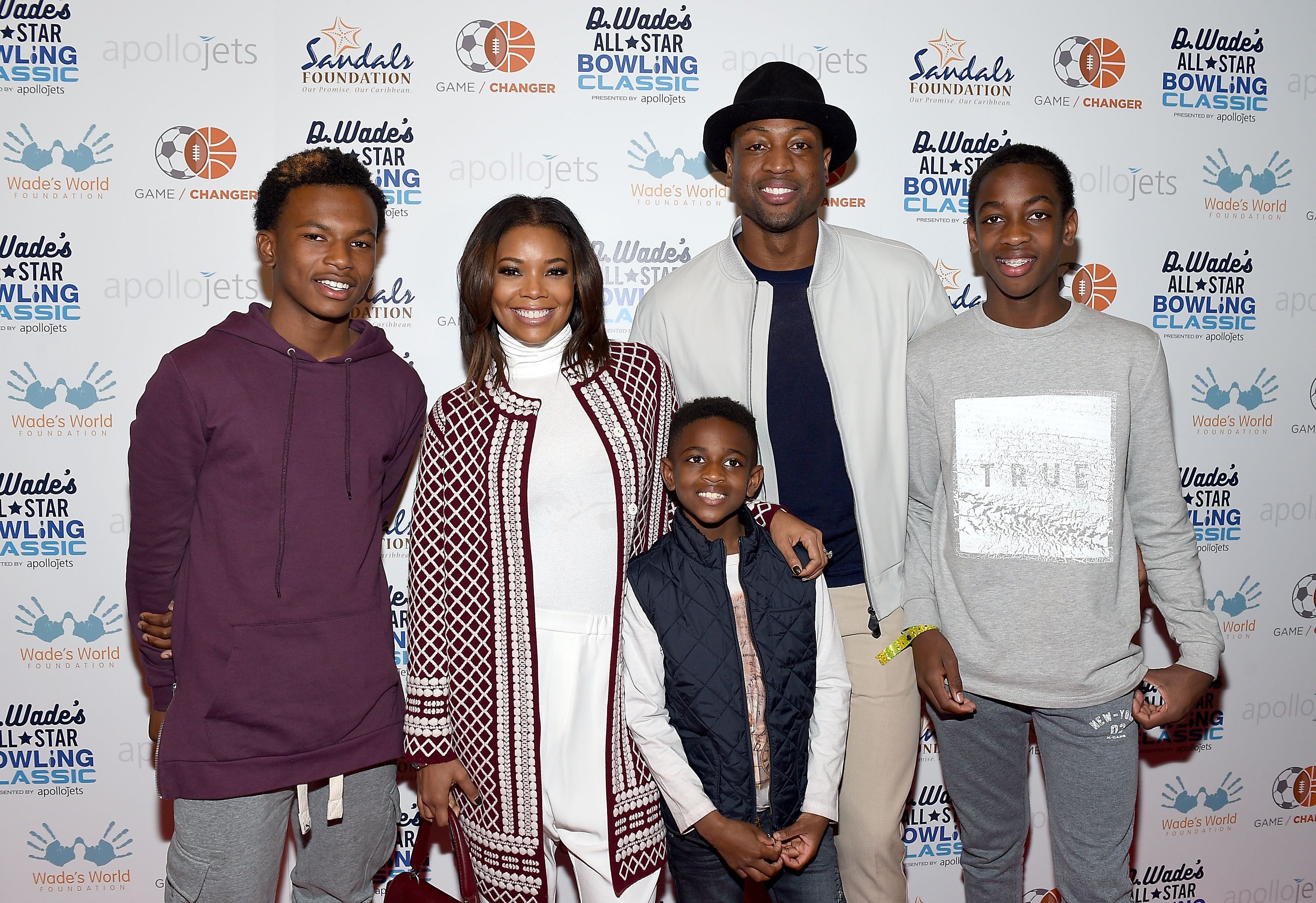 MERRY CHRISTMAS FROM SUNNY HAWAII
While most of us are shivering in sub-zero temperatures and nursing miserable colds, the Wade family was happily cavorting on the beach in sunny Hawaii - in their pajamas.
Some people have all the luck...
Dwyane and his actress wife Gabrielle had fun on the beach with the two youngest members of the family: Kaavia, 1, and Zion, 12.
Dwyane and Gabrielle wore matching red Christmassy pajamas, while Zion's were black trimmed with festive red, and tiny Kaavia wore snow-white decorated with red reindeer and stylized snowflakes.
DWYANE WADE'S STYLISH SHOE COLLECTION
While Dwyane modeled his own iridescent shoes, Gabrielle and Kaavia wore red shoes, and Zion wore maroon Vans Classic Slip-On sneakers. Dwyane teamed up with Chinese sports brand Li-Ning in 2013 to created stylish footwear, apparel, and sports accessories with a unique look.
Dwyane's two other children, Zaire, 17, and Xavier, 6, were not pictured in the posts and may have been spending the holidays with their moms.
We wish the Wades a wonderful Festive Season!
DWYANE WADE'S FIRST CHRISTMAS AFTER RETIREMENT
Dwyane Wade's life has changed a lot over the last year. The pro basketball player retired and is now dedicated to enjoying life and spending time with his family.
His wife Gabrielle Union has revealed that the family's Christmas getaway to Mauii is their first official holiday since Dwyane retired.
Dwyane and Gabby welcomed their first child together Kaavi in November 2018, a long-awaited addition to the all-boys family comprising of his three sons from previous relationships - Zaire, 17, Zion, 12 and Xavier 6 - and his nephew Dahveon Morris, 18.
This time, only Kaavia and Zion went along with Gabby and Dwyane for a fun-in-the-sun Christmas.